"Click here for Hindi Version"
Editor's Note - Pastor Saroja
I Asked..
Testimonies
Your Mirror
Christmas article
Valentine's Day with Jesus
Jesus Loves You
The Truth and Good Shepherd
Birthdays
ROS Old Age Home-Mira Road, Mumbai
Rose Of Sharon - Kalina
Rose Of Sharon - Bhilad
Puzzle




* * * * * * * * * * * * * * * * * * * * * * * * * * * * * * * * * * * * * * * * * * * * *



Editor's Note
I greet you all in the sweet and matchless name of my Lord and Saviour Jesus Christ.

Exodus 3:14, "And God said unto Moses, I AM THAT I AM: and he said, Thus shalt thou say unto the children of Israel, I AM hath sent me unto you."

God is with us. He will be with us till the end of the world. Mathew 28: 18 – 20 says,"And Jesus came and spake unto them, saying, All power is given unto me in heaven and in earth.Go ye therefore, and teach all nations, baptizing them in the name of the Father, and of the Son, and of the Holy Ghost:Teaching them to observe all things whatsoever I have commanded you: and, lo, I am with you always, even unto the end of the world. Amen." Our parents, brothers or sisters will not be with us always. Even if people in the highest authority give us guarantee of being with us till the end, they cannot fulfill their promise.

During the full moon day (Poornima) when we run, we feel the moon is running with us; when we hide we feel the moon is hiding; when we are standing we feel it is stationary. But when this full moon becomes the new moon (Amavasya), it cannot remain with us. Similarly, with the people of this world no one can remain with us till the end. In this world everybody can change but only person that does not change is our Jesus Christ.

Hebrews 13:8 says,"Jesus Christ the same yesterday, and today, and forever."

God was with Enoch and Enoch always walked with God. Genesis 5: 24, " And Enoch walked with God: and he was not; for God took him."



God was always with Noah and God saved Noah as given in Genesis 6:9, "These are the generations of Noah: Noah was a just man and perfect in his generations, andNoah walked with God."



God was with Jacob. Genesis 28:15 says, "And, behold, I am with thee, and will keep thee in all places whither thou goest, and will bring thee again into this land; for I will not leave thee, until I have done that which I have spoken to thee of."



God was with Joseph so he had success in all things. Genesis 39:2, "And the LORD was with Joseph, and he was a prosperous man; and he was in the house of his master the Egyptian."



God told Moses, I shall be with you as Exodus 7:1 says, "And the LORD said unto Moses, See, I have made thee a god to Pharaoh: and Aaron thy brother shall be thy prophet."



Similarly, God was with Moses for forty years. As God was with Moses so was He with Joshua. Joshua 1:5 says, "There shall not any man be able to stand before thee all the days of thy life: as I was with Moses, so I will be with thee: I will not fail thee, nor forsake thee."



David could always feel God was with him and he was victorious in all wars. Psalms 23:4 says, "Yea, though I walk through the valley of the shadow of death, I will fear no evil: for thou art with me; thy rod and thy staff they comfort me."



Beloved of the Lord, God is always with you and your family to deliver you. Jeremiah 1:19 says, "And they shall fight against thee; but they shall not prevail against thee; for I am with thee, saith the LORD, to deliver thee."

He is always there to save you. Jeremiah 15:20 says, "And I will make thee unto this people a fenced brasen wall: and they shall fight against thee, but they shall not prevail against thee: for I am with thee to save thee and to deliver thee, saith the LORD."

Be not afraid of their faces, for I am with thee to deliver thee, saith the Lord.

Yes, He is always with you all and will save you from all problems as Psalms 121:7, "The LORD shall preserve thee from all evil: he shall preserve thy soul."

Since the Lord is with you always, you will be victorious in all things till the end of your days. Mathew 24:13 says, "But he that shall endure unto the end, the same shall be saved."

Wherefore, He is able also to save them to the uttermost that come unto God by Him, seeing He ever liveth to make intercession for them.

Our God who has covenanted is not an ordinary person. And that every tongue should confess that Jesus Christ is Lord, to the glory of God the Father.

Even though our God is such a great God, still He loves us and says:I will be with you. Isaiah 49:16 says, "Behold, I have graven thee upon the palms of my hands; thy walls are continually before me."

Isaiah 62:3 says, "Thou shalt also be a crown of glory in the hand of the LORD, and a royal diadem in the hand of thy God."

So let us all put our faith in God and look to Him always who is able to do all things.

Till we meet again.

Pastor Saroja M
* * * * * * * * * * * * * * * * * * * * * * * * * * * * * * * * * * * * * * * * * * * * *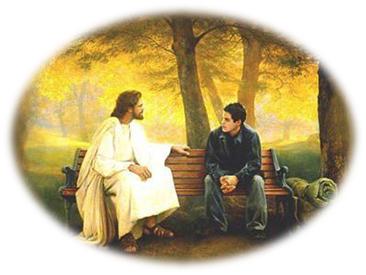 I asked . .


I asked God to take away my pain-
He said, it is not for Me to take
it away, but for you to give it up.

I asked God to grant me patience-

He said, patience is a by-product
of tribulations; it isn't granted, it is learned.

I asked God to give me happiness-
He said, I give you blessings, happiness is up to you.

I asked God to spare me the suffering-
He said, suffering draws you apart from worldly cares and brings
you closer to Me.
I asked God for all the things that might make my life enjoyable-
He said,I will give you life, so that you may enjoy all things.

I asked God to help me love others as much as He loves me-


He said . . . Ahhhh,

finally you have the idea!
* * * * * * * * * * * * * * * * * * * * * * * * * * * * * * * * * * * * * * * * * * * * * * * *



Praise the Lord. For the whole of last year my left leg was paining terribly. Infact the last 3 months it was very bad. I had informed Pastor Saroja about it and she prayed for me in the Church. She also advised me to apply the prayer oil. I did as she advised me. Now my leg is completely healed and there is no pain at all. I can now even wear my shoes comfortably. Praise the Lord. I also thank Pastor Saroja who prayed for me and who prays for the prayer oil through which I received my healing.
** Bro. Ramesh Surti- Malad (E), Mumbai.

Praise the Lord. This is to testify about my 2 grand-daughters staying at Vakola, Mumbai. My grand-daughter IshikaSurti was down with fever. The doctor said to admit her to the hospital as it was dengue fever. Immediately, I phoned Pastor Saroja and Pastor prayed on the phone for Ishika, after which the fever left her. We had no need to admit her to the hospital. After that her sister KhushiSurti had fever. This time before going to the doctor, we phone Pastor and she prayed for her. After prayers the fever left her immediately. I praise and thank God for their healing and also thank Pastor Saroja for her prayers.

** Sis. Damyantiben- Kalgaon, Bhilad

Praise the Lord. Last month my right hand was paining a lot and the pain was unbearable and I was not able to move my hand. I told this matter to Pastor Saroja who prayed over me after the healing service. After prayers the same night the pain vanished. I give all glory to my saviour Jesus Christ for healing me and also thank Pastor Saroja who prayed for me.

** Sis. Anamary Das- Andheri (E), Mumbai.

Praise the Lord. I was not keeping well and I told Pastor Saroja about it. When she came for the meeting in Bhilad, she prayed over me and I am perfectly well now. Also, my grand-son was sick. He had a swelling in his urinary organ. He was operated for the same. But even after the operation, the pain and swelling did not subside. Pastor Saroja prayed for him in the meeting at Bhilad and he got relief very soon.I thank Jesus for healing me and my grand-son and give Him all the glory. I also thank Pastor Saroja for her sincere and fervent prayers.

** Sis. Taraben- Kalgaon, Bhilad.

Praise the Lord. I would like to testify about my brother-in-law Sagar. The first meeting by Pastor Saroja in Nasik was on 21 April, 2011 at Sis. Soma Shetty's house. We came to know that Pastor Saroja is coming from Mumbai for a prayer meeting in Nasik so I attending the meeting with my brother-in-law Sagar. He was having an evil spirit problem and was very sick and used to drink a lot. On the first day as Pastor Saroja prayed for Sagar,he struggled a lot but was completely delivered. For 6 months he was perfectly alright in health and had given up drinks together.

Last Sept even though we are Christians by birth, Sagar went to carry the Ganesh idol. From the very same day he started drinking. Whenever Pastor Saroja came for the meeting in our home, Sagar would be well and whenever there was no meeting, Sagarwould be very sick. He had to be admitted to the hospital. This continued for the last year i.e. from Sep 2011 till Sep 2012. For 2 months there was no meeting in Nasik. On 7th Oct, 2012, Sagar became very serious and was admitted to the hospital. I am sorry to say Sagar passed away the same day. Sagar asked for forgiveness from Pastor Saroja and all his family members for all his wrong doings. I sincerely pray that Pastor Saroja will continue to have meetings in our home in Nasik regularly.

** Sis. NainaBhatti, Nasik.

Praise the Lord. I was having severe pain in chest near my heart due to which I had problems in breathing also. I went to the doctors and he gave me some medicines but still it was of no use. I told about this matter to Pastor Saroja who prayed for me. After prayers I am completely healed from all pain today. I therefore thank the Lord Jesus Christ for healing me and Pastor Saroja for her prayers.

** Sis. BhartiMohite, Kalina, Mumbai

Praise the Lord. Both of us - brother and sister, are from Kanjurmarg and gave our SSC and HSC exams respectively in March 2012. We were tensed and doubting whether we would get a good percentage. We spoke about this to Pastor Saroja and she assured us of her prayers. By God's grace my sister got 84.55% in SSC and I got 65%. I therefore thank Lord Jesus for giving us a good percent. We also thank Pastor Saroja for her prayers for both of us.

** Sis. Rozita and Bro. RohanTixeira, KanjurMarg (E)


* * * * * * * * * * * * * * * * * * * * * * * * * * * * * * * * * * * * * * * * * * * * *
Your mirror. .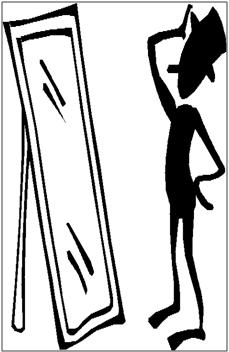 To change your world, you must change yourself.



See the best in others and you will be your best.



The faults you find in others are your faults as well.



Love and you will be loved.



Seek to understand and you will be understood.



Listen and your voice will be heard.
* * * * * * * * * * * * * * * * * * * * * * * * * * * * * * * * * * * * * * * * * * * * *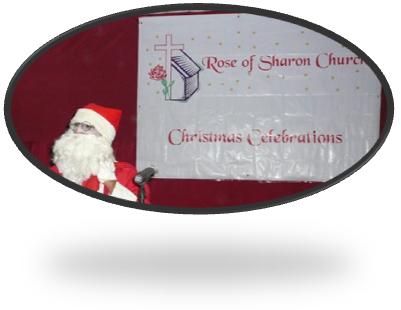 C
hristmas is a time of good cheer, a time to meet up with loved ones, forgive enemies, spread goodwill and warmth. We see festive signs all around us. Rose of Sharon Church, Kalina, was decorated to heighten the Christmas spirit amongst us. The tone was set for wonderful events to follow!

We celebrated our Christmas programon 23rd December, 2012, at St. Mary's School Hall, Kalina. It began with opening prayer by our Pastor Saroja. Chief guests for the evening were Bro. Pramod Shekhar & Sis. Rohini Shekharof "Gospel Lovers Ministry, Pune.



A special song written and sung by Sis. Padma titled "Happy Birthday Jesus"had the entire congregation clapping and joining in the chorus… The stage was set for programs to follow.

As always, our Kalina Sunday school children provided entertainment with their action song titled "Be Sheep not Goats".They gathered in numbers on stage and had great fun performing the song. The Bhilad Sunday school children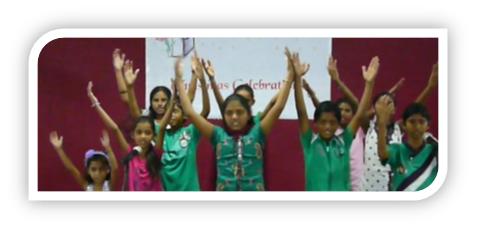 then sang a Hindi song titled "Hum Gaaye Hosanna".The congregation applauded their efforts with great gusto and vigour. We then had a very special number performed by mothers of the Sunday school children. Kids were greatly amused to see their mothers dressed up like them. The audience loved theirdance song "Kiya Youn Pyaar".

It was absolutely delightful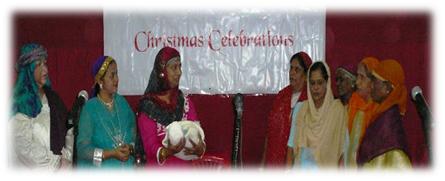 to see our Women's Fellowship group enacting the story of "Ruth." Our dear sisters of all ages touched the hearts of one and all with a display of superlative acting skills. Memories of them on stage will stay with us forever. The play concluded with a song titled "Yeshu Mera Nayak Hai".

All through the program, we had our very own singing star- Bro Anand Gaikwad motivating us with soulful Hindi and Marathi filler songs.The Youth group came in to performthe play "Bible Ki Kahaniyan." It was truly heartening to see their enthusiasm and level of participation rubbing on to all of us. They skillfully and humorously presented various practical aspects of daily life. "The Life of Job" was another play which was enacted by married couples. It brought out the message of "hope, light & cheer"through Jesus Christ.The enactment of Job's life strongly depicted'how trusting the Lord, gained him victory at the end of great tribulation'.

Once again theyouth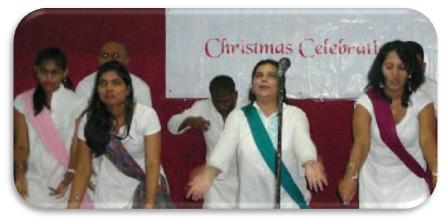 danced to a brilliantly choreographed song "Khudana Jatchai."Their costumes and vibrant colors were a feast to the eye. "Once more" shouted the crowd, and they were not disappointed.

Next on the agenda was a skit "Anatkal ka Vacha,"performed by married couples. The touching story revolves around a happily married couple. Complications set in and take control of their lives. It really had us thanking God for the blessings He so abundantly gives us. The wife is barren and love turns into despair. The husband suggests divorce, and his wife is forced to agree. However, fate has something else in store for them. They meet face-to-face under extremely difficult circumstances.The emotional play got to the core of what is truly the essence of life. God has to be our anchor and life support or else we mess up a perfectly blessed life.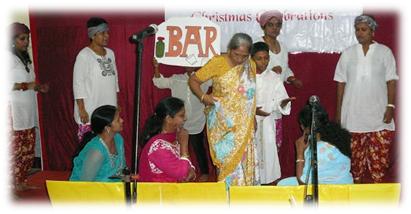 The youth continued with another skit titled "Kristi Ko Prabhu Ke Paas Aane Ke Liye Kya Rokta Hai".The well-directed play received extended applause. Married women performed a dance titled "Jeevan Ki Khoj Mein" next and were cheered through the entire sequence.

Themarried men chose the song "Yehovah Ki Jai Jai Kar Karo" to get their message through. Surely,we were spreading goodwill and warmth through the evening's events.



Towards the end, youth enacted a"Tableau" depicting the birth of Jesus Christ;how the 'Three Wise Men'came searching for the 'Star and Light of this World'and onset of 'Advent season'.The Sundayschoolchildren from Kalina and Bhilad received special prizes for their efforts.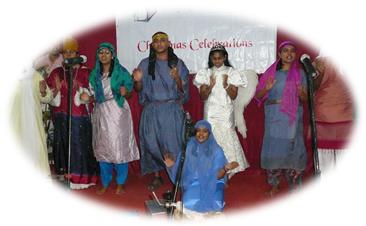 The evening concluded with Santa Claus distributing goodies to one and all. Dinner was served to all present.



"'JESUS truly is the REASON for the SEASON."

The message was effectively spread through all the different songs, dances, and skits. WOW! A toast to the Christmas Spirit! Thus, curtains closed on our Christmas celebrations for the eventful day-but for us- this was just the beginning of celebrations!

Praise the Lord!

** Sis. June Anchan




* * * * * * * * * * * * * * * * * * * * * * * * * * * * * * * * * * * * * * * * * * * * *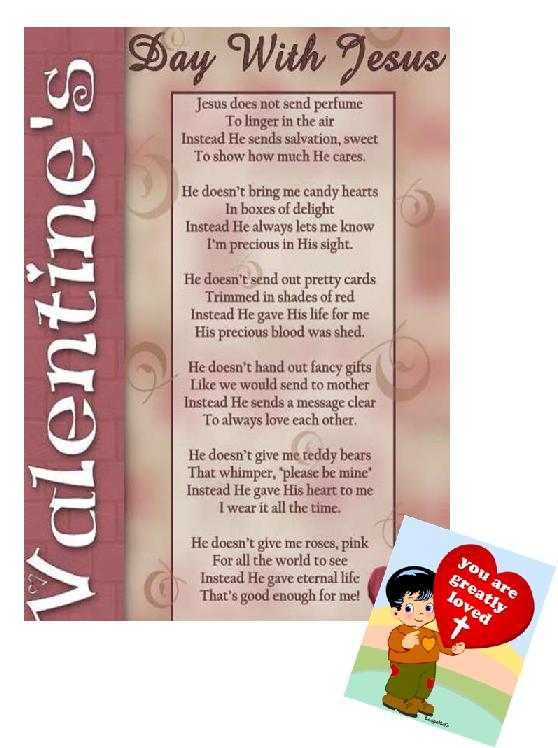 * * * * * * * * * * * * * * * * * * * * * * * * * * * * * * * * * * * * * * * * * * * * *
* * * * * * * * * * * * * * * * * * * * * * * * * * * * * * * * * * * * * * * * * * * * *
The True and Good shepherd



John 9: 4 "I must work the works of him that sent me, while it is day: the night cometh, when no man can work".

Here Jesus Christ has divided time into two parts viz. day timeand night time. The verse says that work can be done only during theday and at night no man can work. Thus the Lord is preparing us today, for it is yet day time,and we must utilize this time to do God's work. Lord warns us about the night time– how, when it comes, no one can work. Jesus lived for 33 ˝ years in this world, out of which He worked His works for only 3 ˝ years. Lord Jesus used this time well; He travelled from place to place taking the good news to multitudes. Jesus knew of the future time, when it will be very difficult to work,thus while it was yet day He went preaching the good news to people all around. Not only this, we see in

Mathew 14: 14 "And Jesus went forth, and saw a great multitude, and was moved with compassion toward them, and he healed their sick".

Jesus had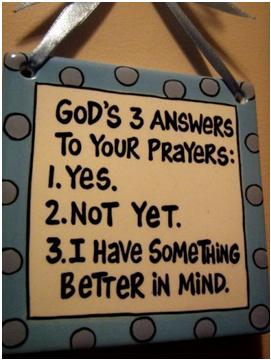 compassion on the people, thus His grace was upon them. He also went about healing the sick. Yes, Jesus Christ utilized the day timeand did His marvelous works amongst multitudes.

Psalms 115: 17 "The dead praise not the LORD, neither any that go down into silence".

David explains clearly aboutwho will not praise God. The spiritually dead and those in mourning will not praise God. So we the living people, if we do not joyfully praise and worship our God then we must be spiritually dead.Thus we must utilize thisday time in our life.

Isaiah 60: 2 "For, behold, the darkness shall cover the earth, and gross darkness the people: but the LORD shall arise upon thee, and his glory shall be seen upon thee".

Prophet Isaiah explains here in this verse that even if darkness and grave darkness covers this earth, those who praise and glorify God and utilize the day time well will see the glory of God upon them. Thus it is important for us to recognize the day time andnight time in our lives. The time given to us now is day time, the whole earth may be in darkness, they may not be able to praise and worship God as we do. But, even through all this darkness in the world, His children who utilize the day time well, will see His glory and grace. Thus, this present time is day time; it is a blessing to us from God and we must utilize it to the utmost.

Now let's seehow the God who gave us day time and night timealso separates His sheep. We will see in

John 10: 16 "And other sheep I have, which are not of this fold: them also I must bring, and they shall hear my voice; and there shall be one fold and one shepherd".

Our God's heart beat is to make all sheep 'One'. God is our good Shepherd and His heart's desire is to make us all 'One'. There are two types of sheep viz. One who believes in the Good Shepherd wherever they belong, and theother who runs helter-skelter seeking the Good Shepherd. God's desire is to bring together all theseflocks into 'One Sheepfold'. Psalms 4: 3 "But know that the LORD hath set apart him that is godly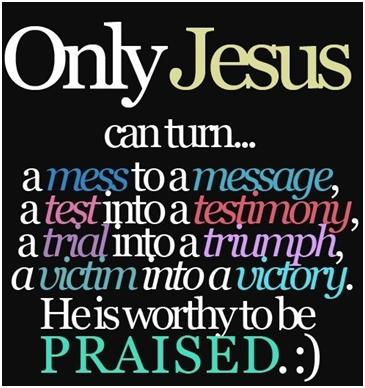 for himself: the LORD will hear when I call unto him".Here we see that for those who are His sheep seeking Him from different quarters;the Lord will set them apart for Himself and bring them together as 'One Sheepfold'for His glory.God's heart beat is to make 'One Sheepfold' of the sheep from different religions, different groups, different places and different countries; i.e. those who run behind the Lord God their Good Shepherd,those whoseek God in different groups and those who secretlylove God and follow Him. At theend time God desires to bring all of them together as 'One Sheepfold'. Who are these different sheep? Last time during my visit to Singapore, the family I visited was Muslims. While the rest of the family believed in our Lord God and would say that 'Jesus Christ' has done this marvelous works, the head of the family would say 'Khuda, Khuda' has done these marvelous works. Even today, the ladies from these families call me up and tell me "We do not go to any church nor do we hear God's Word, but what you have taught us while you were here; we believe that your God is the only true God". We still continue to pray silently the prayers that you have taught us. These are different types of God's sheep. It is thus God's desire to bring together all thesesheep as 'One Sheepfold'.
Jesus Christ says in

John 10: 16 "And other sheep I have, which are not of this fold: them also I must bring, and they shall hear my voice; and there shall be one fold and one shepherd".

This is the same that we also read in Psalm 4: 3;how God has set apart such God fearing sheep for Himself. Why did we distribute so many bibles in Bhilad, Nasik and Bangalore? Why have we started church services in these places too? It is for the single reason that it is God's desire to bring all these different sheep into 'One Sheepfold'. None of the money collected for this purpose will go in vain; the bibles distributed in these places will only bring blessings into their lives. Mathew 24: 14 "And this gospel of the kingdom shall be preached in all the world for a witness unto all nations;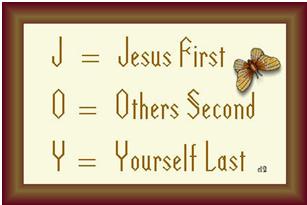 and then shall the end come". God's Word needs to reach every corner of this world, every dark area, because our Good Shepherd will come to collect His elect, at the end. Unless the Word of God reaches every nook and corner of this world, the end time is still far off. With my wisdom and knowledge I am not running to these places to preach, but it is God's calling for me. I have to utilize this day time God has given in my life,for His Glory. For the night time will soon come, when no man can do any work for God. Only the Spirit of God will understand these works.

Imagine if the Spirit of God leads every preacher from all corners of the world to preach the Word of God

powerfully - how many more sheep can bebrought togetherfor the glory of God. But today, this world is in darkness, the evil one is deceiving many, people around us are living in darkness and only for themselves. None want to follow the narrow path forthe Lord and live according to His Word.Whilst we see the unity amongst people of other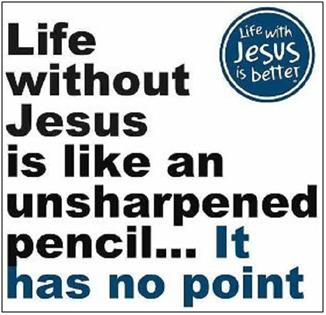 religions, when something befalls them they are all united together to fight their cause. But as for Christians, if they are attacked or preachers are persecuted,no one comes forward to fight our cause.Remember, this is the day time, it is up to us to utilize this time to the fullest. God is seeing us all;AsJesus from far off would read the hearts of the Pharisees and the Sadducees and would reply them instantly. He is the same God today-He recognizes the good works done by men as well as the evil works done by evil men. Even in the time of Noah, when sin abounded in this world, God watched from Heaven and repented for creating mankind. Today also the situation is the same. Our God was a Good Shepherd to Abraham, Isaac, and Jacob.Also, when God decided to free the Israelites from bondage and bring them out of Egypt,He Himself led them as a Good Shepherd. He is the same unchanging God today, who is amongst us.

Mathew 24: 14 "And this gospel of the kingdom shall be preached in the entire world for a witness unto all nations; and then shall the end come".

Think about it! How blessed are those brothers and sisters who have contributed towards buying the holy bibles for the purpose of distribution amongst such gentiles. Truly God's blessings will be abundantly on them. Imagine, today the Word of God is in so many hands and these people do not leave their homes without the bible. These sheep are the ones who sleep with the bible and do not leave homes without their bible. They may not come for every Saturday and Sunday services, but their love for God is immense. Thus God says, in the end times it is My desire and My heart beat that all these sheep become 'One Sheepfold' for My Glory. David says in

Psalm 80: 1 "1Give ear, O Shepherd of Israel, thou that leadest Joseph like a flock; thou that dwellest between the cherubims, shine forth".

Our God from the beginning was a Good Shepherd to Abraham, Isaac and Jacob, He was the same God who led the Israelites out of bondage, and He is the same God with us today, the 'True and Good Shepherd'.

John 10: 11 "I am the good shepherd: the good shepherd giveth his life for the sheep".

Jesus is our Good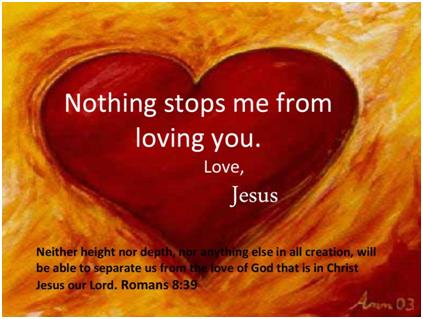 Shepherd; He gave His life for us. The evil one tried to bring many burdens upon us, but it is our Lord Jesus Christ who took our sins and burden upon Himself on the Cross of Calvary and gave His precious life for us.

The God, who separated day time and night time, separated His sheep and now separates His disciples too. Jesus had His disciples by day as well as by night. Jesus chose His twelve disciples; they followed Him wherever He went, preaching from village to village, healing people, feeding amultitude of 5000 people with 2 fish and 5 loaves, etc. These were the day time disciples who followed Jesus everywhere He went and served. But there were also night time disciplesof Jesus;one of them was Nicodemus, a ruler of the Jews. He used to always meet Jesus at Night. We see in John 3: 1-2 "There was a man of the Pharisees, named Nicodemus, a ruler of the Jews:  The same came to Jesus by night, and said unto him, Rabbi, we know that thou art a teacher come from God: for no man can do these miracles that thou doest, except God be with him". Nicodemus always met Jesus at night and sat with Him and heard the Word from Him. He called Jesus a 'Rabbi' -teacher from God and he knew no man could do the miracles Jesus did, unless He is God sent. Nicodemus believed Jesus, and Jesus clarified every doubt of his while teaching him the Word. Now there came a time, when Jesus could do nothing; it was night time. At that time all His twelve disciples disappeared from His sight, one of his disciple sold Him, another denied Him thrice and the rest ten of them ran away from Him. Butthese night time disciples Joseph of Arimathaeaand Nicodemus, came forward boldly toclaim the body of Jesus from the authorities so that Jesus was given a proper Jewish burial, as He truly deserved. When we carefully read the Word, it brings blessings into our lives. Yes, there were twelve disciples, who were eye witnesses to every great works of Jesus. They were always with Jesus during the 3 ˝ years of His ministry. But remember - one disciple betrayed Jesus as we will read in

Mathew 26: 47-49 "And while he yet spake, lo, Judas, one of the twelve, came, and with him a great multitude with swords and staves, from the chief priests and elders of the people. Now he that betrayed him gave them a sign, saying, whomsoever I shall kiss, that same is he: hold him fast. And forthwith he came to Jesus, and said, Hail, master; and kissed him".

The other disciple, Peter, in the meanwhile denied Him,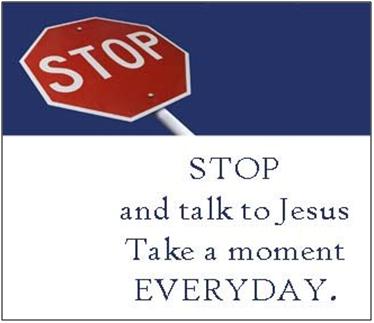 Mathew26: 69-74 "Now Peter sat without in the palace: and a damsel came unto him, saying, Thou also wast with Jesus of Galilee. But he denied before them all, saying, I know not what thou sayest. And when he was gone out into the porch, another maid saw him, and said unto them that were there, This fellow was also with Jesus of Nazareth. And again he denied with an oath, I do not know the man. And after a while came unto him they that stood by, and said to Peter, Surely thou also art one of them; for thy speech bewrayeth thee. Then began he to curse and to swear, saying, I know not the man. And immediately the cock crew".

Now, Jesus was hanging on the Cross of Calvary, He needed at least a decent burial. There was no one at the Cross, the rest ten disciples vanished from this site, only the two women who loved him dearly, and His mother Mary and Mary Magdalene were by the side of the Cross. At that time, itwas these two secret disciples of the night time, who came forward to claim Jesus' body. We will read in

John 19: 38-40 "And after this Joseph of Arimathaea, being a disciple of Jesus, but secretly for fear of the Jews, besought Pilate that he might take away the body of Jesus: and Pilate gave him leave. He came therefore, and took the body of Jesus. And there came also Nicodemus, which at the first came to Jesus by night, and brought a mixture of myrrh and aloes, about a hundred pound weight.Then took they the body of Jesus, and wound it in linen clothes with the spices, as the manner of the Jews is to bury".

Remember, what is Jesus' heart beat? There are millions of sheep in the world like this today; He wants to gather all of them as 'One Sheepfold'. Do you think the sheep fold of Rose of Sharon is only this much? Rather, there are many more in Bhilad, Nasik and Bangalore. In Bhilad specifically, the sheep are ever increasing in numbers. Yes, thus it is important for us to utilize our day time for God's work.

Remember the story of Zachhaeus, when he learnt that Jesus was passing through this particular street this day, He did not lose this opportunity of meeting with Jesus, he knew this was the day time for Him. Thus he climbed the Sycamore tree to have a glimpse of Jesus. Jesus who knows our heart well, recognized Zachhaeus' desire and immediately told him 'I am coming to your home today'. That day Jesus touched his life and the lives of his entire familyand they became the family of Abraham. Likewise, at the end time we saw that all the enemies became one - Pilate, Herod and the rest, and in one accord shouted that Jesus be crucified. But we see here how God the Father chose the night timedisciples togive Jesus a decent burial.

John 19: 38 "And after this Joseph of Arimathaea, being a disciple of Jesus, but secretly for fear of the Jews, besought Pilate that he might take away the body of Jesus: and Pilate gave him leave. He came therefore, and took the body of Jesus".

Joseph of Arimathaeaand Nicodemus feared the Jews, thought that they would be out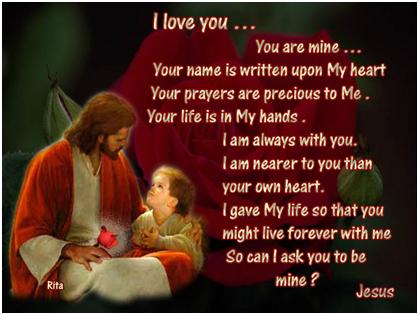 casted by them if they found that they mixed with Jesus. These were the same Jews who could not face the truth that Jesuspreached; they treated Him like nothing more than a carpenter's son and wondered where He got this wisdom and knowledge to preach. Many in authority were shaken, the high priests, Pharisees and Sadducees were all against Jesus Christ and His teachings. Thus, these two night time disciples feared the Jews.Unlike other, they truly believed Jesus Christ and His teachings. Yes, God's grace is abundantupon us today, like Zachhaeus our heart's desire must be true and the Lord will touch us at once and capture our hearts forever.

We will see further, how God separated the flower viz.the Rose of Sharon (day time flower) and the Lily of the Valley (night time flower). We will read in

Song of Solomon 2: 1-2 "I am the rose of Sharon, and the lily of the valleys. As the lily among thorns, so is my love among the daughters".

Here God separates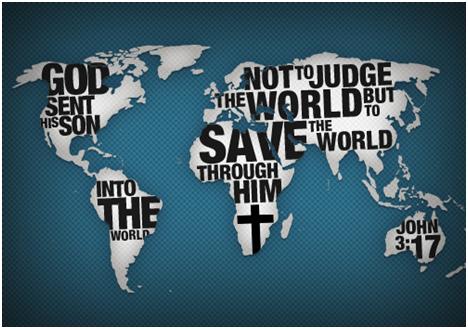 the Rose of Sharon flower that gives its fragrance in the day time, while the Lily of the Valley gives its fragrance at night time. Likewise God separates his congregation too; the day time congregation and the night time congregation. What is the meaning of the day time congregation? We who come to Church regularly to attend the service, our children come and attend Sunday school; this is the day time congregation. While the others, who are not so privileged like us to attend the Church Service, but they are far away from us physically, but in spirit they are those who keep track of every service and program and every movement of Pastor, thus these are the ones who are spiritually bound with us. Yes, God at the end times will bring all such congregations together for His glory and make it 'One Congregation'. Let us see what name

God has given such congregations.

Hebrews 12: 23-24 "To the general assembly and church of the firstborn, which are written in heaven, and to God the Judge of all, and to the spirits of just men made perfect, and to Jesus the mediator of the new covenant, and to the blood of sprinkling, that speaketh better things than that of Abel".

God calls it the 'General Assembly' or 'MahaSabha'. Like I mentioned before there are families in Singapore, Mauritius that I visited; they do not go to attend any church service, but meditate upon the Word of God that is taught to them and they pray the prayer what is taught to them. They keep calling to check all their doubts from the Word, there are certain books in the Holy Scriptures that confuse them e.g.'Number', 'Leviticus', 'Song of Solomon'. Yes, these sheep are innocent, they have no one to teach them but they grow in the Word by self reading and remembering what was taught to them. The Holy Spirit is their teacher;every revelation to them is made by the Spirit of God. These people are like sheepthat walk with their heads down and only follow the steps forward. They are not like the goats that keep looking in all direction and get scattered away. Such sheep will God bring together at the end times and make us all a 'General Assembly' or 'MahaSabha'for His glory, of which He is the Good Shepherd. Remember, those who call out to God in truth, He will hear and answer such prayers. The works of Jesus Christ done in 3 ˝ years were so many that it could not be recorded completely in the bible, the bible would not be enough to carry all the good works done by our God Almighty.

Prophet Elijah's assistant was Prophet Elisha and he was true to his master. While ProphetElisha's assistant was Gehazi, butwe see in the Holy Scriptures that Gehazi's heart was not pure like his master Elisha. His heart was always greedy for wealth and riches; he always hoped to get more and more material things. Once Namaan was healed of his leprosy, he happily wanted to gift riches to Prophet Elisha. But, it was one such time that Elisha decided not to take anything so he sent Namaan away with all his riches and wealth. Here we see greedy Gehazi run behind Namaan and tells him that "since mymaster was busy, he has sent me to collect the riches and wealth which you have brought for him".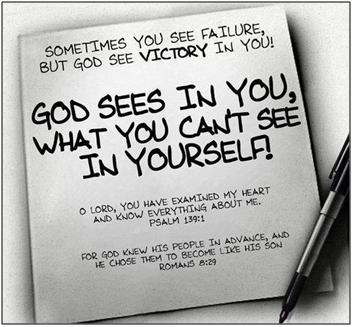 Gehazi did not recognize the time here.This was the time that Elisha decided he would take nothing from anyone and thus he refused Namaan's gift and sent him away. But greedy Gehazi did not recognize this time. Let us read in

2 Kings 5: 26- 27 "And he said unto him, Went not mine heart with thee, when the man turned again from his chariot to meet thee? Is it a time to receive money, and to receive garments, and oliveyards, and vineyards, and sheep, and oxen, and menservants, and maidservants?  The leprosy therefore of Naaman shall cleave unto thee, and unto thy seed for ever. And he went out from his presence a leper as white as snow".

When Gehazi returns after hiding the wealth and riches taken from Namaan, Elisha asks Gehazi "Where did you go?" Gehazi answered "no where". To this Elisha replied "Did my heart not go with you when you sinned". Yes, the Spirit of God knows every move of ours and our heart's desire, nothing is hidden from God. Remember the woman who had a bleeding sickness for several years and how when

Jesus passed by she touched the hem of Jesus' garment? Jesus knew immediately that His power had gone out of Him; thus He asked aloud "Who touched me?" and the womenreplied "It is me, Lord". Similarly, Prophet Elisha also askedGehazi"Did not my heart go with you?"…Which means the Sprit of God within Elisha was withGehazi when he committed the wrong doing. Elisha asked him in verse 26 "Is it a time to receive money, and to receive garments, and oliveyards, and vineyards, and sheep, and oxen, and menservants, and maidservants?"The time that Elisha recognized, Gehazi did not recognize. Similarly, in our lives too, it is important for us too, to understand the time.There is a time to give and time to receive. Let us read from vs. 19 onwards

2 Kings 5: 19- 27 "And he said unto him, Go in peace. So he departed from him a little way.But Gehazi, the servant of Elisha the man of God, said, Behold, my master hath spared Naaman this Syrian, in not receiving at his hands that which he brought: but, as the LORD liveth, I will run after him, and take somewhat of him. So Gehazi followed after Naaman. And when Naaman saw him running after him, he lighted down from the chariot to meet him, and said, Is all well? And he said, All is well. My master hath sent me, saying, Behold, even now there be come to me from mount Ephraim two young men of the sons of the prophets: give them, I pray thee, a talent of silver, and two changes of garments. And Naaman said, Be content, take two talents. And he urged him, and bound two talents of silver in two bags, with two changes of garments, and laid them upon two of his servants; and they bare them before him. And when he came to the tower, he took them from their hand, and bestowed them in the house: and he let the men go, and they departed. But he went in, and stood before his master. And Elisha said unto him, Whencecomest thou, Gehazi? And he said, Thy servant went no whither. And he said unto him, Went not mine heart with thee, when the man turned again from his chariot to meet thee? Is it a time to receive money, and to receive garments, and oliveyards, and vineyards, and sheep, and oxen, and menservants, and maidservants? The leprosy therefore of Naaman shall cleave unto thee, and unto thy seed for ever. And he went out from his presence a leper as white as snow".

Our God knew the time and He served according to the time.

Our God who separated the day time and night time,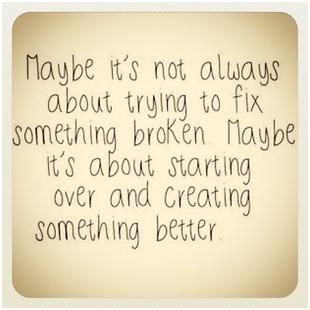 separated the sheep, separated His disciples, separated the congregation, separated the day time flower and the night time flower. Even in our life, it is important for us to recognize the time God has given us, His Will and His Plan for us, we must accept the Word that that we hear. In the Holy Scriptures it is written 'The love of money is the root of all evil'; let us read in

1 Timothy 6: 10 "10For the love of money is the root of all evil: which while some coveted after, they have erred from the faith, and pierced themselves through with many sorrows".

Yes, many of us choose money over God, we do not want God's grace, orGod's people and we only run behind money that this world has to offer.Such people will never find happiness in life. When we are with God and keep Him first in our life, our lives will lack for nothing and our table will always be overflowing. This is the belief we must have, only then we and our families will be blessed. God wishes that we are always blessed with the best in our life and the scripture says in

Genesis 1: 28 "Then God blessed them, and God said to them, "Be fruitful and multiply, fill the earth and subdue it; have dominion over the fish of the sea, over the birds of the air and over every living thing that moves on the earth".



Let the Lord bless each one of us through His Word.

Pastor Saroja M
* * * * * * * * * * * * * * * * * * * * * * * * * * * * * * * * * * * * * * * * * * * * *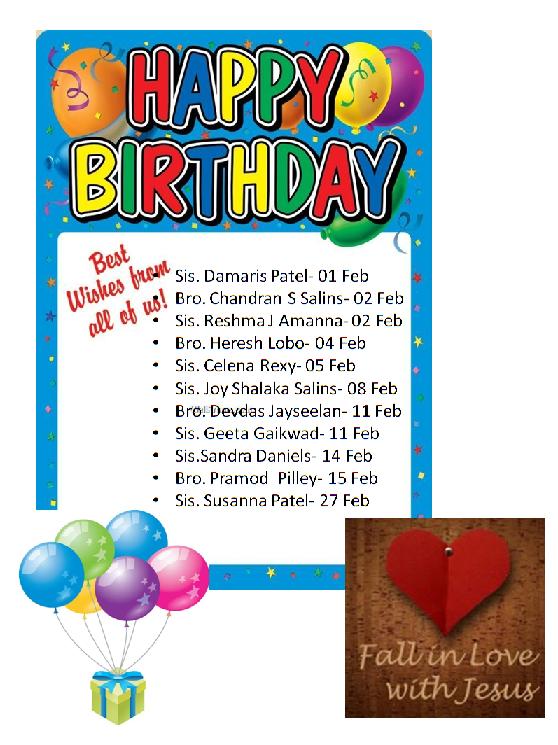 * * * * * * * * * * * * * * * * * * * * * * * * * * * * * * * * * * * * * * * * * * * * *
ROS Old Age Home-Mira Road, Mumbai

We at the Rose of Sharon old age home at Mira Road greet all our dear readers in the most Holy and matchless name of our Lord and Saviour Jesus of Nazareth.

In this edition of the monthly magazine, let me help you get acquainted with grandpa Cracius D'souza who has recently moved in and now is a part of the Rose of Sharon family. Though Grandpa Cracius is 83 years old, he looks not more than 75 years. Grandpa Cracius stays in Wadala, but is an East Indian and originally from Gorai. This grandpa was brought to the home in November 2012 and has completed almost 3 months with us. When he came to the home, he instantly fell in love with the home and became comfortable almost immediately. He likes the atmosphere in the home and has a nice window bed as his personal space where he has kept his late wife's picture and a few of his personal belongings. During Christmas, he was enthralled with the decorations done in the home, the way the streamers were put up, the small Christmas tree lit with small bulbs, the white stars which were hung outside the windows, etc. God brought him in at the right time to have a wonderful Christmas with the ROS family.

Grandpa Cracius also likes the food served in the home; fish curry and chicken curry are his favorites. He is not at all fussy about food and eats his meals joyfully.
When Grandpa Cracius came to the old age home, he was a little flabby, was not so confident about walking on his own, had a dry flaky skin and at times was unable to eat food on his own as his hands used to tremble. But within 3 months of his stay in the home, his has reduced on the extra flab and now has a lean body; the flaky skin has disappeared and has been replaced with healthy and glowing skin. His self-confidence has also increased; he has now begun to go to the washroom without any help. The trembling of his hands has completely stopped and now he is eating all his meals independently. Also, earlier he was suffering from constipation, but now he gets his motions daily. We give all the glory to Lord Jesus for the improvement in this grandpa's health.

Grandpa Cracius loves to read and spends his day reading the newspaper or Gospel books. He also spends time in sharing the daily news with the staff and the other residents around him. He loves the daily prayer time and involves himself in singing hymns, reading the Bible and in prayers. Off late, he has also started attending Church service and likes to hear the living messages delivered by our Pastor.

We believe that our dear Lord Jesus loves this dear grandpa and has made a way for him to be with us in the ROS family. May the good Lord continue to be with this grandpa and give good health, peace and happiness as he stays in the old age home at Mira Road.

Praise The Lord!

*** Bro. Moses George


* * * * * * * * * * * * * * * * * * * * * * * * * * * * * * * * * * * * * * * * * * * * *
Back to School... Sunday School!


Christmas celebrations were wonderful!The Sunday Schoolchildren enjoyed their part in singing. They loved their Christmas gifts and they enjoyed Santa Claus andthe goodie bags that he distributed to all kids ... Oh what fun it all was!!!

So after thoroughly enjoying the Christmas holidays, our dear children are back to a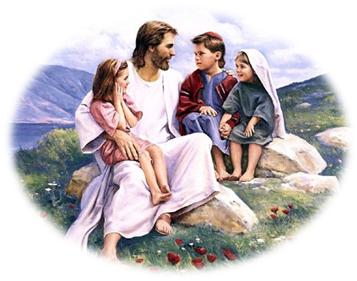 new year in Sunday School. The first day of Sunday School was full of energy and excitement as the children were so excited to share their testimonies of Christmas time and all the wonderful things that they enjoyed in their holidays. It was a General class full of joy and thanksgiving.

The New year in Sunday School will be a year of new learnings... the children will learn from hearingthe wonderful stories from the Bible, from hearing all about Jesus Christ and his wonderful works and miracles on earth and the work of his disciples...they will learn new songs, they will enact skits, they will play games. There is so much to look forward to this year!

And above all, our dear children will learn to grow in the Lord... they will learn to lead a good Christian life and be the little lights shining out in this world!

Do lift our children in your daily prayers that even as they grow - they may grow strong in the Lord.

Praise the Lord!

** Sis. Sandra Daniels


* * * * * * * * * * * * * * * * * * * * * * * * * * * * * * * * * * * * * * * * * * * * *
Rose Of Sharon Sunday School @Bhilad


Praise The Lord! Year 2013 was a beautiful start for our Sunday school children at Bhilad. The first day of the Sunday school this year was more of a thanks giving occasion for us. We recollected how wonderfully our God enabled all the children to come to Mumbai all the way from Gujarat to be a part of the large Rose Of Sharon Family and participate in the Christmas program.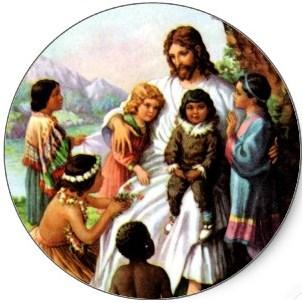 All glory to God, each of the little ones was pepped up even till the end of the function and didn't feel or look tired at all.

Apart from the skits, songs & dance performance, something that the children liked the most about the Christmas function was Santa Claus and his goodies for all of them and of course, the Sunday school special prizes too put a broad smile on their faces.

The first day after a long gap brought in many testimonies from all of them. God has been very gracious to each one of them; despite the chilled weather and changing climate, all of them are in good health. The English Sunday School worship songs which were taught to them in the last year are sung with much ease, notwithstanding the language barrier. So, we had a general class with a quick brush up of the songs learnt last year.

May God continue to bless each of these little ones and may they continue to grow in the Lord and know more about Christ our Saviour.

** Sis. Mercy Moses.


* * * * * * * * * * * * * * * * * * * * * * * * * * * * * * * * * * * * * * * * * * * * *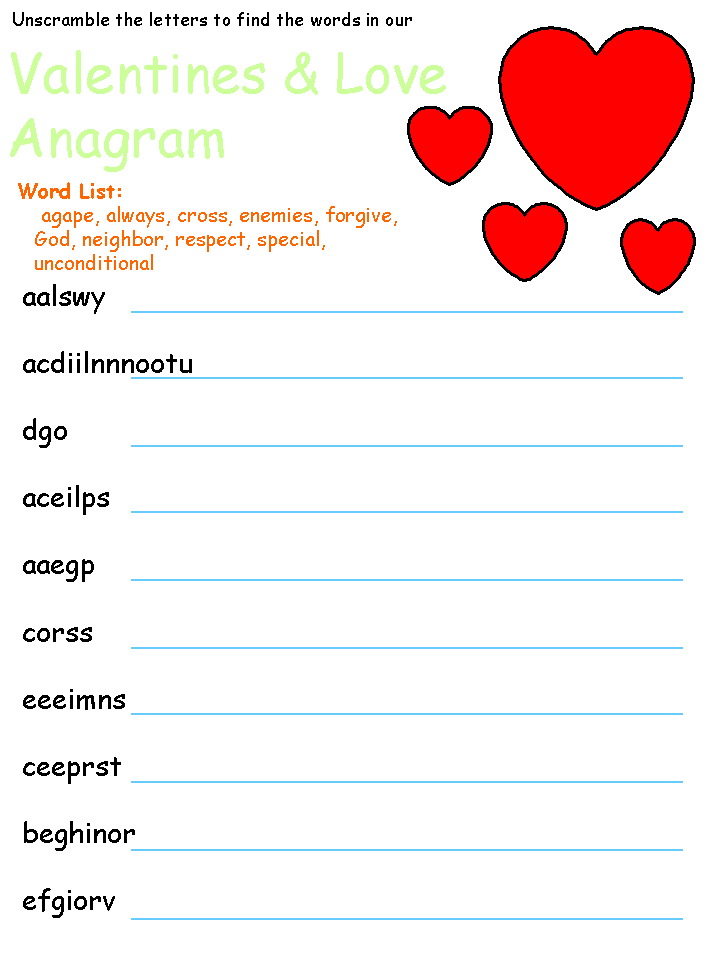 * * * * * * * * * * * * * * * * * * * * * * * * * * * * * * * * * * * * * * * * * * * * *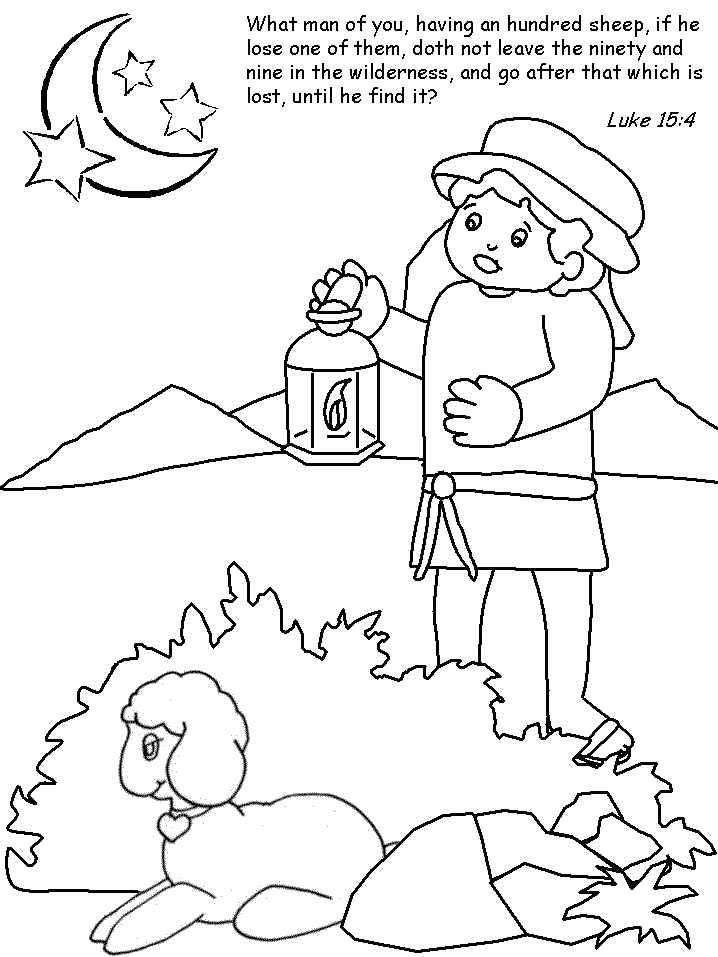 * * * * * * * * * * * * * * * * * * * * * * * * * * * * * * * * * * * * * * * * * * * * *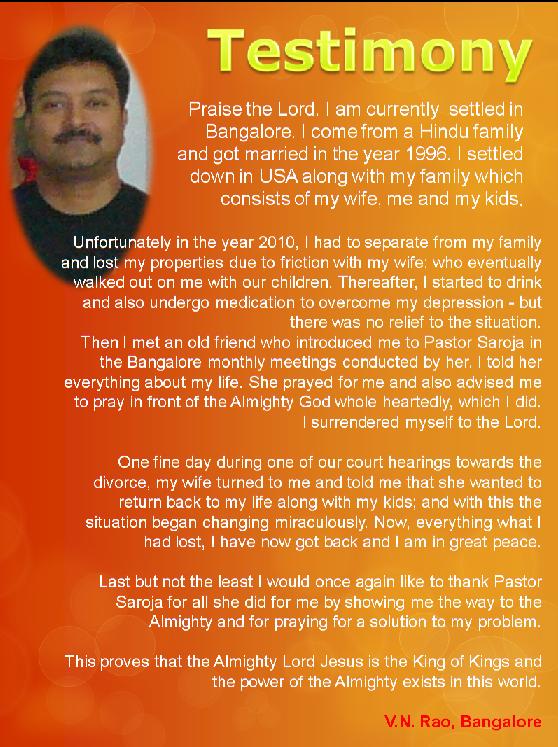 * * * * * * * * * * * * * * * * * * * * * * * * * * * * * * * * * * * * * * * * * * * * *