"Click here for Hindi Version"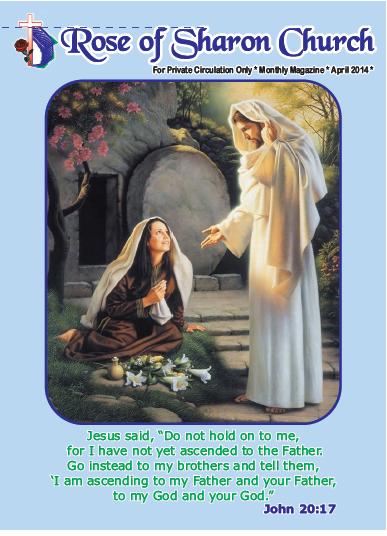 * * * * * * * * * * * * * * * * * * * * * * * * * * * * * * * * * * * * * * * * * * * * *
Editor's Note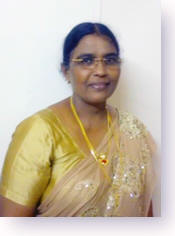 I greet all my beloved ones in the name of our resurrected Lord Jesus Christ.
The Lord loves us with an everlasting love. Therefore by His everlasting love He has redeemed you and me.
Pilate brought Barabbas a notorious prisoner and Jesus before the Jews, and asked them who he should free of the two. Matthew 27:17 - Therefore when they were gathered together, Pilate said unto them, Whom will ye that I release unto you? Barabbas, or Jesus which is called Christ?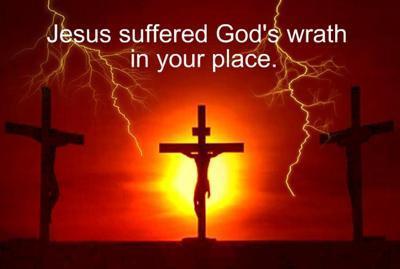 The Jews left Jesus but chose Barabbas to be released. They cried out more loudly that they should crucify Christ. Then he released Barabbas to them, and when he had scourged Jesus, he delivered Him to be crucified.
When Barabbas was standing near the Cross of Calvary and watching Jesus on the cross, he must be thinking if it was not for Jesus, it would be me who would be hanging on the cross. But like the sheep that is silent before the shearers, He was silent for my sake and took away my sins as a Lamb of God.
My beloved brothers and sisters, I put myself in Barabbas' place near the cross. I am thinking myself that: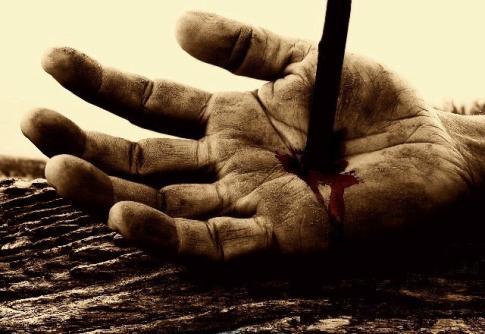 ü <![if !vml]>
<![endif]>It is for my sins sake He who knew no sin became a sinner.
ü To make me righteous, He became unrighteous.
ü He was wounded for my transgressions.
ü He was bruised for my iniquities.
ü The chastisement of my peace was upon Him.
ü To heal me He took the stripes on His body.
ü To give eternal life to me, He took all my iniquities upon Him.
ü To give me Heavenly blessings, He humbled Himself to the cross.
ü To give me eternal life, He was despised and rejected by men.
Yet it pleased the Father to bruise Him, He has put Him to grief.
Who shall separate me from the love of Christ? Shall tribulation, or distress, or persecution or famine or nakedness or peril or sword? Yet in all these things we are more than conquerors through Him who loved us. For I am persuaded that neither death, nor life, nor angels, nor principalities, nor powers, nor things present, nor things to come. Nor height, nor depth, or any other created thing shall be able to separate me from the love of God, which is in Christ Jesus our Lord.
God's love was seen on the cross at Golgotha. So decide to love Him with all your heart.
Pray to the Lord in tears to make me love Him more than what I do today. How great is His goodness and how great is His beauty. It is great to be filled with His love and remember His love. The love of this world can change and the love of man may decrease. But God's love is unchanging, it will not decrease, but increase. The Bible says in John 13:1 - Now before the feast of the passover, when Jesus knew that his hour was come that he should depart out of this world unto the Father, having loved his own which were in the world, he loved them unto the end.
<![if !vml]>
<![endif]>Apostle Paul was totally immersed in God's love. He totally sacrificed himself for God's love. Once when Paul was going to Jerusalem he had a lot of problems. When the other believers came to know of it, they tried to stop him with tears. But Paul comforted them by saying, Act 21:13 - Then Paul answered, What mean ye to weep and to break mine heart? for I am ready not to be bound only, but also to die at Jerusalem for the name of the Lord Jesus.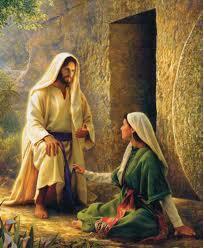 So dearly beloved always let your first love and total love be towards God.
Mary Magdalene loved God with all her heart. Even after Jesus' death it did not decrease. Early in the morning she got up and went to Jesus' grave. She did not see Jesus so she was crying in sorrow. She supposed Jesus to be the gardener. John 20:15 - Jesus saith unto her, Woman, why weepest thou? whom seekest thou? She, supposing him to be the gardener, saith unto him, Sir, if thou have borne him hence, tell me where thou hast laid him, and I will take him away.
My beloved ones do you have the same love for Jesus? Judges 5:31 says - So let all thine enemies perish, O LORD: but let them that love him be as the sun when he goeth forth in his might. And the land had rest forty years.
That you may love the Lord your God, that you may obey His voice, and that you may cling to Him, for He is your life and length of your days. So dearly beloved, may God bless you and keep you in good health and perfect peace in His name.
Wish you all a very Happy Easter.
Pastor Saroja M.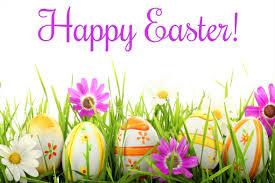 * * * * * * * * * * * * * * * * * * * * * * * * * * * * * * * * * * * * * * * * * * * * * * * *

Praise the Lord. I thank my Lord Jesus for giving me an opportunity to testify of His goodness to me. An NRI believer brother had met Pastor Saroja about 3 months back and expressed his desire to sponsor the education of some poor children. Pastor advised him; why not help my church people? He agreed to that and 2 months ago Pastor had taken the family photos and sent it to him and one was of my family. Last week he came down to India and contacted Pastor Saroja and we went tomeet him. The Lord fulfilled Pastor's heart's desire. The Lord is so good. The brother met me, and gave a cheque of Rs.18,300/- as the school and tuition fees of my two children for the present year. He also promised Pastor Saroja, he wants to continue to sponsor their education in the future. I thank the Lord for this miracle and my grateful thanks to Pastor Saroja for guidance and prayers without which this would not be possible.
** Bro. AnandGaikwad, Ghatkopar
Praise the Lord. I had minute boils on my chest, and it was spreading from my chest to my arms and back. On Saturday after the healing service, I told this matter to Pastor Saroja. Pastor advised me to apply the prayer oil, because I was suffering from very bad itching. By Lords' grace and mercy the itching and boils both vanished. I give all glory to Lord Jesus and I also thank Pastor Saroja for praying over the prayer oil.
** Bro. Hardik Patel, Goregaon (E)
Praise the Lord. I thank the Lord for giving me one more opportunity to testify his wondrous work in my life. First week of January, I was suffering from severe stomach pain for 3 days continuously. The pain would last for 15-20 mins. I took medicines but nothing happened. Then during the fasting prayer I informed Pastor Saroja about this. Pastor assured me of her prayers and told me to apply the prayer oil on my stomach. After some time the pain subsided and I was well once again. I give lots of thanks to the Lord and also thank Pastor for praying over the prayer oil and always praying for me and my family whenever we need it.
** Sis. Shelly Arikswamy, Jogeshwari
Praise the Lord. All glory, honour and thanks to my Saviour Almighty who has made this testimony possible. In the month of December, I was informed that I had to organize my company's Asia Pacific Conference in India. This was the first time an event of such magnitude was being organized by India. I firstly informed our Pastor Saroja to lift me up in prayers to have a successful conference. It was also challenging, since it was not in Mumbai. My gratitude and heartfelt thanks to Pastor for her prayers through which the conference concluded to a thumping success.All glory and honour to my Saviour Jesus who gave me victory once again and lifted me up with His grace and mercy as always, against all odds. Thank you Jesus! Praise you Jesus!
** Sis. June Anchan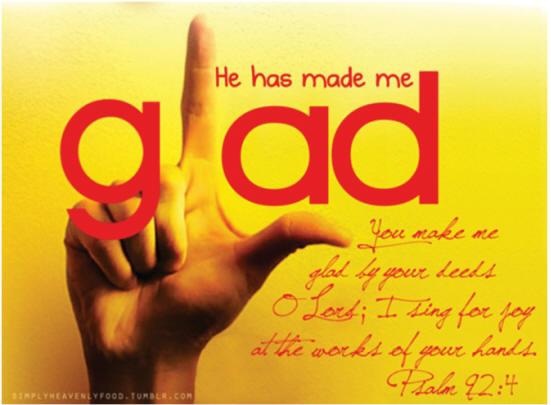 <![if !vml]>
<![endif]>Praise the Lord. I thank and praise my God for His abundant grace and mercy over my life which I would like to testify here. I had come for the fasting prayer and while going back to my home, I was travelling with my son on his bike. On the way my hand bag which was on my lap got stuck on the handle of the other bike. I first let go my bag on the spur of the moment. God saved me from a serious accident that day. Ithank my Lord for the deliverance and for Pastor's prayer for me and my family.
My second testimony is that while coming down from the staircase of my home, I slipped and fell and got hit on my head. My head was swollen and I had a lot of pain. I contacted Pastor Saroja over the phone; she prayed over me and told me to apply the prayer oil. I became alright and the pain disappeared. I thank the Lord for this healing and sincerely thank Pastor for her prayers and for her advice. Thank you Jesus
** Sis Natty Amanna, Asalpa
<![if !vml]>
<![endif]>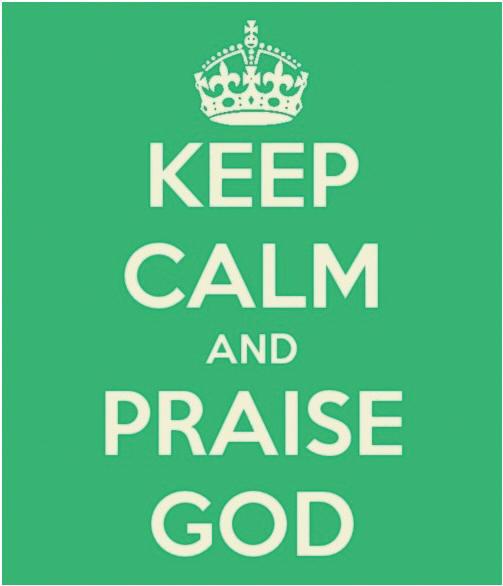 Praise the Lord. My son Ahaz is 2½ years old. For one month he had cough and cold with vomiting and was unable to eat food. We showed him to the doctor, he gave him some medicines which stopped his cough and vomiting for some time but again it repeated. I informed Pastor Saroja about my son. She assured us of her prayers and told me to put little prayer oil in water and give my son. I did exactly what she said. Now my son is completely alright and his vomiting has stopped. I praise and thank the Lord. I also thank Pastor Saroja for her prayers and the advice.
** Bro. Robert Francis, Goregaon (E)
* * * * * * * * * * * * * * * * * * * * * * * * * * * * * * * * * * * * * * * * * * * * *
The parable of the butterfly
As a butterfly soared overhead, one caterpillar said to the other, "You'll never get me up in one of those things."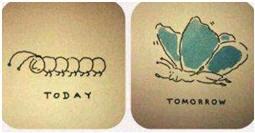 Yet for every caterpillar the time comes when the urge to eat and grow subsides and he instinctively begins to form a chrysalis around himself. The chrysalis hardens and you'd think for all the world that the caterpillar is dead.
But one spring morning the life inside the chrysalis begins to writhe, the top cracks open, and a beautifully-formed butterfly emerges. For hours it will stand stretching and drying its wings, moving them slowly up and down, up and down. And then, before you know it, the butterfly glides aloft, effortlessly riding the currents of the air, alighting on flower after gorgeous flower, as if to show off its vivid colors to the bright blossoms. .
Somehow, the miracle of the butterfly never loses its fascination for us. Perhaps because the butterfly is a living parable of the promise of resurrection.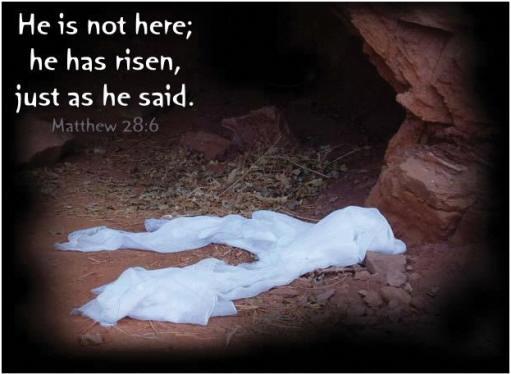 On Easter morning the disciples saw Jesus' graveclothes lying on the cold slab still wrapped round and round the corpse. Only the corpse was gone, much like an empty chrysalis deserted by a butterfly who has left to soar free. "He is risen as He said," an angel told the incredulous disciples. Later that day he appeared to the disciples, and then, over the course of the next few weeks, to as many as five hundred people at one time. Even "Doubting Thomas" didn't doubt for long that Jesus was really risen from the dead.
What do we Christians say in the face of death? There are many mysteries. But two things we know for sure. First, death is an enemy. Away with the sentimentality that vainly seeks to disguise death's insult! But second, and more important, Jesus' resurrection from the grave is God's proof to us that death is not the end. The empty tomb and Jesus' Spirit within us testify that Easter morning is God's triumph over death. And ultimately, Jesus promised, God will raise from the dead us who believe in His Son.
Why do Christians gather on Easter morning? To show off their fine clothes or give a ritual tip of the hat to religion? God forbid! Rather we gather to celebrate Jesus' victory over death itself. For since He is our Lord and our Savior, His victory is our victory. In celebrating His resurrection we celebrate our own assurance of ultimate triumph over death.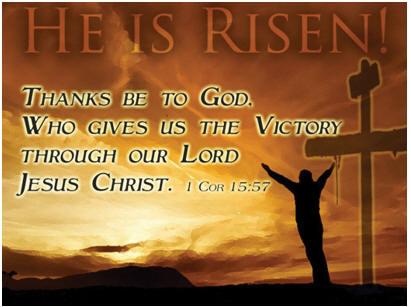 * * * * * * * * * * * * * * * * * * * * * * * * * * * * * * * * * * * * * * * * * * * * *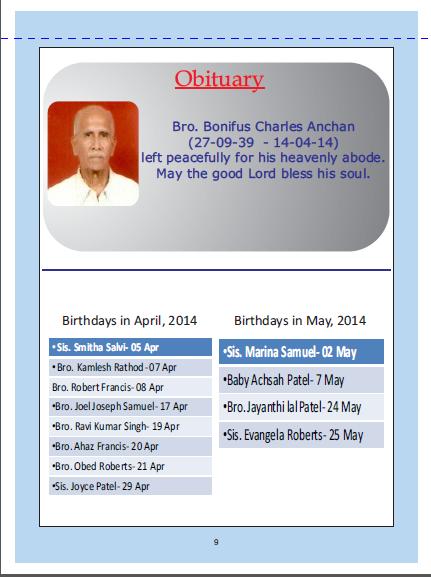 * * * * * * * * * * * * * * * * * * * * * * * * * * * * * * * * * * * * * * * * * * * * *

Pastor Saroja M
God's immense love – An Easter Gift
<![if !vml]>
<![endif]>Let us look to the Cross with faith and believe that Jesus Christ's suffering, pain, sorrow and body was completely broken for you and me. He is truly a God who loves us very much. In spite of all the suffering and humiliation on the Cross, let us see what is Jesus' desire for you and me, what does He tell His Father God and what is in His heart for you and me. Luke 23: 34 "Then said Jesus, Father, forgive them; for they know not what they do. And they parted his raiment, and cast lots." Jesus tells His Father, even in that completely broken and bruised condition with blood profusely oozing out of his wounds, "Father forgive them, for they know not what they do".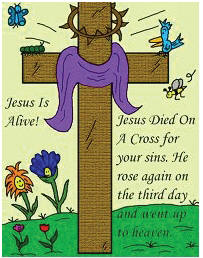 Even in that condition, Jesus' heart beating for us was only with 'Love'. Scientist and researchers say that Jesus suffered on the Cross for six hours, Yes, all these six hours He only prayed for us to His Father God "Father forgive them, for they know not what they do". This is because He loved us then and He loves us even today. Unless we come to Him with a true conscience, we will not get deliverance from our sins even today. 2000 years ago, even the ones who struck Jesus Christ, the ones who spat on Him and humiliated Him, were also delivered by the same blood by which we are delivered today i.e. by the blood shed on the Cross of Calvary. None of us can say that we are pure and sinless. We need the blood of Jesus to deliver and wash us from our sins and unrighteousness. Hence, let us listen to the whisper of our conscience and put our hands across our heart and contemplate upon what Jesus said "Father forgive them, for they know not what they do". When we acknowledge Him and come before Him in truth, our God will be ready to wash and clean us of our sins, however crimson red they may be; whatever may be the kind of sin, we can get remission for our sins and be washed by His pure, priceless blood.
Jesus' inner quality, i.e. His forgiving nature, His healing touch for illness and bondage; we have seen this same nature on the Cross. Peter writes about this quality of Jesus in 1 Peter 2: 23 "Who, when he was reviled, reviled not again; when he suffered, he threatened not; but committed himself to him that judgeth righteously." Peter says that when Jesus was reviled, He did not revile and when He suffered He did not threaten. When Jesus carried the Cross, He did not threaten the people saying "wait and watch when I rise again after three days, I will punish you". No, Jesus did not threaten the people in any which way. But, rather, He continued to pray to His Father saying "Father forgive them, for they know not what they do". Jesus whole heartedly surrendered His life on the Cross without any murmurings, so that we get saved and we become righteous by His death. Our God is a good God, He is a God who forgives, He is a God who delivers us from any and every type of sin. It is written in Psalms 86: 5 "For thou, Lord, art good, and ready to forgive; and plenteous in mercy unto all them that call upon thee." Our God is a good God and is ready to forgive and His mercy is abundant to all those who call upon Him. This is a Psalm written even before Jesus came into this world and His quality was very clearly described in this Psalm. It is the same quality that we see on the Cross when Jesus was crucified. He is a good God and merciful even at the time of His death, He intercedes for you and me to His Father and says "Father forgive them, for they know not what they do".
The people of those times did not recognize these qualities of Jesus; they did not know Him at all. A God who never sinned, robbed, lied, made a mistake, committed adultery; there was no sin at all within Him. Even those who reviled against Him, He did not revile back at them in return. Such a God was taken to Pilate for judgment. Pilate in turn washes his hands when He finds no fault in Jesus after all his inquiry was over. Though Pilate knew that there was no fault in Jesus and that He was blameless, yet he did not come forward to save Him. But rather, he washed his hands off Jesus. Let us read Luke 23: 14-25 "Said unto them, Ye have brought this man unto me, as one that perverteth the people: and, behold, I, having examined him before you, have found no fault in this man touching those things whereof ye accuse him: No, nor yet Herod: for I sent you to him; and, lo, nothing worthy of death is done unto him.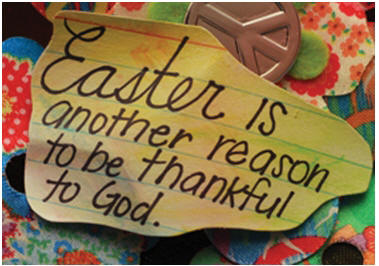 I will therefore chastise him, and release him. (For of necessity he must release one unto them at the feast.) And they cried out all at once, saying, Away with this man, and release unto us Barabbas: (Who for a certain sedition made in the city, and for murder, was cast into prison.) Pilate therefore, <![if !vml]>
<![endif]>willing to release Jesus, spake again to them. But they cried, saying, crucify him, crucify him. And he said unto them the third time, Why, what evil hath he done? I have found no cause of death in him: I will therefore chastise him, and let him go. And they were instant with loud voices, requiring that he might be crucified. And the voices of them and of the chief priests prevailed. And Pilate gave sentence that it should be as they required. And he released unto them him that for sedition and murder was cast into prison, whom they had desired; but he delivered Jesus to their will." After all the inquiries done against Jesus, Pilate told the people "that I find no fault and blame in Him, thus I wash my hands off Him". Pilate knew that it was because of sheer jealousy that the people wanted Jesus to be crucified. Even after that, He did not save Jesus but rather handed Him over to the people for judgment. Let us see what Pilate's wife tells him in Mathew 27: 19 "When he was set down on the judgment seat, his wife sent unto him, saying, Have thou nothing to do with that just man: for I have suffered many things this day in a dream because of him." God could have come in Pilate's dream and informed him directly, but no God chose to speak to Pilate's wife and in turn she said to Pilate "Have nothing to do with that just man, for I have suffered many things today in a dream because of Him". In our lives too, many a times there are some people who make the mistake, but there are others who suffer for it. Many a times, God shows our wrong doings not to us, but to others. Hence, we cannot question what our God does., who He speaks to and how He handles a situation. No one can question God. Let us read Luke 23: 15 "No, nor yet Herod: for I sent you to him; and, lo, nothing worthy of death is done unto him." Pilate tells the people "I had even sent Jesus to Herod, but He too did not find fault as to persecute Him". Even Herod finds no fault with Jesus. If the people believed that Jesus Christ was sent into the world for our sakes, they would never have asked Pilate to release Barabbas and crucify Jesus. Barabbas was a thief, and had the people known the truth they would never have asked to release Barabbas and crucify Jesus. The people did not know that Jesus Christ came into this world to love us, to reunite us with Father God and to separate us from our sins.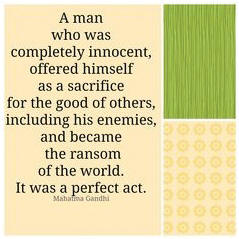 Peter says in Acts 3: 17 "And now, brethren, I wot that through ignorance ye did it, as did also your rulers." The people crucified Jesus because of ignorance, just like their rulers also did. But Jesus' blood has redeemed everyone, even those who reviled Him. Let us read John 19: 34 "But one of the soldiers with a spear pierced his side, and forthwith came there out blood and water." When the soldier did this, water and blood oozed out of Jesus' sides. What does water signify? It signifies 'Jesus is the Living Water', John 7: 38-39 "He that believeth on me, as the scripture hath said, out of his belly shall flow rivers of living water. (But this spake he of the Spirit, which they that believe on him should receive: for the Holy Ghost was not yet given; because that Jesus was not yet glorified.)" Here water is compared to the 'Holy Spirit'. <![if !vml]>
<![endif]>Through this 'Living Water', Jesus gave us His Love. Ephesians 1:7 "In whom we have redemption through his blood, the forgiveness of sins, according to the riches of his grace;" It is only through the blood of Jesus that we have received our redemption and forgiveness for our sins, according to the riches of His Grace.
When we sin, our conscience is aware of it, Jesus also knows of our sin and there is also one more person who knows of our sins i.e. the evil one. This is very important and we must always remember this. In the olden times, the greatest of all sins was adultery. The commandment of the olden day says in Exodus 20: 14 "Thou shalt not commit adultery." Now, if we have still sinned and committed adultery, what is the punishment for it? Let us read Deuteronomy 22: 22 "If a man be found lying with a woman married to an husband, then they shall both of them die, both the man that lay with the woman, and the woman: so shalt thou put away evil from Israel." The couple had to be stoned to death. This was a big punishment that men brought upon themselves. Whoever committed this sin, whether it was the priests' children or ordinary people, all had to face the same punishment. Let us read Leviticus 21: 9 "And the daughter of any priest, if she profane herself by playing the whore, she profaneth her father: she shall be burnt with fire." This grave punishment used to be practiced by the Israelites in the olden days. But, we see that there is a bigger punishment in eternity than even this, in Revelation 21: 8 "But the fearful, and unbelieving, and the abominable, and murderers, and whoremongers, and sorcerers, and idolaters, and all liars, shall have their part in the lake which burneth with fire and brimstone: which is the second death." But, we human beings, always think that nobody has watched us sin. We may have sinned any one of these sins and we must be careful for our God sees our sins and so does the evil one sees our sins.
Similarly, we see in the Holy Scriptures that people bring a woman caught in the act of adultery to Jesus. We know the punishment for adultery in the olden times. Yet this woman was brought alone and the man was left out, so this was not according to the commandment of law. Jesus sees this woman and senses that the people want Him to judge her. God knows about everyone, so we cannot hide from Him; though we think that no one has seen, nothing is hidden from Jesus' sight. Jesus says "those of you who have not sinned, stone this woman first". Hearing this, the people's conscience convicted them and all of them left the place one by one. Let us read John 8: 7 "So when they continued asking him, he lifted up himself, and said unto them, He that is without sin among you, let him first cast a stone at her." Our Jesus has not come to point out our sins in the open and He has not come to condemn us. But, since the people insisted and kept repeatedly asking Jesus, He was forced to respond "those of you who have not sinned, stone this woman first". Hence, Jesus kept his face focused on the ground and He did not even look up at them, because He knew all were guilty. Even today, our God is the same unchanging Jesus, He intercedes with His father for you and me saying "Father forgive them, for they know not what they do". Let us replace the word 'them' with 'our own name', and look to the Cross where Jesus was crucified; we will feel that it is 'Me' who Jesus is praying for to His Father God. Our conscience must speak to us, because our God is a merciful and graceful God, He is ready to deliver us from our sins even today. Let this not be another Good Friday that we are celebrating, let us come to <![if !vml]>
<![endif]>Him in truth and faith knowing that He will forgive our sins if we are ready to confess it even today. John 8: 9 says "And they which heard it, being convicted by their own conscience, went out one by one, beginning at the eldest, even unto the last: and Jesus was left alone, and the woman standing in the midst." Hearing the voice of Jesus, all the people left one by one, and only the adulteress woman was left behind with Him. We see how Jesus gives His judgment to the woman and says to her "Go away and sin no more". All our sins, big or small lie naked before God, but our conscience must be alive today to receive the grace of God so that we are redeemed of our sins.
Peter speaks in Acts 2: 37 "Now when they heard this, they were pricked in their heart, and said unto Peter and to the rest of the apostles, Men and brethren, what shall we do?" When Peter preached to the people about Jesus and when they heard the Word preached about how they had denied Jesus and crucified Him, their conscience was convicted immediately and they asked Peter "What should we do?" Like these people, our conscience too must speak to us today; we should also have this question "What should we do? How can we come out of this sin? What should we do to be delivered of our sins today?" God will wash us instantly with His blood, because our God's blood has power, it has wonder-working power. It is important for us to ask this question to ourselves today. We know that the wages of sin is death, yet Judas Iscariot did not ask this question "What should I do now that I have betrayed Jesus? How can I come out of this sin?" Rather, he went and threw the silver coins before the people who gave it to him and then went and committed suicide. Judas did not come with a repentant heart before Jesus Christ. Though the word says that when we sin, the wages of sin is death; yet, when we go to God with a repentant heart and with this question "What should I do? How can I come out of this sin? - Our God Jesus is prepared to deliver us out of our every sin, even today.
We see that every 'Word' written in the holy book was before Jesus Christ's birth, and it was fulfilled much later, on the Cross. Let us read what David wrote about Jesus Christ in Psalms 22: 15 "My strength is dried up like a potsherd; and my tongue cleaveth to my jaws; and thou hast brought me into the dust of death." Even before Jesus was born, David had written that Jesus would yearn for water and be thirsty. Let us read John 19: 28-29 "After this, Jesus knowing that all things were now accomplished, that the scripture might be fulfilled, saith, I thirst. Now there was set a vessel full of vinegar: and they filled a spunge with vinegar, and put it upon hyssop, and put it to his mouth."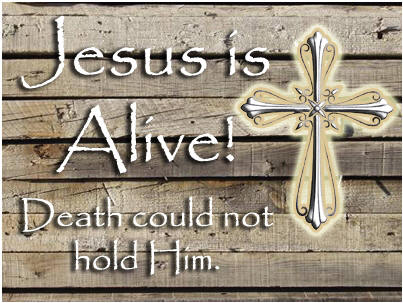 Our God suffered a great deal as a human being in his physical form on the Cross. Let us read Luke 12: 49-50 "I am come to send fire on the earth; and what will I, if it be already kindled? But I have a baptism to be baptized with; and how am I straitened till it be accomplished!" Jesus desired to send down His fire on the earth, but Jesus had to sacrifice His life and suffer in the garden of Gethsemane to kindle this fire. Luke 22: 44 "And being in an agony he prayed more earnestly: and his sweat was as it were great drops of blood falling down to the ground." Why did Jesus break His body so much in the garden of Gethsemane? For our sakes, so that He could kindle the fire on this earth. Jesus knew that there was a time and place to 'kindle this fire' i.e. at the garden of Gethsemane. Mathew 26: 36 "Then cometh Jesus with them unto a place called Gethsemane, and saith unto the disciples, Sit ye here, while I go and pray yonder." In the garden of Gethsemane, Jesus' sweat turned into droplets of blood. At that time, in that very painful and sorrowful situation, Jesus was arrested and dragged to different places i.e Annas house, from there He was bound and sent to Caiaphas' house, then to Herod's palace and lastly to Pilate's house. John 18: 13, 24, 28 "And led him away to Annas first; for he was father in law to Caiaphas, which was the high priest that same year." vs 24 "Now Annas had sent him bound unto Caiaphas the high priest." Vs 28 "Then led they Jesus from Caiaphas unto the hall of judgment: and it was early; and they themselves went not into the judgment hall, lest they should be defiled; but that they might eat the passover." Jesus was dragged from place to place, just like a robber with his hands bound; he was tossed from area to area. They also made Jesus wear joker's clothes and humiliated Him further and sent him once again from one place to another. Let us read Mark 15: 15, 20 "And so Pilate, willing to content the people, released Barabbas unto them, and delivered Jesus, when he had scourged him, to be crucified." Vs 20 "And when they had mocked him, they took off the purple from him, and put his own clothes on him, and led him out to crucify him." Now a judgment was passed against Jesus, to crucify Him. Jesus was readied with a huge heavy wooden cross on His shoulder and they made Him drag the heavy cross and walk to the place called Golgotha. John 19: 17 "And he bearing his cross went forth into a place called the place of a skull, which is called in the Hebrew Golgotha:" Jesus was completely humiliated and was totally weakened and drained off. He was too weak to carry the cross. Let us read from the scriptures in Mathew 27: 32 "And as they came out, they found a man of Cyrene, Simon by name: him they compelled to bear his cross." On the way they found a man from Cyrene, named Simon, they compelled him to carry the cross along with Jesus. Our Jesus bore it all for you and me, every humiliation, pain and sorrow.
In the Holy Scriptures, we know of many mighty men who were born before Jesus and who were also thirsty like Jesus: Judges 4: 18-19 "And Jael went out to meet Sisera, and said unto him, Turn in, my lord, turn in to me; fear not. And when he had turned in unto her into the tent, she covered him with a mantle. And he said unto her, Give me, I pray thee, a little water to drink; for I am thirsty. And she opened a bottle of milk, and gave him drink, and covered him." This man Sisera was a mighty man of valour and had defeated hundreds of people, but there was a time when he was tired and thirsty too. We also see the life of Samson, another valiant man, who with a jaw bone of a donkey killed thousands of people and he too was tired and thirsty once. Let us read the scripture in Judges 15: 18 "And he was sore athirst, and called on the LORD, and said, Thou hast given this great deliverance into the hand of thy servant: and now shall I die for thirst, and fall into the hand of the uncircumcised?" Thus, Jesus too was thirsty, it is imperative that in the physical form that He was, He must have been too tired and thirsty as He bore all the pain and sorrow for our sakes. But while Jesus was on the cross, no one came forward to quench His thirst.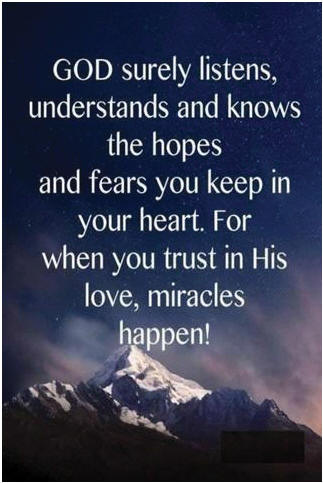 <![if !vml]>
<![endif]>Let us read Amos 5: 8 "Seek him that maketh the seven stars and Orion, and turneth the shadow of death into the morning, and maketh the day dark with night: that calleth for the waters of the sea, and poureth them out upon the face of the earth: The LORD is his name:" Imagine, if our God does not give us rain one year, there will be drought on this land. If He does not evaporate the waters of the sea and then pour down the rain on this earth, what would happen to us? We will all die. Our mighty God, who creates night and day and darkness and light was not thirsty at the cross of Calvary. But the people dipped a sponge in sour vinegar and fed Him this instead of water. Remember, all this happened so that every prophecy written in the Holy Scriptures about Jesus Christ must be fulfilled. Let us read Psalms 69: 21 "They gave me also gall for my meat; and in my thirst they gave me vinegar to drink." Mathew 27: 34 "They gave him vinegar to drink mingled with gall: and when he had tasted thereof, he would not drink." John says in John 19: 28 "After this, Jesus knowing that all things were now accomplished, that the scripture might be fulfilled, saith, I thirst." Jesus in the beginning said He was not thirsty, when the people gave him vinegar to drink. But here to fulfill every prophecy that was given for Him, Jesus said 'I thirst'. Every word written in the Holy Scriptures about Jesus, He fulfilled on the Cross, for you and me. A God of such great authority - why did He have to suffer on the Cross? Why did His Father God send Him to this earth to suffer? He suffered only because He loved us very much. We too did not love God until He loved us first! Here we have seen that our righteous God suffered all pain and sorrow for our sakes, so that we are made free, so that we are delivered from darkness into light, so that we get victory from the evil one. Today, we can boast to the evil one that "My God has loved me and thus defeated you on the cross". Through the Word of God, we can know how much our God has loved us.
At the end, Jesus Christ was prepared to even drink sour vinegar for our sakes. Let us read 1 Peter 2: 24 "Who his own self bare our sins in his own body on the tree, that we, being dead to sins, should live unto righteousness: by whose stripes ye were healed." Mathew 8: 17 "That it might be fulfilled which was spoken by Esaias the prophet, saying, Himself took our infirmities, and bare our sicknesses." Our every pain and sorrow, suffering and humiliation Jesus has already taken on the Cross. We have also read in Isaiah 53: 4-5 "Surely he hath borne our griefs, and carried our sorrows: yet we did esteem him stricken, smitten of God, and afflicted. But he was wounded for our transgressions, he was bruised for our iniquities: the chastisement of our peace was upon him; and with his stripes we are healed." In every human life there will be pain and sorrow, but remember Jesus has overcome this world. Hebrew 2: 14-15 "Forasmuch then as the children are partakers of flesh and blood, he also himself likewise took part of the same; that through death he might destroy him that had the power of death, that is, the devil; And deliver them who through fear of death were all their lifetime subject to bondage." Why did Jesus bear all this sorrow and pain in human form? Because we as human beings, must remember that Jesus has already defeated the evil one at the cross of Calvary and put an end to all our fears in life. In the end, by saying "I thirst", Jesus took away all the pain and sorrow from our lives.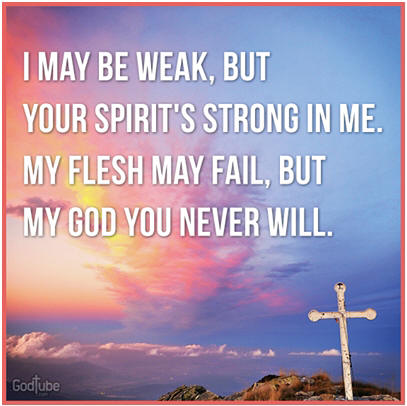 Mathew 5: 17 "Think not that I am come to destroy the law, or the prophets: I am not come to destroy, but to fulfill." Yes, Jesus has come to fulfill every prophecy in the Holy Scriptures and in his human form Jesus has gained victory from our illness, sickness, bondage, pain.
<![if !vml]>
<![endif]>Today, our God has not orphaned us; rather He has given us 'Hope' through His Love for us. We have 'hope and truth' in Jesus Christ through the Word. We can believe Him through the Word. I have the same love for God and Belief in Him as I had when I came to this ministry on the 1st day. Do you'll have the same love and belief in God? Every pain and sorrow and loneliness, happiness and victory - in all of these I have kept God in the first place in my life. Jesus' love in our lives will manifest in different ways, this is the truth that we must understand. Today must not be just another Good Friday. Yes, we must believe that Jesus Christ is pleading to His Father God 'for my sake and for my sins'. Jesus is interceding with His Father to deliver me from my sins and pain. He wants to end the darkness in my life and bring me to light. With our heart we need to seal this relationship between God and us. This Good Friday is really 'Good', God wishes that no one continues in darkness but come into the light. He wishes us to live happily. In different ways, the sins of this world get into our lives and corrupt us. But let us reminiscence the Word in Luke 23: 34 "Then said Jesus, Father, forgive them; for they know not what they do. And they parted his raiment, and cast lots." Our God is merciful, graceful and there is no sin that can't be washed and cleansed by His blood. He is pleading today, to bring our case to Him; He will resolve it for us. No man can bring happiness into our lives; no man can deliver us from our pain, sorrow and sins. It is only Jesus Christ who can deliver us and make us free even today. No law can give us freedom, but Jesus can give us freedom in the truest sense of the Word.
We have seen in the Holy Scriptures, that many people's lives had bitterness eg. Hannah, Hezekiah: in different ways there was bitterness in their lives. But, they all went to God for their healing. Hannah and her husband Elkanah loved each other very much, but this love could not bring happiness into Hannah's life. She finally accepted that only God can deliver her. She comes before God with a contrite heart and cries till she is completely drained off. The scriptures say that "After that day, Hannah never cried in her life". The love of this world is false; we can never interchange the love of God with the love this world offers us. We can get nothing from this world. Hezekiah was a King, there was nothing lacking in his life. Once he was inflicted with a gland in his body, it was very painful and no medicine could heal him. Prophet Ezekiel told him "Your end is near, be prepared". But Hezekiah cried out to the Lord God and the same God heard his prayers and extended his life for 15 more years. Yes, today our God is interceding and praying to Father God for us "Father forgive them, for they know not what they do". Our God suffered on the cross for six hours, all the six hours He prayed the same prayer for you and me. Can there be a greater love than this in our lives? The sacrifice and humiliation of Jesus Christ for our sakes cannot be compared to anything else in this world. All this Jesus did so that we may live a respected life on this earth.
We see in Prophet Jeremiah's life too there was great bitterness. He preached the Word of God and corrected the Israelites, so that they would separate their lives from sins. However the Israelites hated him and were annoyed with him; let us read Lamentations 3: 15 "He hath filled me with bitterness, he hath made me drunken with wormwood." Jeremiah here speaks with great sorrow. We know that it was 'jealousy' that crucified Jesus. Let us read Luke 23: 5 "And they were the more fierce, saying, He stirreth up the people, teaching throughout all Jewry, beginning from Galilee to this place." Why were the people and evil one jealous of Jesus? Because He preached and taught the Word of God and truth, thus they thought that Jesus instigated the people. Hence, the people crucified Jesus and released the robber Barabbas. Jesus said in Acts 1: 8 "But ye shall receive power, after that the Holy Ghost is come upon you: and ye shall be witnesses unto me both in Jerusalem, and in all Judaea, and in Samaria, and unto the uttermost part of the earth." In Mathew 10: 16-28 Jesus had already warned us to beware of people. Jesus fulfilled every prophecy and promise given by Him for our sakes.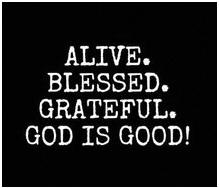 When the Israelites were brought out of bondage, God delivered them from the hands of the Egyptians. God provided them a deliverer in the form of Moses; God took care of all their needs in the wilderness. He was a pillar of cloud by day and pillar of fire by night. He fed them manna so that they could be strong to face the grave challenges ahead. Once the Israelites were also very thirsty, they could not find water to drink and they started murmuring against Moses and Aaron. Moses bowed down to God and prayed for water for his people. Let us read Exodus 15: 23-26 "And when they came to Marah, they could not drink of the waters of Marah, for they were bitter: therefore the name of it was called Marah. And the people murmured against Moses, saying, What shall we drink? And he cried unto the LORD; and the LORD shewed him a tree, which when he had cast into the waters, the waters were made sweet: there he made for them a statute and an ordinance, and there he proved them, And said, If thou wilt diligently hearken to the voice of the LORD thy God, and wilt do that which is right in his sight, and wilt give ear to his commandments, and keep all his statutes, I will put none of these diseases upon thee, which I have brought upon the Egyptians: for I am the LORD that healeth thee." The Lord God removed the bitterness from the water and gave them sweet water to drink. He is the same God who also gave them a commandment to adhere to. He said "If you diligently heed to my commandments and keep all my statutes, I will put none of the diseases upon you which I had brought upon the Egyptians… For I am the God who heals you". But not once did the Israelites have a heart of gratitude towards God; they never thanked God for His great doings in their life. Let us read Deuteronomy 2: 7 "For the LORD thy God hath blessed thee in all the works of thy hand: he knoweth thy walking through this great wilderness: these forty years the LORD thy God hath been with thee; thou hast lacked nothing." God continually blessed the works of the Israelites but in turn they never thanked God for it. Numbers 20: 1-12. It is the murmurings and groaning of the Israelites and their thankless heart because of which they all perished in the wilderness before reaching the Promised Land. God told Moses in vs. 12 "And the LORD spake unto Moses and Aaron, Because ye believed me not, to sanctify me in the eyes of the children of Israel, therefore ye shall not bring this congregation into the land which I have given them." We know how many people reached the promised land of Canaan - only Caleb and Joshua. Aaron died earlier and Moses died towards the end of the journey. We know that Prophet Elijah and Moses were there in heaven to receive Jesus Christ when He ascended into Heaven. We can read this in Mathew 17. But because of the disbelief of the Israelites, God cursed them and told Moses none of this congregation will reach the Promised Land. This is a warning for us today, since we are God's chosen congregation; if any of us have disbelief and distrust in God, we must be careful and read Numbers 20: 12 "And the LORD spake unto Moses and Aaron, Because ye believed me not, to sanctify me in the eyes of the children of Israel, therefore ye shall not bring this congregation into the land which I have given them."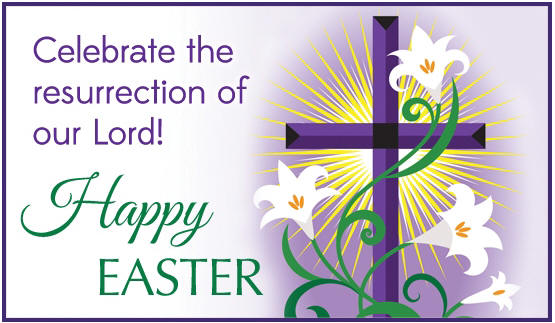 We may attend church regularly and numerous Good Friday and Easter services, but if our disbelief <![if !vml]>
<![endif]>continues and we remain unchanged because of our disbelief, one day God will tell us "I don't know you". Imagine how painful that day would be in our lives? We must not continue in our sins, but rather confess them to God and get remission from our sins. Today, God has given us one more opportunity to give our sins in His hands and confess them to Him. Let us read once again the verse from Luke 23: 34 "Then said Jesus, Father, forgive them; for they know not what they do. And they parted his raiment, and cast lots." Replace the word 'them' with our name and surely Lord God will work wonders in our life today.
May this message bring blessings in each of our lives! Happy Easter!!
Pastor Saroja M
* * * * * * * * * * * * * * * * * * * * * * * * * * * * * * * * * * * * * * * * * * * * *
Rose of Sharon Old Age home
We at the Rose of Sharon old age home greet all our dear readers in the most Holy and matchless name of our Lord and Saviour Jesus of Nazareth.
In this month's edition, I would like to introduce you to our latest entrant to the home, granny Delia Gamree. Granny Delia was brought to the home on 31st January 2014. She is 82 years old, a Goan and a resident of Borivali.
Granny Delia has 9 children, 5 boys and 4 girls. She undoubtedly has a big family with 18 grandchildren in all, a few who are already married. Every visiting day, we get to see a lot of new faces from granny's family. She is always surrounded by all her children and grandchildren on visiting days.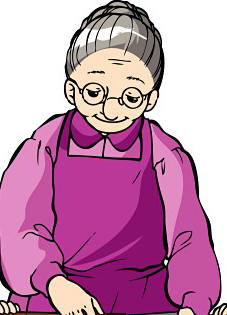 Granny Delia, by the grace of God is pink in health and has no diabetes, blood pressure or any other sickness as such. She is only on calcium and vitamin medication. Though she is able to walk independently by holding onto things around her, we ensure that she does not walk alone and that there is somebody with her at all times to take care of her.
Granny Delia is a very jovial person by nature and loves to laugh a lot. She always introduces herself by saying, "Hi my name is Delia Gamree, named after the Dahlia flower." She likes to talk and ensures that she has a say in most of the conversations that happen within the home. She has very sharp ears and even if we talk very softly, she will interrupt in between and give her opinion.
Delia granny is not fussy about food at all and eats all that is given to her. She has a sweet tooth and loves to eat sweets. She has a box of chocolates that her children ensure is always full for her. But her most favorite sweet is Mysore Paak and someone or the other from the family will get Mysore Paak for her when they visit her.
Granny Delia also diligently sits for the prayer time every evening and will carefully listen to all the songs that are sung and listen to the Word of God that is read.
We thank the Lord for bringing this granny to the home who is full of life and zest even at this age and we pray that our dear Lord Jesus gives her many more happy years with peace and contentment even as she stays with us in the Rose of Sharon old age home.
Thank you Jesus, Praise the Lord.
** Bro. Moses George
* * * * * * * * * * * * * * * * * * * * * * * * * * * * * * * * * * * * * * * * * * * * *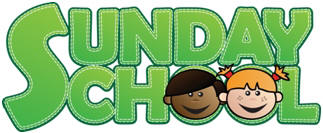 It's Summer Vacation for the kids again!!!
The long hours of studying and the stressful days of exams are over and it is time for lots of fun! The kids are enjoying their summer vacations – playing and frolicking around!
Sunday school continued this month and the children will have the Sunday school vacations soon. In Sunday school the children are relaxed and are enjoying their Sundays with singing and praising. This month they continue studying the book of Judges.
They are learning about Gideon- the mighty man of valourthat God chose to save Israel from the hands of the Midianites.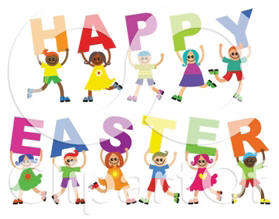 God commanded Gideon to throw down the altar of Baal from his father's house... he obeyed God and did so. The children also learnt about the many wonderful signs that God so kindly showed him to encourage him– like the fleece of wool with dew or choosing his army of three hundred men by the way they lapped up the water. The children learnt through this story of Gideon... the kindness and faithfulness of the Lord our God, once we are committed to following him and when we call on His name.
Easter is a good time for us to be reassured that God is indeed faithful and loving to us ... He sent His only begotten son Jesus Christ to die on the cross for our sins, so that we sinners might be saved.
What a wonderful Father we have in Heaven who has been faithful from generation to generation!
Happy Easter and Praise the Lord!
* * * * * * * * * * * * * * * * * * * * * * * * * * * * * * * * * * * * * * * * * * * * *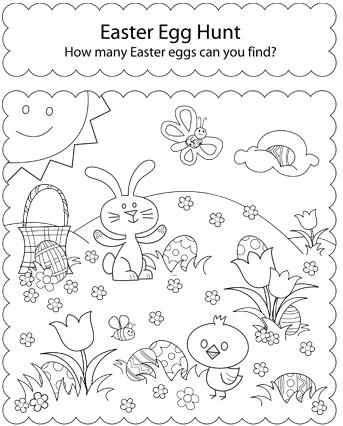 * * * * * * * * * * * * * * * * * * * * * * * * * * * * * * * * * * * * * * * * * * * * *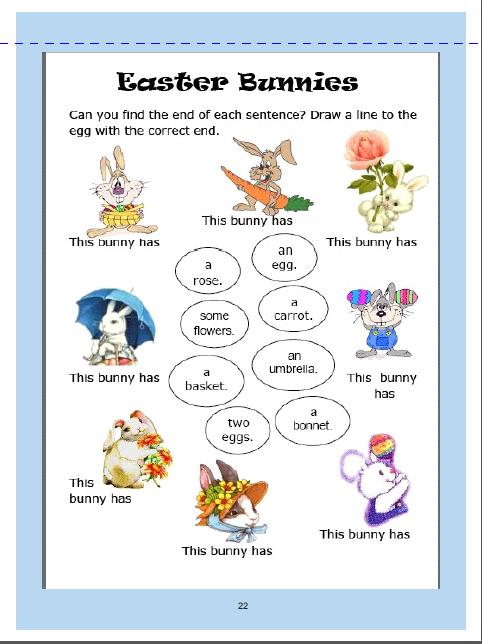 * * * * * * * * * * * * * * * * * * * * * * * * * * * * * * * * * * * * * * * * * * * * *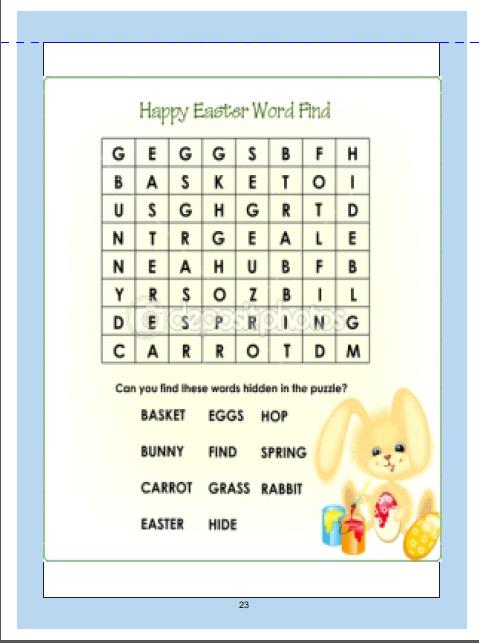 * * * * * * * * * * * * * * * * * * * * * * * * * * * * * * * * * * * * * * * * * * * * *

* * * * * * * * * * * * * * * * * * * * * * * * * * * * * * * * * * * * * * * * * * * * *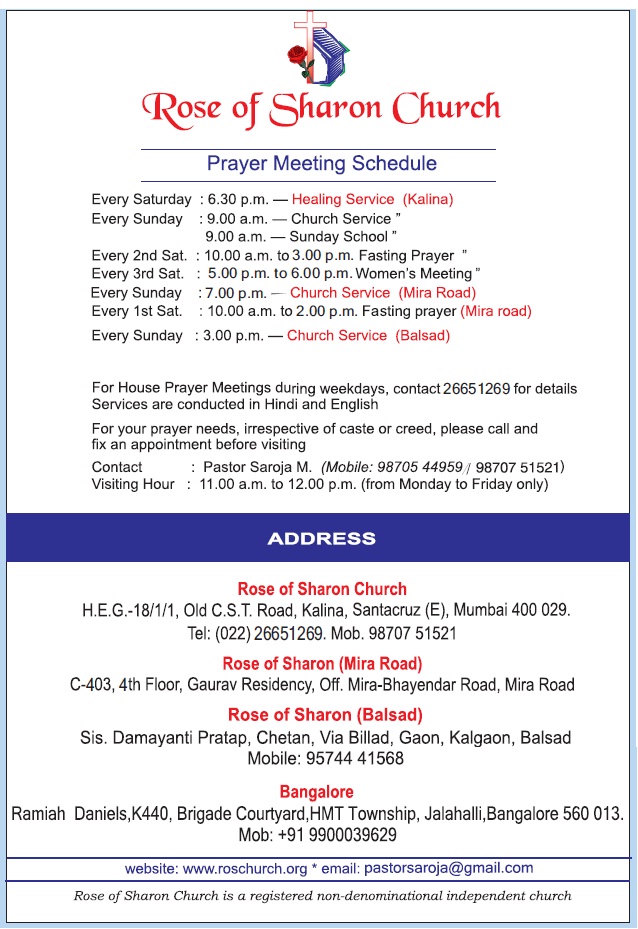 * * * * * * * * * * * * * * * * * * * * * * * * * * * * * * * * * * * * * * * * * * * * *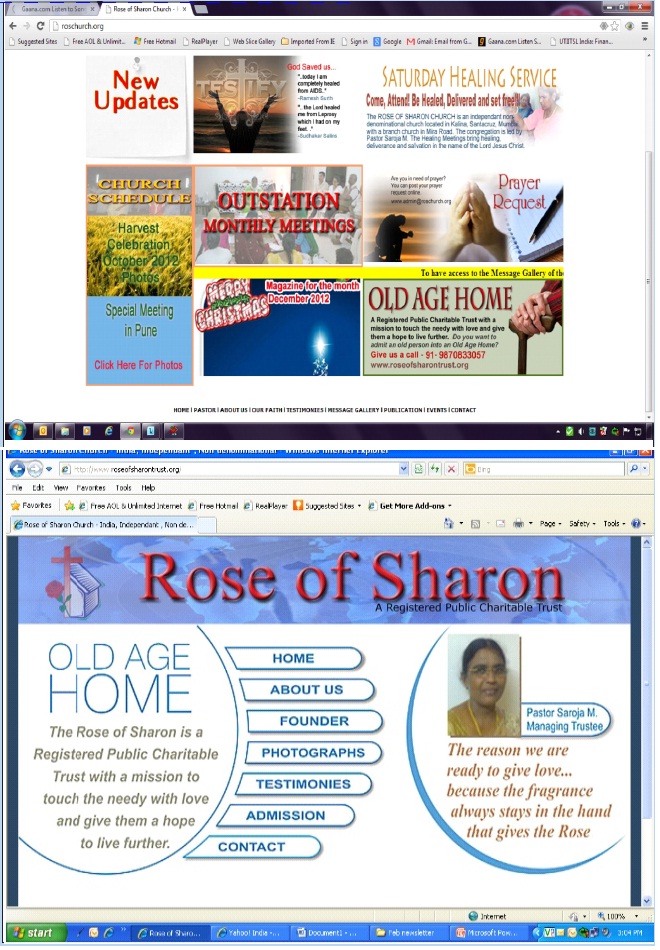 * * * * * * * * * * * * * * * * * * * * * * * * * * * * * * * * * * * * * * * * * * * * *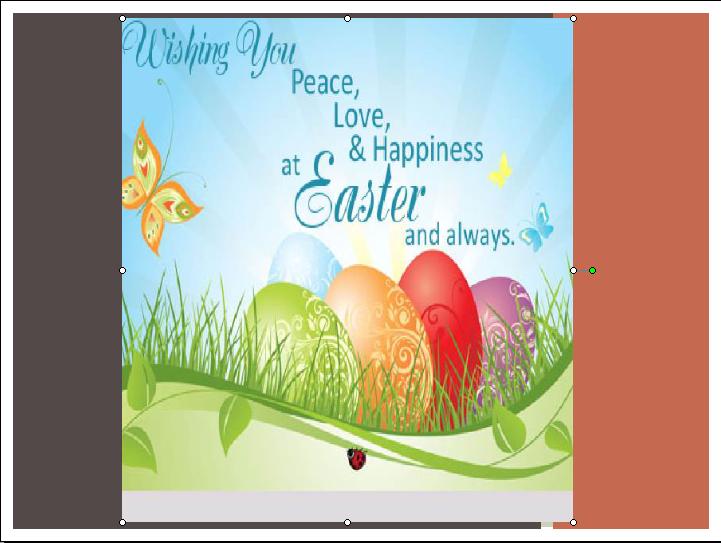 * * * * * * * * * * * * * * * * * * * * * * * * * * * * * * * * * * * * * * * * * * * * *