"Click here for Hindi Version"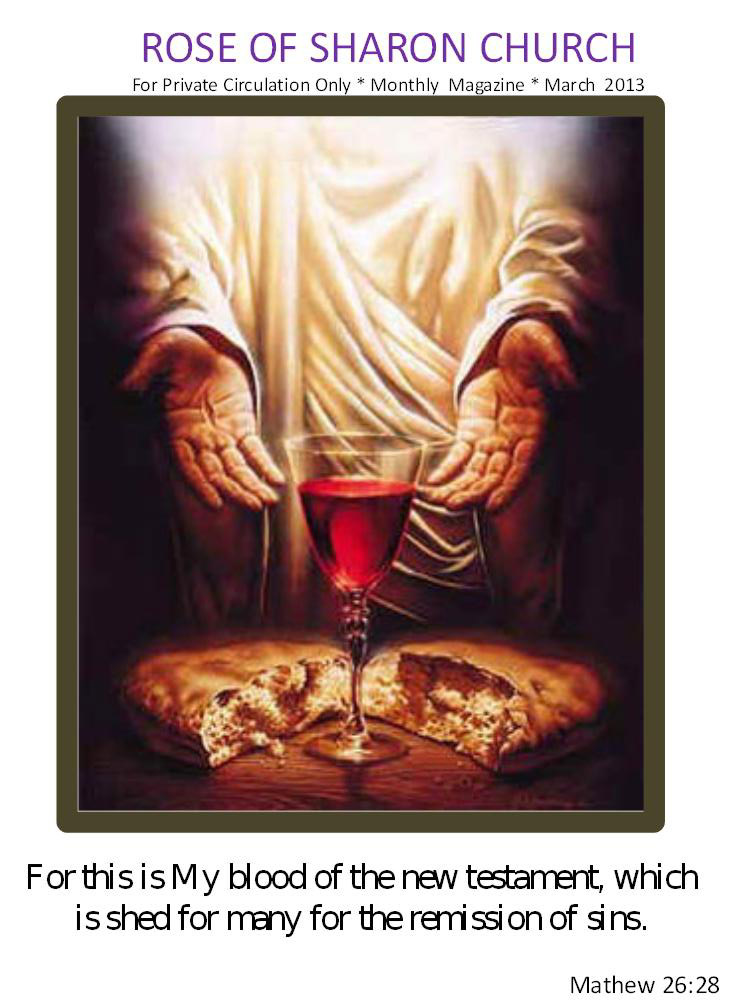 Editor's Note - Pastor Saroja
Testimonies
Heavy Load
Arise, call upon thy God
Hello Kitty!
Prayer
Birthdays
Wedding bells
Baptism
Rose Of Sharon - Kalina, Mumbai
Sunday School Bhilad
ROS Old Age Home-Mira Road, Mumbai
Back Page




* * * * * * * * * * * * * * * * * * * * * * * * * * * * * * * * * * * * * * * * * * * * *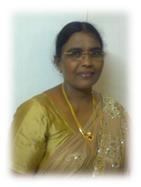 Editor's Note

My beloved people, I greet you all in the name of my Saviour Jesus Christ. As we all meditate on the sufferings of Jesus Christ this month, let us also rejoice in the victory He gave us on the cross of CalvaMy beloved people, I greet you all in the name of my Saviour Jesus Christ. As we all meditate on the sufferings of Jesus Christ this month, let us also rejoice in the victory He gave us on the cross of Calvary. The Lord likes to bless us always. He is the God who loves us.

The Lord likes to bless us always. He is the God who loves us.

Nevertheless, the Lord thy God would not hearken unto Balaam, but the Lord thy God turned the curse into a blessing unto thee, because the Lord thy God loved thee.

God cursed this earth because of Adam and Eve. Genesis 3:17, 18, "And unto Adam he said, Because thou hast hearkened unto the voice of thy wife, and hast eaten of the tree, of which I commanded thee, saying, Thou shalt not eat of it: cursed is the ground for thy sake; in sorrow shalt thou eat of it all the days of thy life; Thorns also and thistles shall it bring forth to thee; and thou shalt eat the herb of the field;"

This is the first curse given to the earth. Lord did not create the thorns and thistles but made beautiful fruitful trees. The second creation of God was the thorns and thistles as a sign of the curse.

In the scriptures, we read about many thorns and thistles. The Lord warned Israel not to keep relations with the Gentiles; not to follow their customs and not to worship their gods. Numbers 33:55 "But if ye will not drive out the inhabitants of the land from before you; then it shall come to pass, that those which ye let remain of them shall be pricks in your eyes, and thorns in your sides, and shall vex you in the land wherein ye dwell."

Again the Lord warned the Israelites in Joshua 23:13 "Know for a certainty that the LORD your God will no more drive out any of these nations from before you; but they shall be snares and traps unto you, and scourges in your sides, and thorns in your eyes, until ye perish from off this good land which the LORD your God hath given you."

In many ways the Israelites and children of God were under the curse. Jesus saw that and He had compassion on them. He decided to take the curse on Himself. For this reason He came to earth, so all the curse came upon Him. Isaiah 53:2 "For he shall grow up before him as a tender plant, and as a root out of a dry ground: he hath no form nor comeliness; and when we shall see him, there is no beauty that we should desire him"

Why did Jesus have to take the crown of thorns? In Roman history no-one had worn the crown of thorns and been crucified. The thieves hung along with Jesus also did not have the crown of thorns.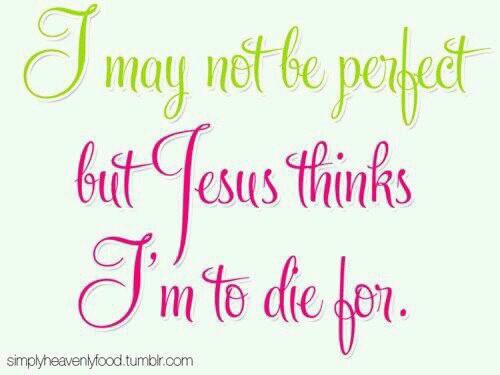 About Jesus the Bible says in Mark 15 : 17-19 And they clothed him with purple, and platted a crown of thorns, and put it about his head, And began to salute him, Hail, King of the Jews! And they smote him on the head with a reed, and did spit upon him, and bowing their knees worshipped him.""

My beloved children always remember the precious words in Deuteronomy 23:5.

Come out from the curse! Zachaeus looked at the Lord and said. Luke 19:8"And Zacchaeus stood, and said unto the Lord; Behold, Lord, the half of my goods I give to the poor; and if I have taken anything from any man by false accusation, I restore him fourfold."

In this world all have sinned and come short of the glory of God.

Who is our God? Our God is the one who turns our curse to blessings, Nehemiah 13:2 "Because they met not the children of Israel with bread and with water, but hired Balaam against them, that he should curse them: howbeit our God turned the curse into a blessing."

The Bible says in Revelation 22:3 "And there shall be no more curse: but the throne of God and of the Lamb shall be in it; and his servants shall serve him:"

Beloved children, Jesus of Nazareth has taken away all our curses. So rejoice!
Pastor Saroja M

* * * * * * * * * * * * * * * * * * * * * * * * * * * * * * * * * * * * * * * * * * * * * * * *



Praise the Lord. In the month of October, I was suffering from fever. I went to the doctor for a normal checkup. The doctor advised me to do a urine test & in the test they found blood in the urine. The test was done twice and the result was the same. Doctor told me to do a laparoscopy and sonography where through this test they will check inside the stomach to see if there is any infection. On Saturday, I told this matter to Pastor Saroja and asked her to pray and she assured me of her prayers. By Lords grace the laparoscopy report came normal. I give all glory to Lord Jesus that there is no sickness in my body and I also thank Pastor Saroja for her fervent prayers.

** Sis. Arikmary Richardson, Goregaon.

Praise The Lord. For the last 2 months, I was feeling very weak and tired. I went to the doctor and after checkup he said I have high diabetes. I told this matter to Pastor Saroja and she prayed over me. After 2 weeks again when I got myself checked my blood sugar levels were normal. I thank the Lord for healing me and thank Pastor Saroja for her sincere prayers for me.

** Bro. Pratap Babu Rathod, Kalgaon.

Praise the Lord. On 17th December, I was suffering from loose motions and vomiting. I could not sleep for the whole night. Then early in the morning my husband called up Pastor Saroja and told her the matter. She prayed for me and after prayers, immediately I got healed. I give all glory to Lord Jesus for healing me and I also thank Pastor Saroja for her prayers.

** Sis. Sushilla Pilley, Jogeshwari.

Praise the Lord. I am the neighbour of Hardik Patel. I am a painter by profession and I got a contract to paint at a factory site area which is inside the jungle. At midnight I went to the toilet and I heard someone making bangle sounds with two hands. When I turned and saw who it was, it was evil. As I took the bamboo stick in my hand it automatically broke into two pieces; my leg got twisted and I got a high fever. My friends took me to the hospital. They made me lie down on an ice slab and medication was given; the bill came up to Rs.15, 000/-, but it was of no use. When I returned home the fever did not reduce. Renuka aunty gave me the prayer oil to apply on my whole body and she told me about The Rose of Sharon Church where everything gets alright and there is a Pastor who prays for all. Then I came to Church and Pastor Saroja prayed over me which relieved me a lot. From that day onwards I got better and now I am completely fine without any medicines. I thank and give Glory to Lord Jesus who healed me and I also thank Pastor Saroja who prays for all.

** Bro. Ajay Singh, Virar

Praise the Lord. In the month of June, I was admitted in the hospital due to my spine problem for 15 to 20 days. A lot of treatment was done on me but it was of no use. I was subsequently discharged from the hospital and was completely on bed-rest for a month. I decided to come to church to be prayed for, and somehow on Saturday, I reached church in Kalina for prayers. After prayer service, Pastor Saroja prayed for me and advised me to apply prayer oil. On doing so, I immediately got relief on my body and now I can walk to anywhere I want. All this happened without any medication - only with prayers and prayer oil. I give praise to Lord Jesus for healing me. I also thank Pastor Saroja for her fervent prayers.

** Sis. Renuka Patel, Virar.

Praise the Lord. I was having a pain in my right shoulder. It was very painful and I could not lift up my hand properly. Then I applied the prayer oil continuously for 2 days and after applying the prayer oil I was healed completely. Now there is no pain at all. I would like to thank our Lord Almighty for healing me through the prayer oil and also want to thank our Pastor Saroja for praying for me and my family whenever we need it.

** Sis. Renita Arikswamy, Jogeshwari.

Praise the Lord. My son Darryl is 16 years old. For many days he had stomach pain and vomiting. We took him to the Doctor for a check-up. The doctor said he has a swelling in his stomach and told us to take a urine test. After check-up the Doctor detected that he had Jaundice. He was given medication and after 10 days we went to the Doctor again for check-up. After check up, the reports showed that he was free from Jaundice but he still had the stomach pain. The Doctor now suggested we undergo a sonography test for Darryl. The sonography showed he had hernia and that we had to operate immediately; there would be an expense of nearly Rs. 30,000/- to Rs. 40,000/-. We did not have that much money and we were worried. We attended the Saturday healing service and told Pastor Saroja about all these problems. She prayed very earnestly for all our prayer requests. The operation was scheduled and I had only Rs. 15,000/- with me and the hospital authorities said that without paying the whole amount the operation would not happen. But by Gods grace the operation was done and was successful. Also, the money which I paid was returned back to me! I therefore thank our Lord Jesus Christ and Pastor Saroja through whose prayers this was made possible. Thank you Jesus!

** Bro. Joseph Arikswamy. Goregoan.


* * * * * * * * * * * * * * * * * * * * * * * * * * * * * * * * * * * * * * * * * * * * *
Heavy Load
A wagoner was once driving a heavy load along a muddy way. At last, he came to a part of the road where the wheels sank half-way into the mire, and the more the horses pulled, the deeper sank the wheels.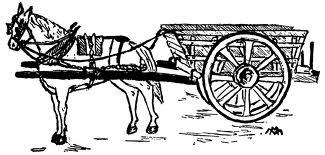 So, the wagoner threw down his whip, and knelt down and prayed "O Lord, help me in my hour of distress," he pleaded. But God appeared to him, and said. "Dont sprawl there. Get up and put your shoulder to the wheel." God helps those who help themselves.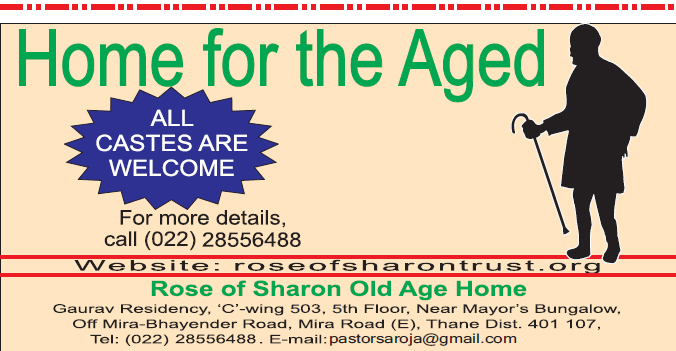 * * * * * * * * * * * * * * * * * * * * * * * * * * * * * * * * * * * * * * * * * * * * *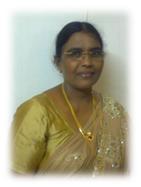 Arise, call upon thy God
Jonah 1:6 - "So the shipmaster came to him, and said unto him, What meanest thou, O sleeper? arise, call upon thy God, if so be that God will think upon us, that we perish not." How many children know the story of Jonah, who was he and where was he travelling? In fact all the children as well as adults know the story of Jonah. Jonah was a prophet and he was supposed to have been praying, but he was found sleeping when the storm arose in the deep sea. Perhaps he was unhappy, ill or disturbed about something. But when the captain of the ship came to Jonah, he found him sleeping; hence he wakes him up and requests him for prayers, because the captain is sure that God will hear prayers and calm the stormy sea so that the ship would not sink.

In a similar manner, how many of us are sleeping today? It may be for many reasons that we are asleep; we may be either sick, sorrowful, dejected or else our faith must be shaken. For whatever reasons, we could be sleeping. Today, look at the gentiles around us, they do not feel ashamed to flaunt their religion; they either put some ash sign on their forehead or something is hanging round their neck and hand. See how some religions wake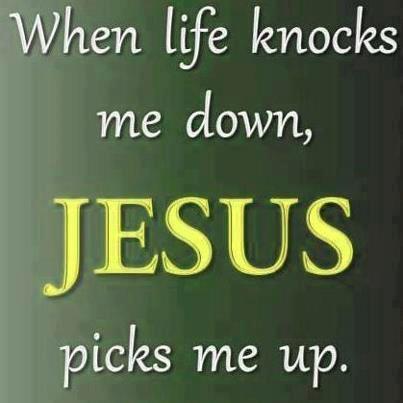 their people up early in the morning by their bell chiming and ask them to get up and pray. These gentiles feel shy of nothing. But we Christians spend more time in other things and even wake up late on Sundays; we dont even want to attend church and hear Gods word. Reverence for our LORD and His mighty works is diminishing. Jesus said in Mathew 5 vs 20. "For I say to you, that unless your righteousness exceeds the righteousness of the scribes and Pharisees, you will by no means enter the kingdom of heaven". Who are these Scribes and Pharisees? They are the ones who always tested Jesus, they challenged Him and the works He did and in the end crucified Jesus. They did not believe that Jesus was the son of God, but treated Him as a carpenters son. In Mathew 16: 1 "Then the Pharisees and Sadducees came and testing Him asked that He would show them a sign from heaven" They did not believe that Jesus Christ would die for our sins and rise again and would live forever, guiding us through His Spirit. Hence, our love for God should be above the love and belief of a Pharisee and a Sadducee; only then our righteousness will be above theirs.

II Corinthians 11:26-28 says "In journeying often, in perils of waters, in perils of robbers, in perils by mine own countrymen, in perils by the heathen, in perils in the city, in perils in the wilderness, in perils in the sea, in perils among false brethren. In weariness and painfulness, in watching often, in hunger and thirst, in fasting often, in cold and nakedness. Beside those things that are without, that which cometh upon me daily, the care of all the churches." Apostle Paul says when he journeyed to different countries and cities, he met up with different kinds of people, and he experienced sufferings and pain, but did not become slack in praying to the Lord. In fact, every sorrow and pain brought him closer to the Lord and he cared for the people of all churches. Unlike Paul, Jonah on the other hand, who should have been praying all the time, was found sleeping in time of trouble. Let not our lives be like Jonah. As Christians, we must be careful, in what ever situation we are, our prayer life must be strong, we must always keep God close to us and this is possible through prayer we talk to Him and He replies to our every petition. The path of Christians is very narrow, and Jesus Christ also repeatedly said, if they laughed and mocked at me they will not spare you. But the great assurance of Christ is Be of good cheer, I have overcome the world.

Today, Once again the Lord is waking us up from slumber. Read II Corinthians 11:26-28 once again. We may be asleep in different ways, and difficult situations, but every situation of ours is known to God, nothing is hidden from Him. Acts 20:31 says "31Therefore watch, and remember, that by the space of three years I ceased not to warn every one night and day with tears". We must never be slack in our prayer life, we must always be watchful and prayerful lest evil come and play his dirty tricks in our life. Just as our God neither slumbers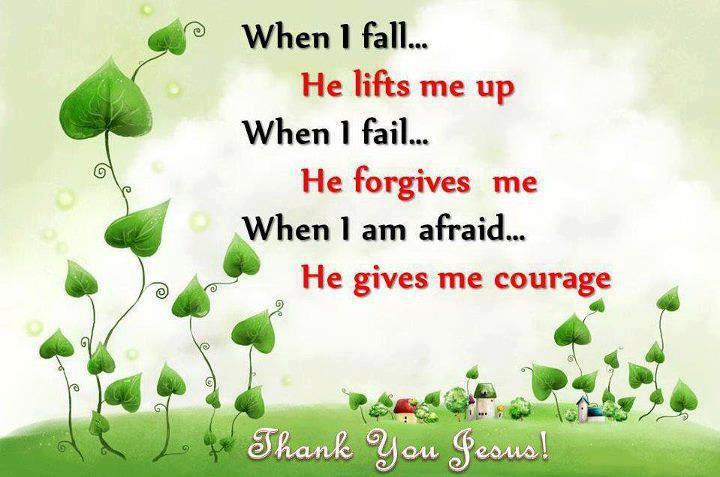 nor sleep, even the evil never sleeps but is a prowling lion, he waits to pounce over us and when we are weak we become easy prey for him. Mark 1:35 says "And in the morning, rising up a great while before day, he went out, and departed into a solitary place, and there prayed". Jesus always used to pray just at dawn, when it is still dark. Yes, darkness in our lives brings all kinds of sin thought and wicked plans. It is when in darkness, all the evil thoughts splash our mind. We must therefore be watchful during night, the moment the evil thoughts come; we must get down on our knees and pray for Lords fellowship at that moment. It is when we are alone that evil sows the seeds of unbelief, so if God is with us no evil work can be fulfilled in our lives. Just as in academics, we complete school then go to University to upgrade ourselves, in the same way, we must constantly upgrade our relationship with our Lord, and we must work more and more for His glory and see how we can be used for works of His Kingdom.

Matthew 13: 25-30 says "But while men slept, his enemy came and sowed tares among the wheat, and went his way. But when the blade was sprung up, and brought forth fruit, then appeared the tares also. So the servants of the householder came and said unto him, Sir, didst not thou sow good seed in thy field? from whence then hath it tares? He said unto them, An enemy hath done this. The servants said unto him, Wilt thou then that we go and gather them up? But he said, Nay; lest while ye gather up the tares, ye root up also the wheat with them. Let both grow together until the harvest: and in the time of harvest I will say to the reapers, Gather ye together first the tares, and bind them in bundles to burn them: but gather the wheat into my barn. We must never let Satan sow his seeds of unbelief in our life. He is just waiting to weaken our faith by showing us the beautiful life he has planned for us but if we choose his rosy path, it is short lived and we will only end up in hell fire. Hence, we must never be alone, we must always call unto our Lord in every situation of our life and let God steer our life, let Him be the master of our boat. Then He will calm all the storms, uncertainty and unbelief, and strengthen us with His Love and protection.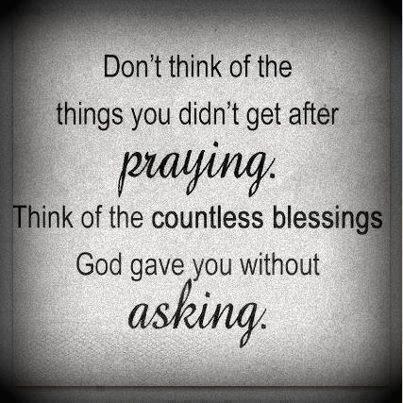 Ps 77:2 "In the day of my trouble I sought the Lord: my sore ran in the night, and ceased not: my soul refused to be comforted". Ps 22:2 "O my God, I cry in the day time, but thou hearest not; and in the night season, and am not silent." As David says in times of trouble, he seeks only the Lord, because the Lord is his comforter. In every trial and tribulation, whether day or night, David cried out to the Lord and the Lord heard him an pulled him out of every trouble. So have faith in God, He is our only help in times of trouble. Sometimes after a tiring day, we find it difficult to sit up late at night; whatever we may try to do, still sleep engulfs us. At that time, we need the strength from God, His Spirit alone can strengthen us and take our every weakness (sleepiness) from us and give us alertness to stay awake.

Mark 14: 34-38 says "And saith unto them, My soul is exceeding sorrowful unto death: tarry ye here, and watch. And he went forward a little, and fell on the ground, and prayed that, if it were possible, the hour might pass from him. And he said, Abba, Father, all things are possible unto thee; take away this cup from me: nevertheless not what I will, but what thou wilt. And he cometh, and findeth them sleeping, and saith unto Peter, Simon, sleepest thou? couldest not thou watch one hour? watch ye and pray, lest ye enter into temptation. The spirit truly is ready, but the flesh is weak. Even Jesus Christ, in the garden of Gethsemane, cried out to His Father, in pain and sorrow and Jesus was immediately comforted and strengthened by Him. But when Jesus came to His disciples, he found them asleep; sleep overtook all His disciples and thus the evil plan got strengthened. Physically our body is weak, but when the Holy Spirit strengthens us we become strong to face all types of challenges. We must never let our body become weak and we must always derive our strength from the Holy Spirit.

Acts 12: 6-7 says "And when Herod would have brought him forth, the same night Peter was sleeping between two soldiers, bound with two chains: and the keepers before the door kept the prison. And, behold, the angel of the Lord came upon him, and a light shined in the prison: and he smote Peter on the side, and raised him up, saying, Arise up quickly. And his chains fell off from his hand". When we read the entire chapter, we see how t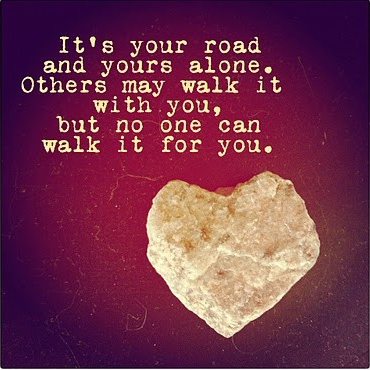 he congregation prayed for Peter, when he was arrested and put in the prison. It was the prayers of His people, that God heard; and sent an angel to deliver him. This is the power of prayer! This is the same power that even the captain of the ship that Jonah travelled in realized, and hence he woke up Jonah and asked him to pray to His God, when the rough storms hit the sea, and they were all scared of sinking.
I Corinthians 16:13 says "Watch ye, stand fast in the faith, quit you like men, be strong". This verse says - Watch, be stead fast in faith and be strong. We must follow these three steps religiously and we will have victory in every trial of ours. We must never be shaken. Joshua 9: 4-6 says "They did work wilily, and went and made as if they had been ambassadors, and took old sacks upon their asses, and wine bottles, old, and rent, and bound up; And old shoes and clouted upon their feet, and old garments upon them; and all the bread of their provision was dry and mouldy. And they went to Joshua unto the camp at Gilgal, and said unto him, and to the men of Israel, We be come from a far country: now therefore make ye a league with us." In these verses we see, how the Gibeonites tricked Joshua to believe what they were saying was the truth and thus cheated him. Joshua got tricked because the spirit of God was not with him. Because of this mistake, the promise of God could not be fulfilled in Joshua's life. We must therefore be very careful of the devious plans of the evil one, because evil plans only ruin us and brings sorrow and pain and defeat in our life. We can also lose the promise of God in our life. I Chronicle 21:1 says "And Satan stood up against Israel, and provoked David to number Israel." How the evil one tried to bring down David by asking him to do a census of Israel. Here again we see, David lost the cover of God; he once again had to repent and ask for forgiveness -only then God once again lifted him up with great love and compassion, because God loved David. In a similar way, God loves us too. We must always be alert in our life. Unlike Jonah, we must not be in deep sleep. Like the gentiles we must also be strong believers in our faith and trusting our God. Even as Peter was arrested by Herod, we have seen the power of the prayer of the congregation, God heard the prayers and sent an angel to release Peter from prison. Also we have seen David's life, in several examples where he has put his faith only in God and not man. He got strength, wisdom and deliverance in every battle against the evil one .
Mathew 24: 42-43 says "Watch therefore: for ye know not what hour your Lord doth come. But know this, that if the goodman of the house had known in what watch the thief would come, he would have watched, and would not have suffered his house to be broken up."Just as the robber will not inform us when he will come to rob our homes; in a similar manner, Jesus will not inform us of His second coming. He will come as thief inthe midnight. We must be prepared at all times.Mathew 13: 34-37 says "All these things spake Jesus unto the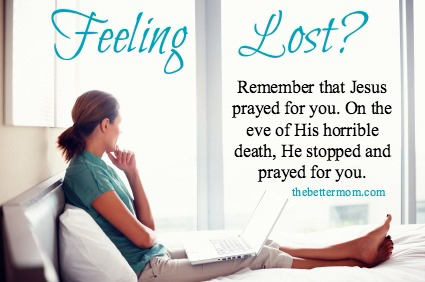 multitude in parables; and without a parable spake he not unto them: That it might be fulfilled which was spoken by the prophet, saying, I will open my mouth in parables; I will utter things which have been kept secret from the foundation of the world. Then Jesus sent the multitude away, and went into the house: and his disciples came unto him, saying, Declare unto us the parable of the tares of the field. He answered and said unto them, He that soweth the good seed is the Son of man.Yes, it is time now that we have to be watchful in our lives that the evil cannot sow tares in our lives so that we will fall in the eyes of our Lord. Hence we must be more watchful and prayerful than ever before. We are in the 'grace period', now is the time when all signs of the end times are so visible around us. Every word of the Bible, is true and will come to pass; we can see it. We must be careful and watchful too. Just as Job says in Job 19: 25-26 "For I know that my redeemer liveth, and that he shall stand at the latter day upon the earth: And though after my skin worms destroy this body, yet in my flesh shall I see God".Yes, we also must believe that our redeemer lives, and He shall stand in the clouds when He returns to the earth once again, to gather His children.
Roman 13 : 11 says "And that, knowing the time, that now it is high time to awake out of sleep: for now is our salvation nearer than when we belie ve d." Ephesians 6:18 says "Praying always with all prayer and supplication in the Spirit, and watching thereunto with all perseverance and supplication for all saints" Revelation 16 :15 says "Behold, I come as a thief. Blessed is he that watcheth, and keepeth his garments, lest he walk naked, and they see his shame."It is important for us to remember that the end times are near. We are in the 'grace period' and we must not lose the grace of God by our lethargy and laziness, lest we give ourselves into the devious plans of Satan. In closing, we summarize that we must not sleep like Jonah (being a prophet, he forgot his important duty of prayers, as especially in a time of trouble, he was found fast asleep).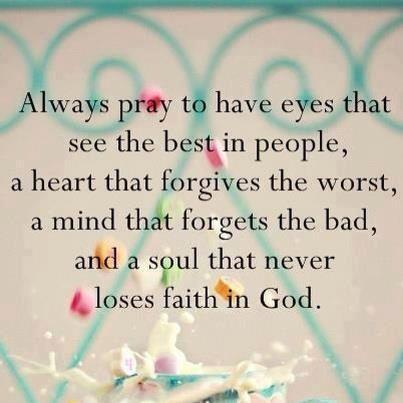 We must be like the congregation who prayed for Peter ceaselessly when he was arrested by King Herod. We must never be alone, lest we fall into temptation, we must always be entwined with the Holy Spirit, so that we are strengthened in every situation of our lives. We have also seen in the biblical examples that Joshua and David were also tempted by the evil one and how they succumbed to these temptatio ns and later God brought them to His saving grace, because He loved them. Like Job, at all times we must have the faith that our Redeemer lives and that we will meet Him once again. All in all, today's message is for those of us who are sleeping and are slack because of different circumstances in our lives. Awake, be watchful and prayerful, we are at the end times and in the 'grace period'. Hence, let us not lose God's grace that is upon everyone . Let this message strengthen each one of us and bless us!
May the Lord bless each one of us.
Pastor Saroja M
* * * * * * * * * * * * * * * * * * * * * * * * * * * * * * * * * * * * * * * * * * * * *
Hello Kitty!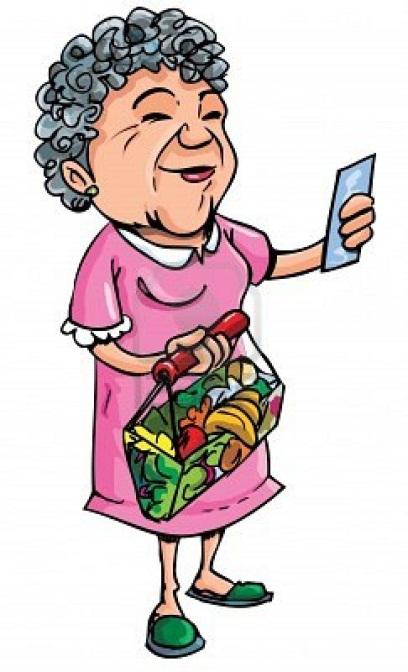 This story is about a beautiful, expensively dressed lady who complained to her psychiatrist that she felt that her whole life was empty; it had no meaning. So the counselor called over the old lady who cleaned the office floors, and then said to the rich lady, "I am going to ask Mary to tell you how she found meaning in her life. All I want you to do is to listen to her."

So the old lady put down her broom and sat on a chair and told her story: "Well, my husband died of malaria and three months later, my only son was run over by a car. I had nobody. I had nothing left. I could not sleep; I could not eat; I never smiled at anyone, I even thought of taking my own life.

Then one evening, a little kitten followed me home from work. Somehow, I felt sorry for that kitten. It was cold outside, so I decide to let the kitten in. I got it some milk, and it licked the plate clean. Then it purred and rubbed against my leg, and for the first-time in months, I smiled. Then I stopped to think; if helping a little kitten could make me smile, maybe doing something for people could make me happy.

So the next day, I baked some biscuits and took them to a neighbour who was sick in bed. Every day, I tried to do something nice for someone. It made me so happy to see them happy.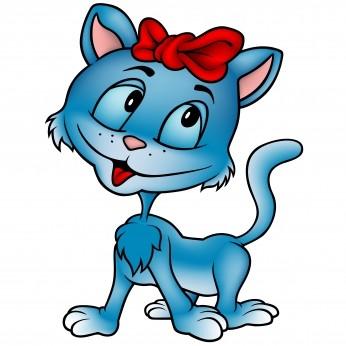 Today, I do not know of anybody who sleeps and eats better than I do. I have found happiness, by giving it to others. "When she heard that, the rich lady cried. She had everything that money could buy, but she had lost the things which money could not buy.


* * * * * * * * * * * * * * * * * * * * * * * * * * * * * * * * * * * * * * * * * * * * *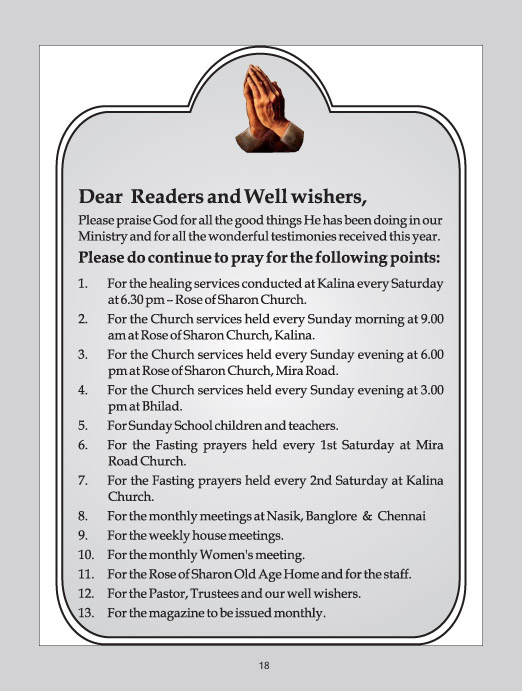 * * * * * * * * * * * * * * * * * * * * * * * * * * * * * * * * * * * * * * * * * * * * *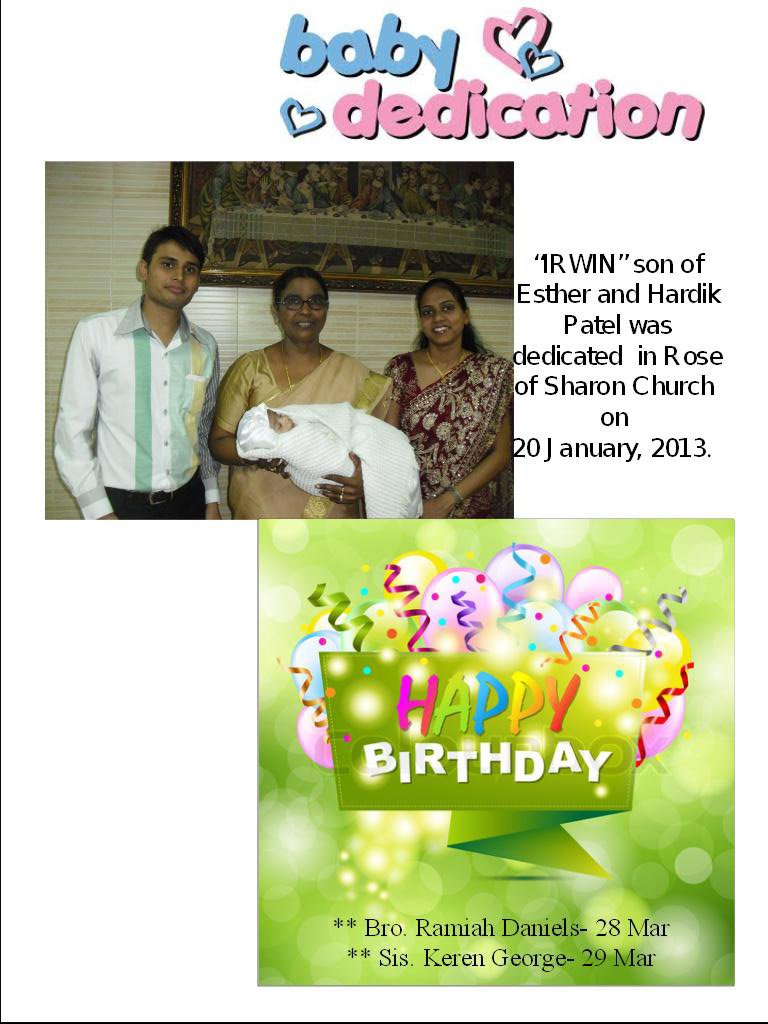 * * * * * * * * * * * * * * * * * * * * * * * * * * * * * * * * * * * * * * * * * * * * *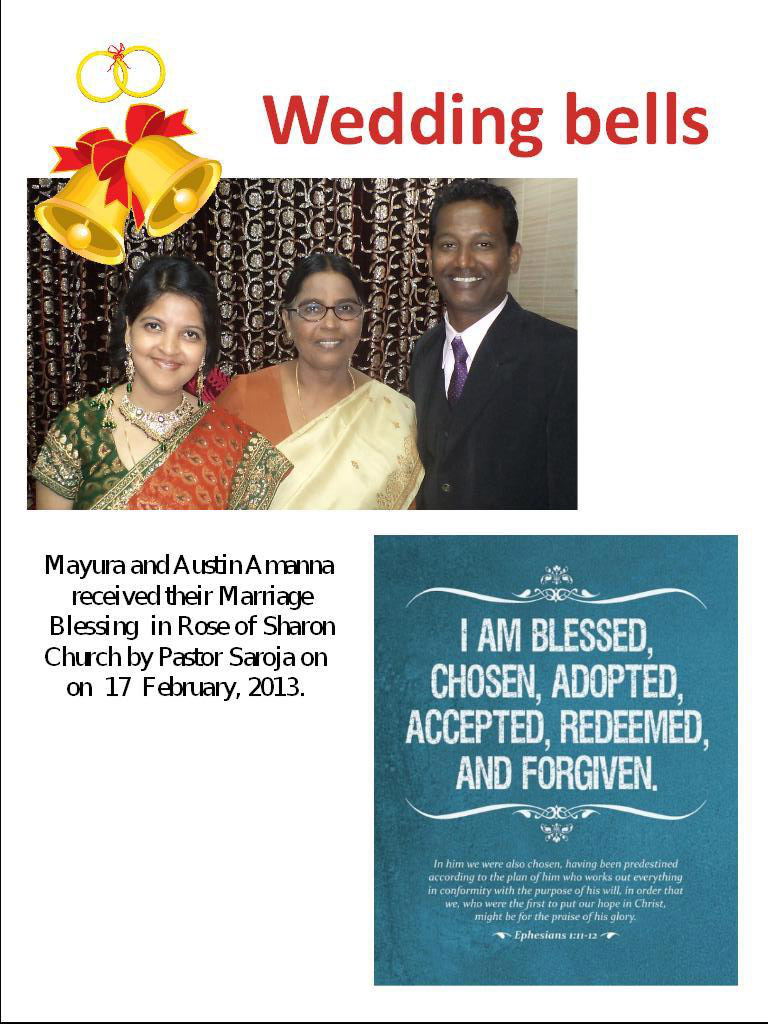 * * * * * * * * * * * * * * * * * * * * * * * * * * * * * * * * * * * * * * * * * * * * *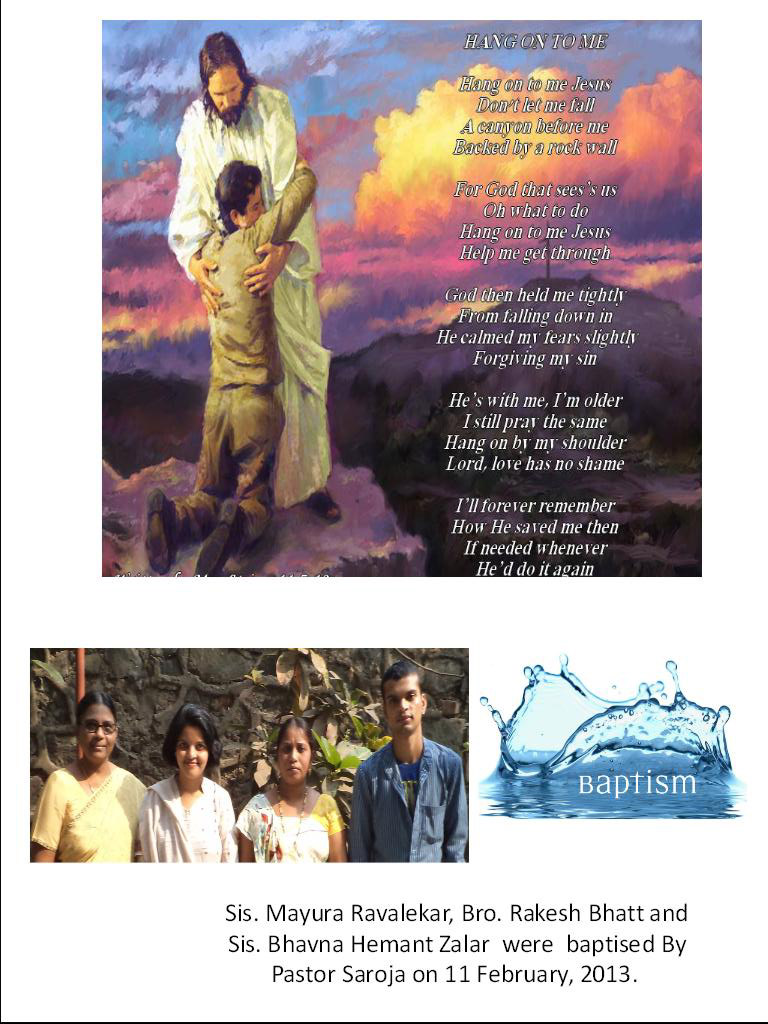 * * * * * * * * * * * * * * * * * * * * * * * * * * * * * * * * * * * * * * * * * * * * *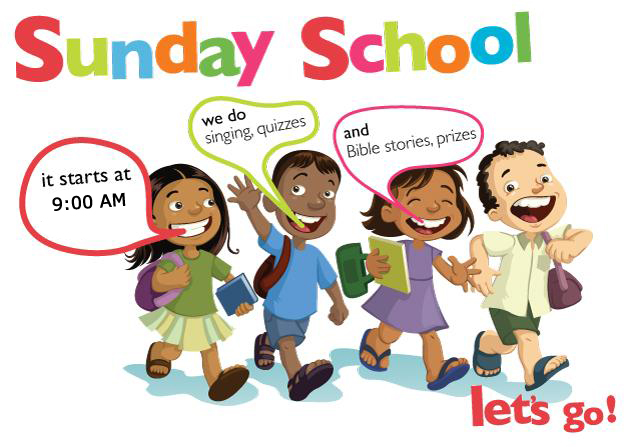 Kalina . .

Sunday school commenced in January this year with general classes to slowly ease the children into Sunday school mode.

It was in February that the Bible studies started in full swing. The very little children are learning the books of the Bible. The children are enjoying reciting the names of the books in the Bible. It is also exciting for them to see who can remember the most number of books in the Bible!

For the Sunday school class as a whole - this year they will be hearing theme stories. And the first theme story is from the book of Esther. The children the youngest to the oldest will learn the story of Esther in-depth, over many classes.

So, every Sunday school class, one part of the story is explained in great detail. One Sunday it is about the great King Ahasuerus, next class is about the humble and faithful Mordecai and the next about Queen Esther... and so on and so forth.

The children listen to the stories with rapt attention. Through every biblical character, the aim is that the children learn many things. They especially learn how to be a good Christian and how to live a good Christian life from the true and faithful testimonies of people like Mordecai, Queen Esther... and a whole lot of others from the Bible.

More about our dear children and their time in Sunday school, next month.

Praise the Lord!

** Sis. Sandra Daniels


* * * * * * * * * * * * * * * * * * * * * * * * * * * * * * * * * * * * * * * * * * * * *

Were back with more about Sunday school at Bhilad The climate in our open-air Sunday school has been pleasantly warm and beautiful.

We can see the sense of responsibility and love from the older children towards the little children. The older children are proactive and quick enough to spread a mat on the muddy ground for all the children to sit down after the action songs are sung. They ensure that every one is comfortably seated on the mat and can see the teacher clearly before the testimony-sharing session starts. We thank you Jesus for this wonderful love and sense of caring in these children.

Weve now started our portion from the Bible. The sessions have been very interactive as we have a bunch of talkative children who love to listen, learn and to respond with more questions.

One of the most interesting testimonies was shared by Arpan. He mentioned that he was praying for an opportunity to sing and dance to all the songs learnt in Sunday school on the school stage and God answered his prayers! He sang and danced to all the songs and not just one or two.

Their testimonies also reveal that they have now discovered how strongly the prayer oil which has been prayed over by our Pastor works wonders. God is good all the time! May the Lord continue to lead each one of them by His Holy Spirit.

Praise the Lord!

** Sis. Mercy Moses
* * * * * * * * * * * * * * * * * * * * * * * * * * * * * * * * * * * * * * * * * * * * *
ROS Old Age Home-Mira Road, Mumbai
Greetings once again to all our dear readers in the most holy and matchless name of our Lord and Saviour Jesus of Nazareth. We at the Rose of Sharon old age home at Mira Road take this opportunity to wish one and all a very HAPPY EASTER.

God is good and is a provider of all our needs from time to time. In this months edition, we share with our readers the good work that God has done for the Rose of Sharon home.

Uncle Bonifus Anchan whom we lovingly call Bonny uncle, is loved and known by all. In the year 2003, at the time of inception of the Rose of Sharon old age home, Bonny uncle willingly agreed to be a part and to serve the Lord. Since then he has been actively involved in serving and caretaking of the elderly folks. Bonny uncle has been faithful in his service to the Lord in all these 10 years, but as time has progressed, Bonny uncle also has caught up with age and has been finding it difficult to give a helping hand to the grandpas. Bearing this in mind and a deep concern for Bonny uncle, it was our Pastors earnest prayer that the Lord should provide for another person who could be in His service. Our good Lord Jesus heard Pastors prayer and has miraculously provided Bro. Austin Amanna to be in the service of the Lord.

It has approximately been a month now that Bro. Austin has been helping in the caretaking of the grandpas. Early morning is the busiest time in the home as we have to bathe nine grandpas and make them ready for breakfast. It is at this time that both Bro. Austin and I are involved in giving bath, cleaning their beds, putting on fresh clothes, applying prayer oil etc. It takes us not more than an hour to bathe all the grandpas and to make them ready as we work together. We thank our dear Lord wholeheartedly for providing Bro. Austin for this one hour in the morning and pray that our dear Lord bless him and his family abundantly.

Our Lord is a faithful God and we can see the hand of God, His care and concern for the home and for the staff and residents in the home. We sincerely thank Lord Jesus for all things and for providing Bro. Austin at the right time. Thank you Jesus.

Praise the Lord!

** Bro. Moses George
* * * * * * * * * * * * * * * * * * * * * * * * * * * * * * * * * * * * * * * * * * * * *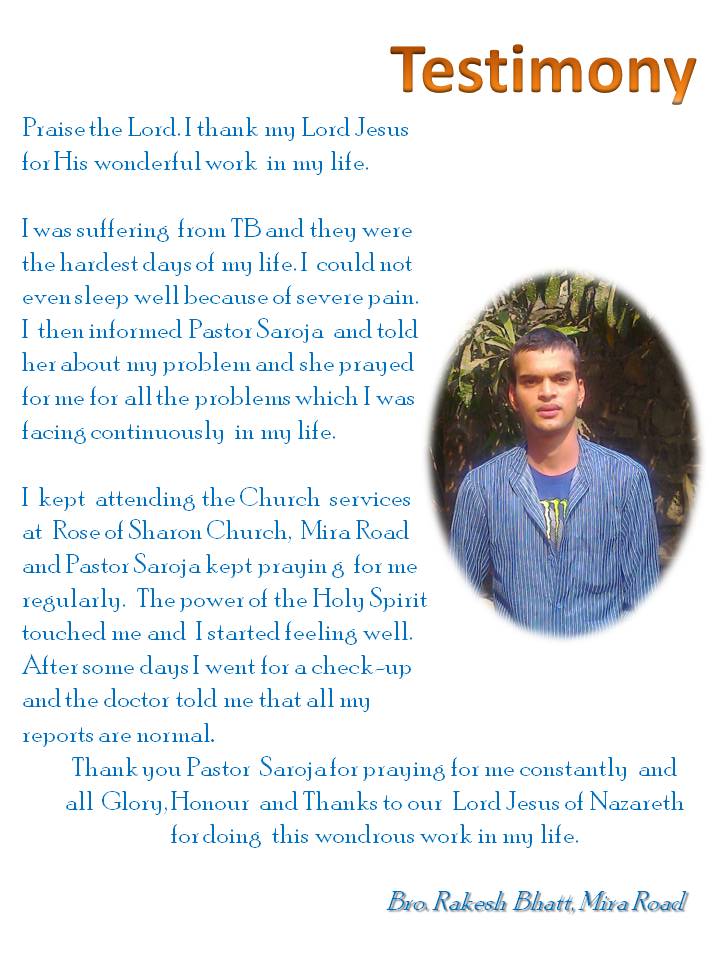 * * * * * * * * * * * * * * * * * * * * * * * * * * * * * * * * * * * * * * * * * * * * *