"Click here for Hindi Version"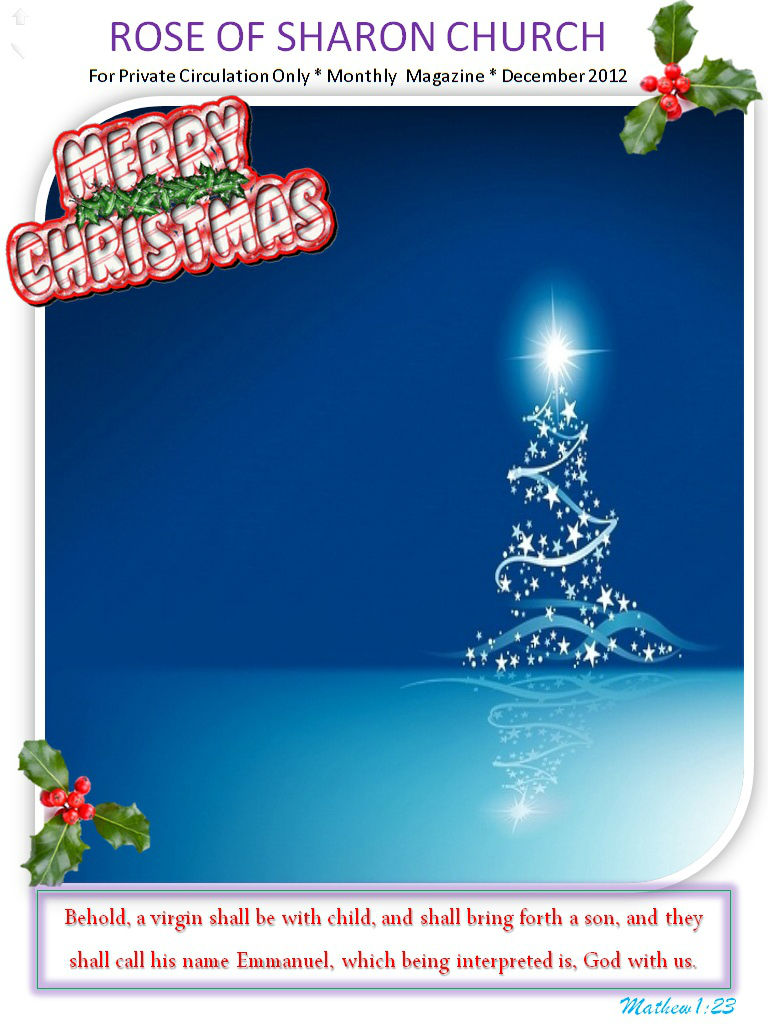 Editor's Note - Pastor Saroja
Fill Up The Room..
Testimonies
Pune Meeting
God's Grace
Faith and Humility in Life
Ask God
Candy Cane
Birthdays
ROS Old Age Home-Mira Road, Mumbai
Rose Of Sharon - Kalina, Mumbai
Crossword
What "little light" will you let shine?
Christmas Candles
Back Page




* * * * * * * * * * * * * * * * * * * * * * * * * * * * * * * * * * * * * * * * * * * * *



| | |
| --- | --- |
| Editor's Note | |
Pastor Saroja M




G

reetings to you all in the name of our Lord and Saviour JesusChrist.

It's Christmas season once again.The month of December means Christmas. From the beginning of December we hear Christmas songs in Christian homes.We see the Christian homes lit up with a Christmas tree and stars and we have carol singing groups visiting Christian homes.

Two thousand years ago on the first Christmas day the angelic army of Godsang the first Christmas song. The words of the song are written in

Luke 2: 13-14"And suddenly there was with the angel a multitude of the heavenly host praising God, and saying, Glory to God in the highest, and on earth peace, good will toward men."



We see in 3 places in the Bible, where the angels of God are gladly singing, dancing and glorifying the Lord.
a) When the Lord first created the earth, we see the morning stars praising God.

Job 38:7, "When the morning stars sang together, and all the sons of God shouted for joy?"


b) When our Lord was born in Bethlehem to save us fallen sinners, the multitude of angels gathered in the sky, and with the shepherds sang the beautiful song as we saw above in Luke 2:13-14.
c) When one sinner repents there is greatjoy and celebration among the angels in heaven.

Luke 15:7, "I say unto you, that likewise joy shall be in heaven over one sinner that repenteth, more than over ninety and nine just persons, which need no repentance."



In these songs we can see three parts i.e.

First glory to God on highest. That means we have to give glory and honour only to the God on high.

Is. 48:11, "For mine own sake, even for mine own sake, will I do it: for how should my name be polluted? And I will not give my glory unto another."





Is. 42:08 says "I am the Lord, that is My name, and My glory I will not give to another, nor My praise to carved images".


King David looked unto the Lord and blessed him saying in

1 Chronicles 29:11, "Thine, O LORD, is the greatness, and the power, and the glory, and the victory, and the majesty: for all that is in the heaven and in the earth is thine; thine is the kingdom, O LORD, and thou art exalted as head above all."



Whoever worships and glorifies the Lord, God dwells amongst them.When Solomon built the temple and glorified the Lord with his worship and praise, the glory of God came down and filled the temple, and God made a covenant with Solomon and the Israelites.

At the same time we see King Herod when he did not honour God, God's anger and judgment came upon him. The angel of God struck him. Acts 12:23,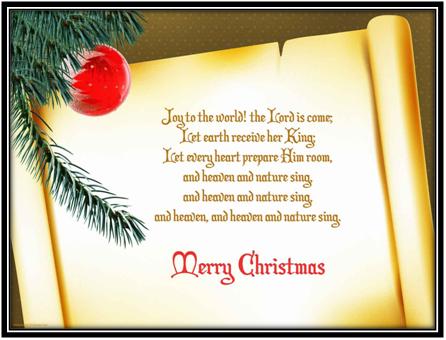 "And immediately the angel of the Lord smote him, because he gave not God the glory: and he was eaten of worms, and gave up the ghost."

Beloved children of God whether it's a big blessing or a smaller blessing, praise God on the highest for having blessed us.By praising God you can lead a joyful life.

Psalms 19:1, "The heavens declare the glory of God; and the firmament sheweth his handywork."



Man's peace is destroyed by his sins alone. Sin and iniquity separates man from God, and brings the evil in.

Isaiah 57:21, "There is no peace, saith my God, to the wicked."


Jesus sacrificed Himself for us on the cross of Calvary to deliver us from our sins.

Isaiah 53:5, "But He was wounded for our transgressions, He was bruised for our iniquities: the chastisement of our peace was upon Him; and with His stripes we are healed."



He gave us peace through the blood He shed for us on the cross of Calvary.

Col. 1:20, "And, having made peace through the blood of his cross, by him.


My beloved children always guard this peace which the Lord is giving you. Be prepared to pay any price to have this peace.

Psalms 34:14, "Depart from evil, and do good; seek peace, and pursue it."



And the peace of God, which surpasses all understanding, will guard your hearts and minds through Christ Jesus.

David says in

Psalms 73:25, "Whom have I in heaven but thee? and there is none upon earth that I desire beside thee."



Dear children, if you love the Lord you will sit at His feet, pray to God, read His words and go to the temple, through all this you will have joy and peace.

For unto us a child is given, unto us a Son is given. John. 3:16,

For God so loved the world, that he gave his only begotten Son, that whosoever believeth in him should not perish, but have everlasting life.



Praise God and honour Him for every blessing you have received. May all of you have a blessed Christmas and a joyful New Year.

Yours in Christ

Pastor Saroja M

* * * * * * * * * * * * * * * * * * * * * * * * * * * * * * * * * * * * * * * * * * * * * * * *

Fill Up The Room



There was a father who gave Rs.100 to each of his three sons and asked them to buy things to fill up an entire room.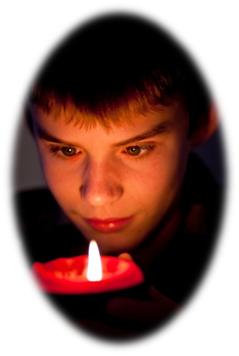 The first son bought hay for Rs.100, but it couldn't fill up the room entirely.

The second son bought cotton for Rs.100 but that, too, couldn't fill up the room.

The third son bought a candle for Re.1 and lit it up. The room was filled with light.


* * * * * * * * * * * * * * * * * * * * * * * * * * * * * * * * * * * * * * * * * * * * * * * *



Praise the Lord. I had applied for the Chartered Accountancy (CA) course and had my entry level exam last December but I could not clear it. Around that time there was also a proposal standing by the Institute of CA for graduates and Post Graduates to get direct entry into the inter level of CA, but for which the Government approval was pending since long. I was hoping that this rule would be passed as then the time frame for my course would also be shortened since I was still stuck at the entry level only. I told this matter to Pastor Saroja who assured me she would pray for me and to wait on the Lord. Due to the abundant grace of our dear Lord Jesus, on July 7ththe Government nearly passed a 50% part of this rule which was standing since long and told us to wait for the rest of the approval. Again I told this matter to Pastor Saroja who told me not to worry and to wait on the Lord. Then on 1st Aug, the Ministry of Corporate Affairs to whom the proposal was sent also gave its approval and finally this rule came into effect. I thank my Lord Jesus a million times for this great thing He has done; I got a direct entry into the inter level and also the time frame has shortened as my internship has started. All glory, honour and praise to our dear Lord Jesus.I also thank our dear Pastor Saroja for her tearful prayers for me and for her timely advice and guidance from the bottom of my heart. Thank you Jesus!

** Sis. Eva Roberts, Vakola.

Praise the Lord. I thank my Lord Jesus for His wonderful and mighty works in my life. From a long time I had requested Pastor Saroja to keep a prayer request to buy a house. This year the Lord blessed me with a beautiful house beyond my expectation. So I thank my Lord for His blessings and I thank Pastor Saroja for her prayers and counsel.

** Bro. ChetanChilla, Dubai

Praise the Lord. I was suffering from fear and body pain from a long time and had to be admitted frequently to the hospital. For some days, I was fine but the troubles would start again. Then I heard of the prayer meeting in Bhilad and attended the service. After the meeting, Pastor Saroja prayed for me and I was healed immediately. I am now attending the meetings regularly and praise God as I am perfectly well. I give all glory to Jesus for healing me and I thank Pastor Saroja for her prayers.

** Sis. Usha Patel, Bhilad.

Praise the Lord. From many days I was suffering from hip pain and the pain was so unbearable that I used to feel cramps sometimes. I used to apply the prayer oil and for some time I used to feel relaxed but when I used to work the pain would start again. I told this matter to Pastor Saroja and she prayed for me and by Lord's grace immediately the pain vanished. Now I am completely fine. I give all glory to the Lord Jesus for healing me and also thank Pastor Saroja for her fervent prayers.

** Sis. SushillaPilley, Jogeshwari.

Praise the Lord. Last month I went for my check-up. After checking the doctor told me that the baby's growth is not normal and the baby is not growing and she asked me to increase weight. I called up Pastor Saroja and told her the matter and asked her to pray. Then after 15 days, I again went for my check-up. The doctor checked me and said that the baby's growth is now normal and there is no need to worry. I give all glory to Lord Jesus for this miracle and I also thank Pastor Saroja for her fervent prayers and advice that she always gives.

** Sis. Esther Patel, Goregaon.

Praise the Lord. For the last 3 years I am working in Dubai in the same position. I wanted to change my department but as per the company policy I had to do a cross training for the concerned department. When the vacancy came there were many people who applied for the job. I then called Pastor Saroja and requested for her prayers. By God's grace I was the one who was selected for that position. I thank the Lord Jesus for His mercy and thank Pastor Saroja for her fervent prayers.

** Bro. PramodPilley, Dubai.

Praise the Lord. My son Ahaz is one and a half year old. Since many days he used to get up in the night and cry which was a cause of concern for us. One day he was crying and scared till 3 am. I was very tensed and worried and called Pastor Saroja at 3 am. Pastor advised us to apply prayer oil on Ahaz. We applied the prayer oil and immediately he slept very peacefully. Since that day onwards Ahaz never gets up in the night and neither does he cry in the night. I therefore thank the Lord a million times and also thank Pastor Saroja through whose prayers this happened.

** Sis. Lalitha Robert Francis, Goregaon


* * * * * * * * * * * * * * * * * * * * * * * * * * * * * * * * * * * * * * * * * * * * *
Pune Meeting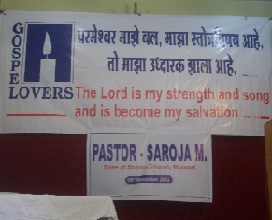 Pastor Saroja M. was invited to be the Chief Guest at the Gospel Lovers' Meet, heldat Pune, on November 9, 2012.

On reaching Pune, we were warmly welcomed by SisterRohini P. Shekhar(the chief organizer of this program) and her family. Until we reached the venue, we did not know the magnitude of this meeting. It was the Lord's wonderful doing as He has promised Pastor Saroja "I will take you far and wide to spread the Good News to the perishing and use you for the extension of My Kingdom on this earth". True to this promise, we experienced God's mighty works that day. The banners at the meeting venue had the Word of God from the Book of Zechariah Ch 4: 6"Not by Might, nor by Power, but by My Spirit" says the Lord of Hosts. True to this Word, the entire day we experienced the richness of God's Spirit alone that led and guided us.

The program began with wonderful singing by the local church choir and we experienced the down pouring of the anointing of God through the praise and worship session.

Then Pastor Sarojalead the first session with her message. Before the message, we commenced this session with praise and worship by the ROS choir, both in English and Hindi and the wonderful gathering accompanied the singing and worshipping. The praise time was really magnificent.

Pastor Saroja preached from God's Wordin Mathew16: 16-20. The gist of the message was: God has loved us, created us with His own hands and has given us a lot of authority in our hands. He has given us the keys of the Kingdom of Heaven by giving us the authority to become His sons and daughters, He has written His name on our forehead, He has given us the authority to bind the evil one, He has also given us the authority to deliver those in bondage too. Every day, we must remember this loveand strength given to us and we must worship Him with true reverence and praise and glorify His Holy name in our lives. The message was enlightening and we were strengthened further to know that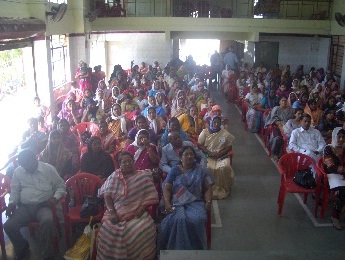 we are special people whom God is using for His special purpose. Each of us present are precious in His sight and God has His divine plans for each of us. The first session concluded here and sumptuous lunch was served for all people present at the venue.

After lunch there was a felicitation program. Pastor Saroja was felicitated with a bouquet, silver plaque and a silk shawl. Also all from Rose of Sharon group were felicitated with bouquets.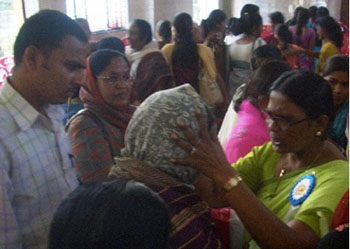 Pastor Saroja was once again invited to conclude the session with a short message. This time the message was from Luke 13: 10– 16.

Gist of the message: Though men thought that this infirmity was because of her sins, Jesus knew she was bound by the evil and thus loosed her from the bondage and made her free. Men do not understand why people are suffering, they invariably conclude that it is because of sins they suffer. But remember,God has come to deliver us from the bondage of the evil one. Whatever may be our caste or religion, or we may be rich or poor;remember when we fear God and have faith in Him, He will deliver us from every bondage of the evil one. This is the greatest miracle of God upon us, He does not want our riches and wealth, but He only loves our Soul. God who created Heavens and the Earth owns everything on this earth, thus He requires no rich offerings from us, except that He thirsts for our Soul.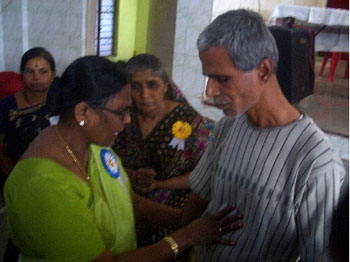 Thus, to win souls for the Kingdom of God is Jesus' only Goal. Always Remember! The beginning of our life is unimportant; it is how we live our life till the end that is important in God's sight.

In conclusion, we want to really thank and praise God for the invitation that 'Gospel Lovers' Ministry' extended to Pastor Saroja May God bless Sis Rohini P. Shekhar and her family and also the Gospel Lovers Ministry abundantly and continue to work through this ministry! Praise theLord!



** Sis. June Anchan


* * * * * * * * * * * * * * * * * * * * * * * * * * * * * * * * * * * * * * * * * * * * *
God's Grace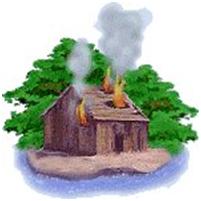 The lone survivor of a shipwreck prayed fervently for help, but none came. Eventually, he built himself a hut from driftwood to protect himself from the elements. A day later, he came home to find his hut on fire. He was stunned with anger. How could God do this to him, he thought? The very next day a ship came to rescue him. "We saw the smoke," said his rescuers.


Don't lose heart even in the midst of suffering because God is at work in our lives.
* * * * * * * * * * * * * * * * * * * * * * * * * * * * * * * * * * * * * * * * * * * * *
Faith and Humility in Life
Jesus Christ was sent into this world as a human being. His birth on this earth is good news for all mankind; Because Jesus Christ was sent into this world not for the rich or poor, not for black or white, nor for the beautiful or ugly people, but for the entire mankind on this world. Hebrews 10: 5 "Wherefore when he cometh into the world, he saith, Sacrifice and offering thou wouldest not, but a body hast thou prepared me". Why did God the Father choose Mary to bring His son Jesus Christ into this world? Because, God the Father did not think lowly of this physical body i.e. the womb of Mary. God chose Mary because she was a blessed vessel that He could use to bring Jesus Christ into this world. When Jesus started His ministry and preaching in this world, we see how a woman lifted up her voice and proclaimed, in Luke 11 : 27 "And it came to pass, as he spake these things, a certain woman of the company lifted up her voice, and said unto him, Blessed is the womb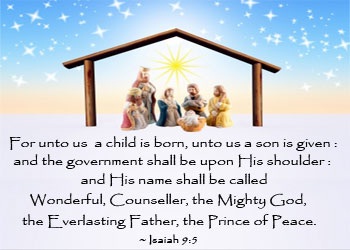 that bare thee, and the paps which thou hast sucked". We know that when God chose Mary to be the mother of Jesus, she was a young spinster. Not only in the olden times but also today, it is a matter of great shame to be an unwed mother. We see an example in biblical times, when a Judah spinster became an unwed mother in Genesis 38: 24 "And it came to pass about three months after, that it was told Judah, saying, Tamar thy daughter in law hath played the harlot; and also, behold, she is with child by whoredom. And Judah said, Bring her forth, and let her be burnt". So we can imagine how Mary must have felt when she heard that God the Father had chosen her to be the mother of Jesus Christ and that she would be an unwed mother. How fearful and ashamed she must have been to accept this decision of God. Even today, nothing has changed; when we have decided to live for the Lord we will face difficulties in various ways. The world will trouble and humiliate us in many ways. Mary must have also faced difficulties but she bore all silently for this was God's command. God made her a vessel to bring His son into this world. Likewise we too have to face all humiliation silently without murmuring, for the Lord. We must try and spread God's Word far and wide, as Apostle Paul says in Galatians 4: 19 "My little children, of whom I travail in birth again until Christ be formed in you". Like how a woman travails in pain at time of child birth, we too must travail for the Lord's work. It is not easy to work for the Lord and do His service and spread His Word around. Remember, God's eyes are upon those who love Him and do His work. His eyes are upon those who call Him 'Abba Father'. Whatever are our trials and tribulations, when we love the Lord, He Himself will lift us up. But we must face every trial with Joy and Happiness because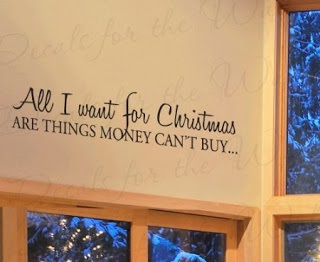 God himself will give us the Peace in our hearts. Like the woman who proclaimed hearing Jesus Christ preach… "Blessed is the womb that bare thee". Similarly "Blessed are also the people who work for the Lord and suffer for His name's sake".

Why did God choose Mary from all the women of this world, to be the mother of His son Jesus Christ? God chose Mary because she was a humble woman. Luke 1: 38 "And Mary said, Behold the handmaid of the Lord; be it unto me according to thy word. And the angel departed from her". When God chose Mary, she said behold "I am your maid servant Lord, let it be according to Your Will". We can imagine, if Lord God had chosen some other in Mary's place, instead of being happy they would have feared this world, they would have backed off and thought "Why me?". We don't know, what any other woman would have said. But even today God is seeing us and watching over us; do we have such doubts in our heart for the Lord? Not only did Mary accept what the Lord God said to her, she opened her heart and praised and thanked Him. She did not grumble nor murmur in her heart. Luke 1: 48 "For He hath regarded the low estate of his handmaiden: for, behold, from henceforth all generations shall call me blessed". She joyfully thanked God and accepted all that He planned for her. Thus, remember God chooses the humble to accomplish His will and plan. What is humility? Humility begets God's love in our life. The humble are blessed with Grace from the Lord. The bible says again and again, those who are humble will be blessed with God's Grace. Proverbs 3: 34 "Surely he scorneth the scorners: but he giveth grace unto the lowly". God's Grace is always showered upon those who are humble before Him. James 4: 1 "From whence come wars and fightings among you? Come they not hence, even of your lusts that war in your members?" When we are not humble, enemies rise up around us and we thus lose every battle. But when we are humble, God fights our enemy and wins our battles. Our God is the Lord of Hosts, He is our fighter. 1 eter 5: 5 "Likewise, ye younger, submit ourselves unto the elder. Yea, all of you be subject one to another, and be clothed with humility: for God resisteth the proud, and giveth grace to the humble". Again and again we see in the Holy Scriptures that God shows love and grace to the humble. Mary was never proud that "An Angel spoke to me and blessed me, and that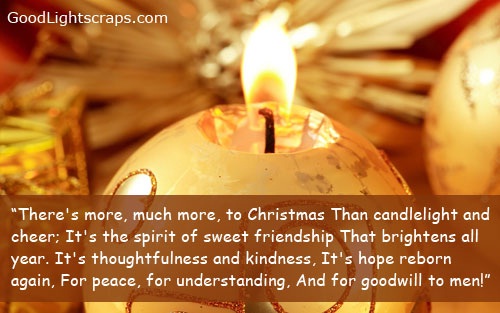 I am carrying the child of God in my womb". At no point in time was Mary proud of this. When Mary is carrying Jesus Christ in her womb, she goes to visit her cousin Elizabeth who is also pregnant with a child. Luke 1: 43 "And whence is this to me, that the mother of my Lord should come to me?" Mary was never a proud woman and even in this state of health she visited her cousin.

The other quality of Mary was how she greeted those whom she met. We see that there are many qualities a woman of the house should have. How she smilingly and cheerfully greets her guests, she offers them water to welcome them in the house. Luke 1: 40-41 "And entered into the house of Zacharias, and saluted Elisabeth. And it came to pass, that, when Elisabeth heard the salutation of Mary, the babe leaped in her womb; and Elisabeth was filled with the Holy Ghost". Mary had a pleasant nature of greeting people whenever she met them… and said 'Praise the Lord', this was her nature. Remember, our God's eyes are upon us always and watching over us. We must remember that… we see this world with two eyes, but thousands of eyes are watching over us. Hence, our life must be lived truthfully for the Lord. Our heart must always desire to meet others and greet them warmly. Romans 16: 13 "Salute Rufus chosen in the Lord, and his mother and mine". We should always greet others cheerfully and warmly. Sometimes we find it difficult to even say 'Praise the Lord'.

Another quality of Mary was that she had complete and pure Faith in God. Many of us waver in our Faith; our Faith is like the waves in the sea. Luke 1: 45 "And blessed is she that believed: for there shall be a performance of those things which were told her from the Lord". Thus, God chose Mary to be the mother of Jesus Christ. We all know when Jesus Christ was born, He did not have place to be born, He was born in a manger amongst animals. There were no doctors or mid-wives to assist in the delivery. But Mary put Her complete Faith in God at that time. We also know how King Herod devised a plan to kill all the new born children. Thus, when the Angel of God appeared to them and told them to take the new born child Jesus Christ to Egypt,
Mary had Faith in God and they thus fled to Egypt. There was no provision of house made for them in Egypt, but they only trusted and it was Mary's Faith in God which made her obey God's Word. Isaiah 28: 16 "Therefore thus saith the Lord GOD, Behold, I lay in Zion for a foundation a stone, a tried stone, a precious corner stone, a sure foundation: he that believeth shall not make haste". Those who put their complete Faith in God will not be shaken in times of trouble. Because, we believe that God's eyes are watching us all the time, and whatever He does for us is the best. These qualities must be within us. When Jesus comes the second time, He will come as a bridegroom and we will be His bride. Thus, remember we all need to be humble; we all need to greet each other cheerfully and warmly. Not the least, our Faith must be strong in the Lord. Luke 1: 46-47 "And Mary said, My soul doth magnify the Lord, And my spirit hath rejoiced in God my Savior". Mary was always joyful in the Lord, always singing praises and rejoicing in the Lord. This similar nature was also within David, if we read the Holy Scriptures from Psalm 145 – 150, they are psalms of praise for the Lord. David never murmured within his heart but sang praises for the Lord in every circumstance of his life. We see that Jesus Christ, born of the Virgin Mary, also had this similar nature of praising God. We read in Luke 10 : 21 "In that hour Jesus rejoiced in spirit, and said, I thank thee, O Father, Lord of heaven and earth, that thou hast hid these things from the wise and prudent, and hast revealed them unto babes: even so, Father; for so it seemed good in thy sight". Like Mary had this nature within her, in spite of all her pain and sorrow, she joyfully greeted everyone, her Faith in God was strong and she rejoiced in the Lord always. The same nature was within David and thus God called Him 'A man after my own heart'. Even Jesus Christ, born of Mary, had this similar nature, we have read in Luke 10: 21. We too must always live our life praising and joyfully worshipping Him. Now we can understand why God the Father chose Mary to be the mother of Jesus, because of all the above precious qualities within her. Our God wishes to see such qualities within us too. God wishes that we too are a pure vessel for His name sake. We too can lift His name higher and higher. We are all blessed in the sight of the Lord; God sees our heart and not our physical body. Thus God chose Mary and prepared her body to bring Jesus Christ into this world, as we have read in Hebrews 10: 5 "Wherefore when he cometh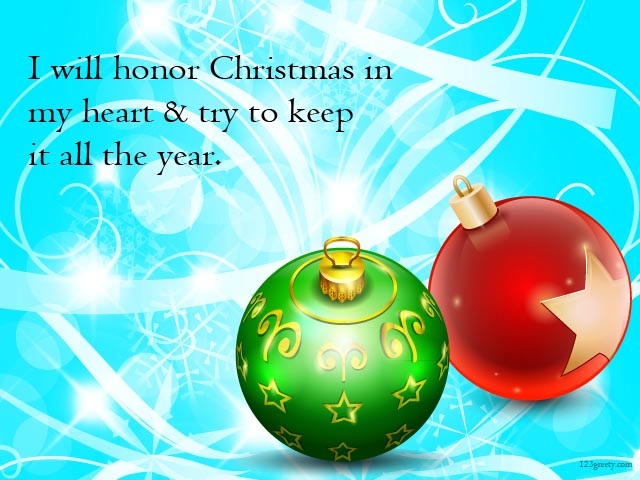 into the world, he saith, Sacrifice and offering thou wouldest not, but a body hast thou prepared me". Yes, today, God can prepare us, each one of us, for His service, His Works and His Kingdom. Psalm 45: 7 "Thou lovest righteousness, and hatest wickedness: therefore God, thy God, hath anointed thee with the oil of gladness above thy fellows". God anointed David, seeing his heart and not his physical being. We can all become worthy for God and He can use each one of us according to His Plan and Will. Luke 1: 49 "For he that is mighty hath done to me great things; and holy is his name". Our mighty God can do great things in each of our lives.

Another quality of Mary was to ponder. Luke 1: 29 "And when she saw him, she was troubled at his saying, and cast in her mind what manner of salutation this should be". Mary was always troubled in her heart. She knew that the birth of her child Jesus Christ was a gift to mankind of this world. When the three Kings brought gifts for Jesus Christ and they bowed down to Him, her heart was troubled and she thought of the end of this precious life; she knew that Jesus' life would be sacrificed for mankind. Imagine how troubled Mary's heart would be. Luke 2 : 15 – 19 "And it came to pass, as the angels were gone away from them into heaven, the shepherds said one to another, Let us now go even unto Bethlehem, and see this thing which is come to pass, which the Lord hath made known unto us. And they came with haste, and found Mary, and Joseph, and the babe lying in a manger. And when they had seen it, they made known abroad the saying which was told them concerning this child. And all they that heard it wondered at those things which were told them by the shepherds. But Mary kept all these things, and pondered them in her heart". We all will leave this world one day; all of us have to die. But it is important where our soul will go after death, either hell or heaven. Remember, Our Lord Jesus Christ has fought our battle and won every battle in this world. Luke 2: 35 "(Yea, a sword shall pierce through thy own soul also,) that the thoughts of many hearts may be revealed". Mary remembered every word spoken to her, every prophecy for Jesus Christ and kept it secretly in her heart (Simeon's revelation in the temple). As Jesus grew up and started His Ministry in the temple, seeing the opposition faced from the Pharisees and Sadducees while He preached, Mary carefully listens to all this and remembers every prophecy for Jesus Christ.

Like Mary, we too must have the qualities of Humility,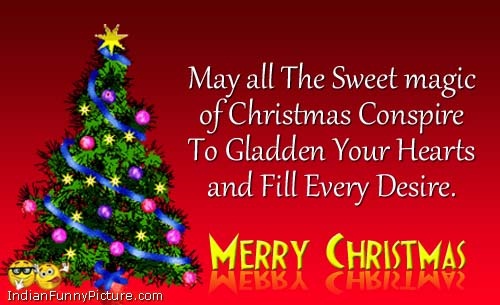 Greeting people warmly, having Faith in God, Praising God always and Pondering on the Word of God. God wishes that all the above qualities are within us too and thus we will be blessed people for His Glory. 2 Corinthians 11: 2 "For I am jealous over you with godly jealousy: for I have espoused you to one husband that I may present you as a chaste virgin to Christ". Yes, our God wishes that each one of us must carefully prepare ourselves to become His Bride and that we will be ready for Him when He comes as a Bridegroom; to take us along with Him during His Second Coming.

May this message be a blessing in each of our lives.

Pastor Saroja M
* * * * * * * * * * * * * * * * * * * * * * * * * * * * * * * * * * * * * * * * * * * * *
Ask God


Arthur Ashe, the legendary Wimbledon player was dying of AIDS, which he got due to infected blood he received during a heart surgery in 1983. From all over the world, he received letters from his fans, one of which conveyed: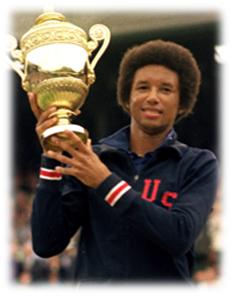 "Why does God have to select you for such a bad disease?"

To this, Arthur Ashe replied: the world over 5 crore children start playing tennis:


50 lakh learn to play tennis
5 lakh learn professional tennis
50,000 come to the circuit
5,000 reach the grand slam
50 reach Wimbledon
4 to semi final
2 to the finals.
The third son bought a candle for Re.1 and lit it up. The room was filled with light.
* * * * * * * * * * * * * * * * * * * * * * * * * * * * * * * * * * * * * * * * * * * * *
* * * * * * * * * * * * * * * * * * * * * * * * * * * * * * * * * * * * * * * * * * * * *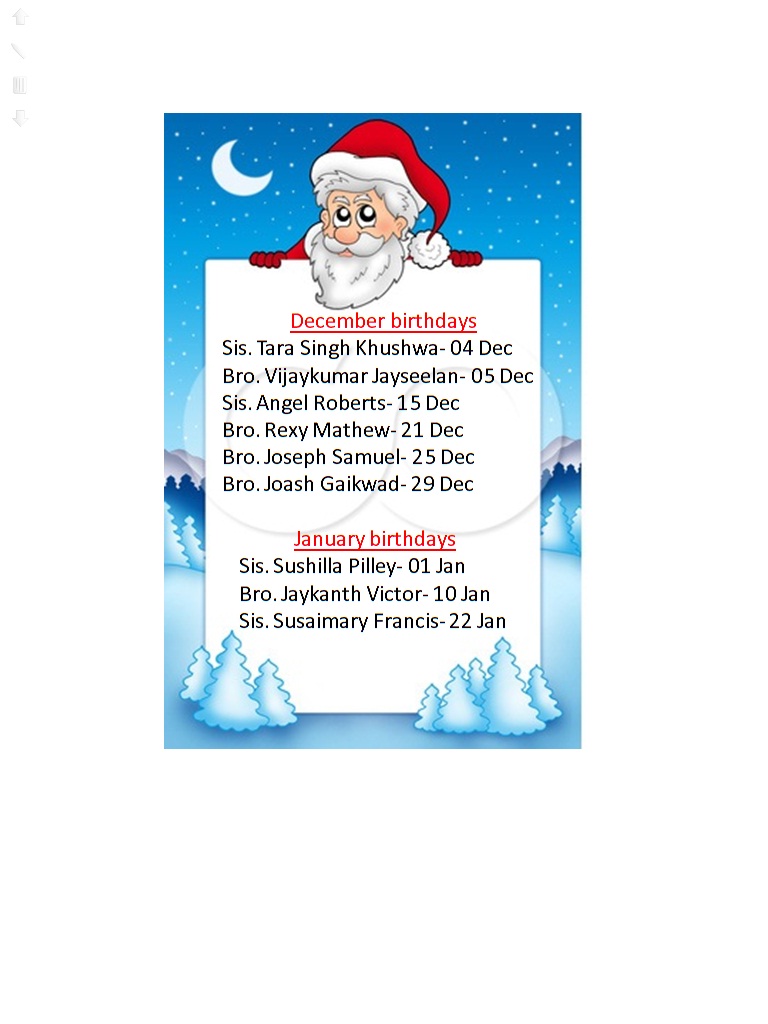 * * * * * * * * * * * * * * * * * * * * * * * * * * * * * * * * * * * * * * * * * * * * *
ROS Old Age Home-Mira Road, Mumbai

Greetings once again, to our dear readers in the matchless name of our Lord and Saviour Jesus Christ of Nazareth. Year 2012 draws to a close as we spiritually gear ourselves to enter into the New Year. Year 2012 has been good for the home and we have seen the blessing hand of the Lord upon us. We take this opportunity to thank our Lord Jesus for being with us throughout this year and helping us to take care of the home and the residents entrusted in our hands. We look to the Lord for His continual support and guidance in the new year too.

In this last edition of the monthly magazine for the year, let me introduce you to Valerian D'souza aged 45 years from Andheri. He was brought to the home in April 2010. His family includes his mother, who is a diabetic patient, a sister, who is also bedridden, a brother who stays separately with his family. Valerian also has a son and a daughter who are still schooling and his wife is working abroad to support the entire family.

Valerian has a huge frame, is a tall guy (at least 6 ft tall), weighing about a 100 kgs. Despite his bulky personality, he is completely bedridden. In an unfortunate incident, he got a paralysis attack in 1996 which left the right side of his body completely paralyzed. During his time in the hospital, he lost his speech after a tube was inserted in his throat. The paralysis also affected his brain and brought down his thinking capability due to which, at times, he passes urine and motion on the bed without intimation. The paralysis left him completely helpless and dependant. With this in mind, the Rose of Sharon trust gave Valerian an opportunity to be a part of the ROS family. Today Valerian has completed 2 years and 8 months with the ROS home.

Despite his inability to talk, God has given us the grace to understand what he is trying to say. Earlier it may have taken us some time to understand him, but today by his expressions we can understand what he is trying to say. One good gift that God has given him is the ability to smile at all times and has given him the strength to overcome his every sorrow. He is a great help to the staff by keeping an eye on the other residents and intimates the staff if he sees anything unusual.

When it comes to food, Vally as we call him in the home, has a good appetite and loves non-veg dishes. His favorite is biryani and tandoori chicken. At times, he can be fussy about food. In his initial days at the home, he used to eat only chapattis, 6 chapattis each for breakfast, lunch and dinner. But gradually, after being with the other residents he started eating everything that was served to him and got a liking for all varieties of food cooked at the home.

We give all the glory to God for keeping him in good health and always joyful in our midst. We pray that the Lord will continue to give him joy, peace and happiness as he spends his days in the Rose of Sharon family.

Praise The Lord!

*** Bro. Moses George


* * * * * * * * * * * * * * * * * * * * * * * * * * * * * * * * * * * * * * * * * * * * *

For all the Christians around the world - young and old, Christmas is the favourite time of the year! Come December the weather gets cooler and everybody gets into a joyous mood. We all begin to plan the new things that we will do for our homes, things that we will buy, gifts to give...

But most of all - it is a wonderful time for little children. They can look forward to Christmas holidays, lots of sweets to eat, new clothes to wear and gifts galore! Yes – it is a wonderful and joyful time.

And for our Sunday school children there is even more fun to look forward to – the big day of Christmas celebrations! For which, all of December they meet and joyfully practice their performances in singing, dancing and the skits. To add to it, there is excitement of getting Sunday school gifts and of course - Santa Claus and the gifts that he will distribute to all!

But through all of our joys of Christmas celebrations – may we all remember to be thankful to our Father in heaven for the most precious GIFT of all - Jesus Christ,. Let's remember in our hearts the ever popular Word in John 3:16 "For God so loved the world that he gave his only begotten Son, that whosoever believeth in him should not perish, but have everlasting life"

So for all of us who BELIEVE let us be joyous this Christmas and right through the coming New Year for the promise of EVERLASTING life!!! And that promise of everlasting life is only through Jesus Christ... and that's what makes CHRISTMAS very special for all of us CHRISTIANS!

So let's rejoice and be glad! It's Christmas Time!

Happy Christmas and a Blessed New Year!

** Sis. Sandra Daniels
* * * * * * * * * * * * * * * * * * * * * * * * * * * * * * * * * * * * * * * * * * * * *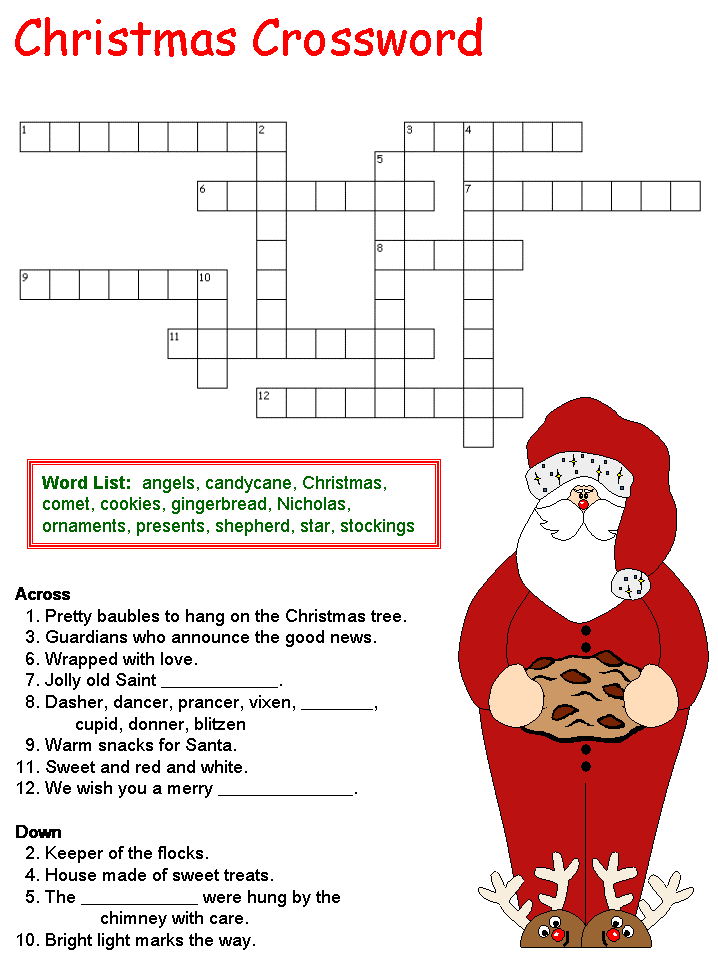 * * * * * * * * * * * * * * * * * * * * * * * * * * * * * * * * * * * * * * * * * * * * *



* * * * * * * * * * * * * * * * * * * * * * * * * * * * * * * * * * * * * * * * * * * * *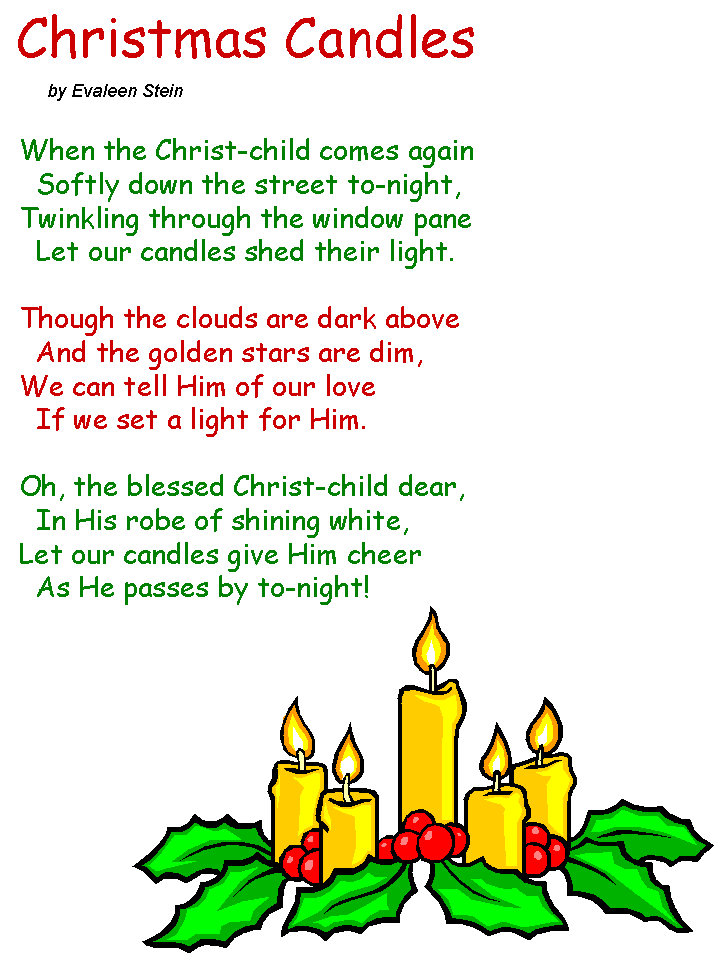 * * * * * * * * * * * * * * * * * * * * * * * * * * * * * * * * * * * * * * * * * * * * *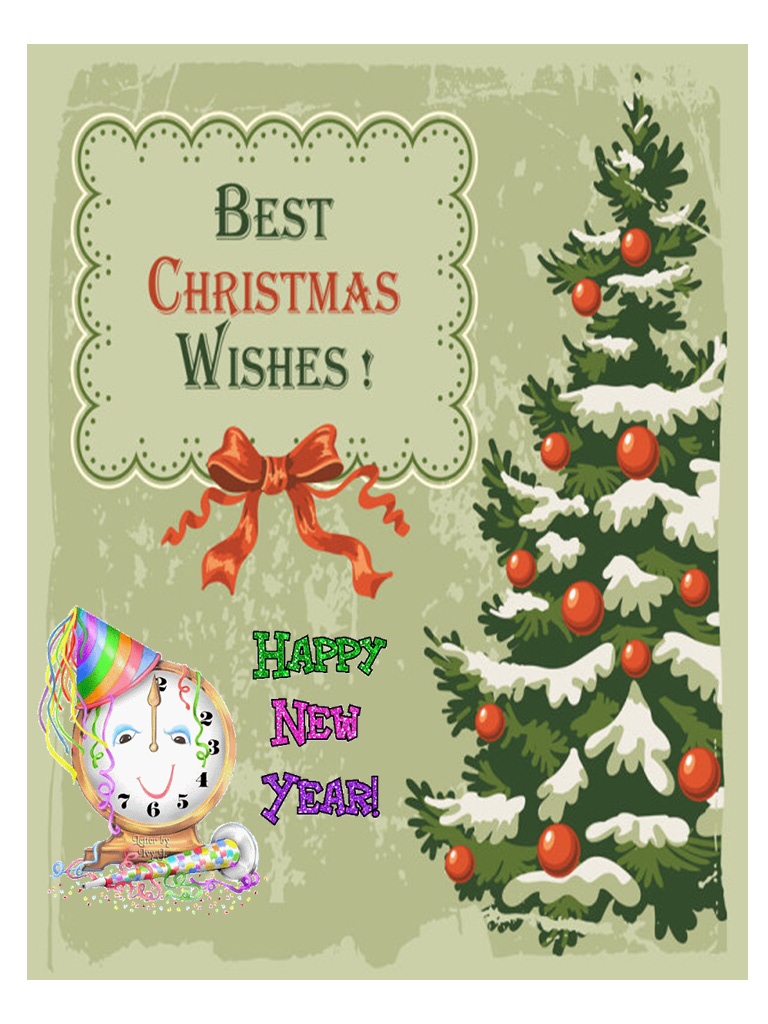 * * * * * * * * * * * * * * * * * * * * * * * * * * * * * * * * * * * * * * * * * * * * *