"Click here for Hindi Version"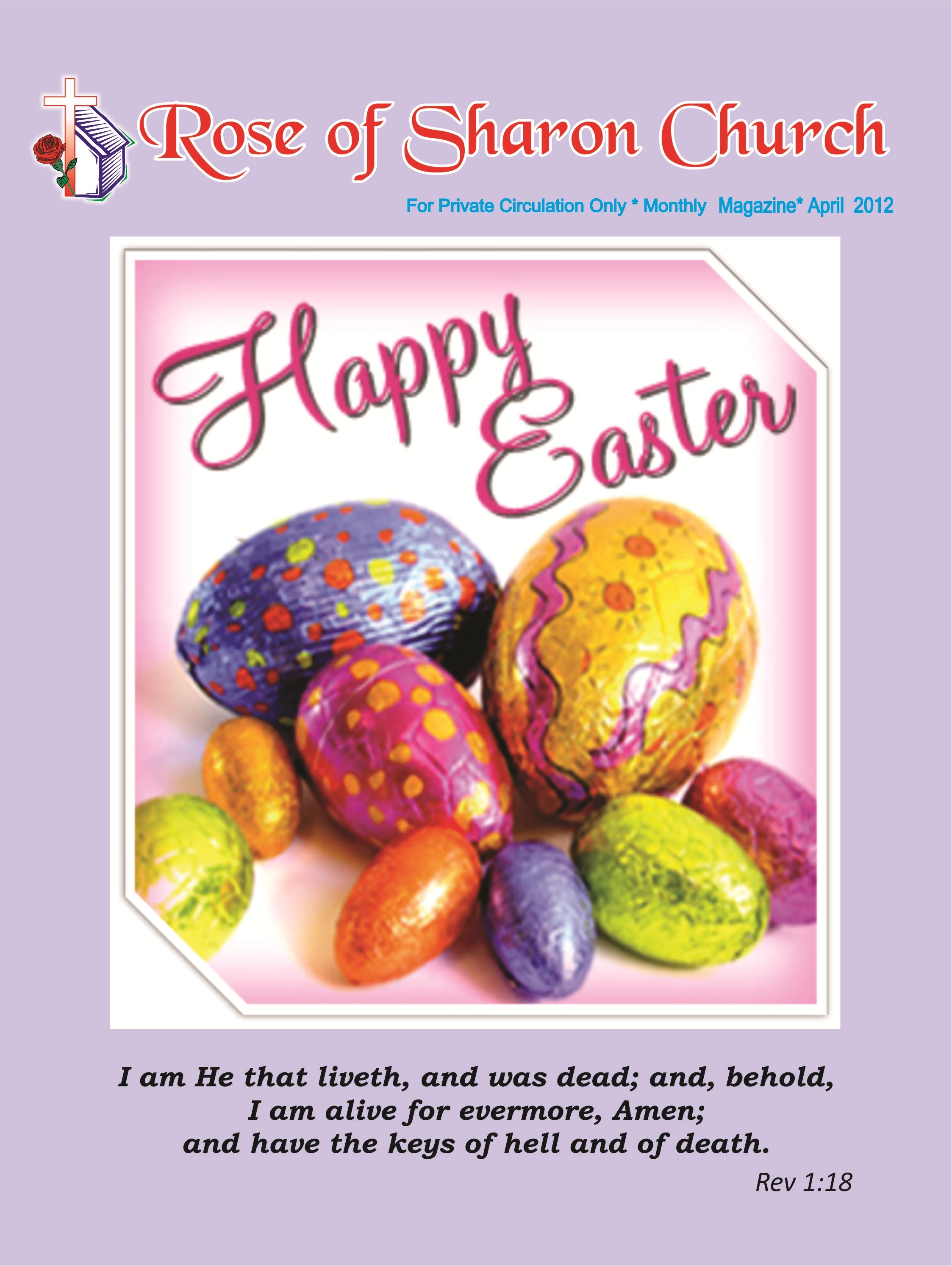 Editor's Note - Pastor Saroja
Testimonies
Show The Way
Rose of Sharon Old Age Home
Rose of Sharon Sunday School, Kalina Mumbai
Rose of Sharon Sunday School, Bhilad - Gujarat
Find the Easter Words
Birthday


* * * * * * * * * * * * * * * * * * * * * * * * * * * * * * * * * * * * * * * * * * * * * * * * * * * * * * *



Editor's Note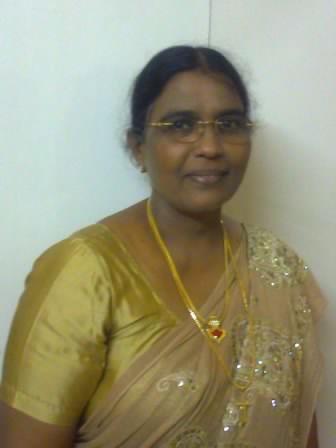 Pastor Saroja M
Easter is a time where we are reminded that we are truly loved by our Lord and Saviour Jesus Christ as He gave His life for us and rose the third day so that we all don't perish in this world. Rose of Sharon family wishes all our readers a very blessed EASTER. Let all our eyes be stayed on Jesus this year.

The Lord does all things for me says David looking at the Lord, in Psalms 138:8"The LORD will perfect that which concerneth me: thy mercy, O LORD, endureth for ever: forsake not the works of thine own hands."

In the same way let us lift up our eyes filled with tears of joy unto the cross of Calvary, where the Lord forgave us our sins, separated us from sin and destroyed the evil one. What are the works Jesus completed on the cross of Calvary?

Firstly, He fulfilled all the prophecies about Him as given in the Bible:
Gen 3:15:"And I will put enmity between thee and the woman, and between thy seed and her seed; it shall bruise thy head, and thou shalt bruise his heel."


Isaiah 7:14:"Therefore the Lord himself shall give you a sign; Behold, a virgin shall conceive, and bear a son, and shall call his name Immanuel."


Mathew 1:23:"Behold, a virgin shall be with child, and shall bring forth a son, and they shall call his name Emmanuel, which being interpreted is, God with us."


Micah 5:2:"But thou, Bethlehem Ephratah, though thou be little among the thousands of Judah, yet out of thee shall he come forth unto me that is to be ruler in Israel; whose goings forth have been from of old, from everlasting."
So many other prophecies about Him have been fulfilled. John 17:4 says, "I have glorified thee on the earth: I have finished the work which thou gavest me to do."

This was a victorious prayer by Jesus when He was in this world.

Secondly, when Jesus came near to the end of His human life, He says in the garden of Gethsemane as given in Mathew 26:38 "Then saith he unto them, My soul is exceeding sorrowful, even unto death: tarry ye here, and watch with me."

On the cross of Calvary Jesus took all our sins and sorrows. Luke 23:46 says, "And when Jesus had cried with a loud voice, He said, Father, into thy hands I commend My spirit: and having said thus, He gave up the ghost."

His last words before His death were like a prayer.

We see Stephen a firm follower of Jesus, when he is dying calls out to the Lord to accept his soul as given in Acts 7:59, "And they stoned Stephen, calling upon God, and saying, Lord Jesus, receive my spirit."

If Stephen had looked around him, his faith may have been shaken.

According to John 14:30:"Hereafter I will not talk much with you: for the prince of this world cometh, and hath nothing in me." Jesus knew Satan would be after Him till the very end, so that is why He commended His soul into His Father's hands.

Mary who was shedding tears at the tomb of Jesus was asked by Him, why are you crying? John 20:15 says:"Jesus saith unto her, Woman, why weepest thou? Whomseekest thou? She, supposing Him to be the gardener,saith unto Him, Sir, if thou have borne Him hence, tell me where thou hast laid Him, and I will take Him away."

Knowing that our Lord is risen will wipe away our tears and give us spiritual peace and joy. He can do great things for you.

After His resurrection He showed Himself to His apostles. Acts 1:3 says: "To whom also He shewed himself alive after His passion by many infallible proofs, being seen of them forty days, and speaking of the things pertaining to the kingdom of God:"

The risen God is alive in your hearts. He has made you as His Holy temple.

If you seek the living God with all your heart you will find Him. Reason: He is alive. 1 Chron 28:9 says:"And thou, Solomon my son, know thou the God of thy father, and serve Him with a perfect heart and with a willing mind: for the LORD searcheth all hearts, and understandeth all the imaginations of the thoughts: if thou seek Him, He will be found of thee; but if thou forsake Him, He will cast thee off for ever."

This is the time to draw near to God and stay with Him. James 4:8 says:"Draw nigh to God, and He will draw nigh to you. Cleanse your hands, ye sinners; and purify your hearts, ye double minded."

Seek the Lord with prayer and fasting with all your heart, mind and soul. 2 Chron 15:2 says:"And he went out to meet Asa, and said unto him, Hear ye me, Asa, and all Judah and Benjamin; The LORD is with you, while ye be with Him; and if ye seek Him, He will be found of you; but if ye forsake Him, He will forsake you."

Seek the Lord while He may be found call ye upon Him while He is near. Prov 8:17 says:"I love them that love me; and those that seek Me early shall find Me."

So let this Easter be a time for us to seek our Lord with all our heart and mind, so that the peace and joy of God be with each one of us and our families.

May God bless you and keep you till we meet again next month.

Pastor Saroja M.
* * * * * * * * * * * * * * * * * * * * * * * * * * * * * * * * * * * * * * * * * * * * * * * * * * * * * * * * * * * *
Praise the Lord. My name is Hawan from Bhilad. I was admitted to hospital with high fever. After six days in hospital, my fever did not subside. As my mother could not afford the high charges of the hospital, I got discharged from hospital. One of my aunties told my mother of the prayer meeting in Kalgaon. During last Sunday service, my mother told this problem to Pastor Saroja. Pastor prayed over me. My fever immediately left me. Now I am perfectly fine. I give all glory to Lord Jesus for healing me. I also thank Pastor Saroja for her sincere prayers for me.

** Sis. HawanBalakrishna Patel, Bhilad

Praise the Lord. This testimony is for my wife, who is pregnant. Last month she experienced severe pain in her stomach. We took an X-ray but the doctor could not diagnose anything nor could he do anything. Then in faith I applied the prayer oil on her stomach every day and slowly her pain subsided. Today, she is completely healed and has no pain. I thank my Lord Jesus for healing her and thank Pastor Saroja for her prayers always. Thank you Jesus.

Praise the Lord. This testimony is regarding my niece who was suffering from severe pain in her spinal cord, which was slightly shifted. Doctors advised to take an X-ray, we took the same; but the X-ray could not reveal anything. Later they decided to have it operated. But, I was against it as I believed that Lord Jesus would heal her. During the previous fasting prayer I wrote this request which Pastor prayed for and also took the blessed prayer oil and applied it on my niece's back. Due to Lord's grace and mercy, she is better now and is able to get up and move, which she couldn't do earlier. All glory and honour to God alone! I also thank Pastor Saroja for her fervent prayers for my request and the prayer oil. Thank you Jesus!

** Bro. PrafulJeevan Patel, Umergaon, Valsad

Praise the Lord. I had got my railway job posting at Virar Station for morning shift but it was too far to travel from Jogeshwari to Virar. For getting a transfer, it takes at least 2 years after joining. Before giving the transfer application, I asked Pastor Saroja to pray for me. After submitting the application, by God's grace alone and Pastor Saroja's prayers, within one year of my joining I got my transfer to Jogeshwari station, which is nearer to my house. I give all Glory and Thanks to Lord God Almighty and thank Pastor Saroja for her prayers.

** Sis. Shelly Arikswamy, Jogeshwari (East)

Praise the Lord. I thank God that after 15 years my husband got a job. I thank Pastor Saroja for her prayers for him.
After getting the job my husband was not going to work regularly. I requested Pastor Saroja for her prayers once again and she prayed for my husband. I thank Jesus and Pastor once again because my husband is now going regularly to work.

**Sis. JyothiSurti, Vakola

Praise the Lord. Throughout my pregnancy I had stomach pain as I was also suffering from stone problem. For the last five months, every Sunday Pastor Saroja used to pray for me.
It is only through our Lord's Grace, I have recently delivered a child through a normal delivery. The child and myself are both fine and I am very happy for this miracle in my life. I thank Pastor Saroja for her fervent and sincere prayers for me.

** Sis. Nutan, KalgaonBhilad

Praise the Lord. I thank Jesus with all my heart for his wonderful miracle in my life. Some days ago I had a fall in my house. My hand was paining very much. Doctor asked me to take an X-ray. The X-ray revealed a fracture in my arm. Doctor advised for the arm to be put in plaster. Since I could not afford plaster, I applied prayer oil in faith. After four days, when I went to the doctor again and took an X-ray, the reports showed that my hand had no fracture. Praise the Lord! I thank the Lord for healing me through the prayer oil. I sincerely thank Pastor Saroja for always praying for me and my family.

** Sis. Rekha Ganesh, Bhilad

Praise the Lord. I had a throat problem, due to which I was unable swallow anything. I told this matter to Pastor Saroja. She prayed for my problem and now I am completely healed.

** Sis. Arikmary Richardson, Goregoan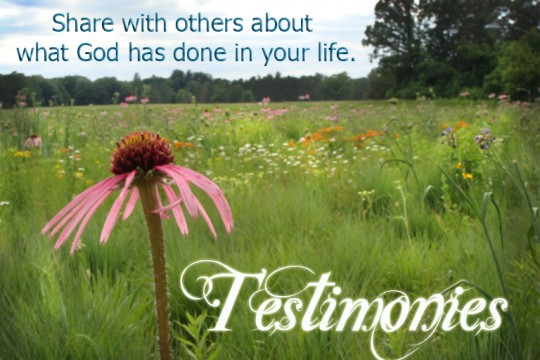 If our Good Lord has worked in your life through Pastor Saroja's prayers, the blessed oil or in any way through the Rose of Sharon Church- do share your testimony with us so that we can together Glorify God. You could send your testimonies to us by post or mail us at pastorsaroja@gmail.com. Let many others too be blessed hearing them.
* * * * * * * * * * * * * * * * * * * * * * * * * * * * * * * * * * * * * * * * * * * * * * * * * * * * * * * * * * *
Show The Way
Just up the road from my balcony is a field, where I often see two horses grazing. From a distance, they both look the same, but if you go closer, you notice that one of them is blind. The owner hasn't discarded him, but has made him a comfortable stable to live in. This by itself is quite amazing. But if you stand nearby and listen, you'll hear the sound of bells coming from one of the horses.

The horse with normal vision has attached to his halter, small coppercoloured bells. Their tinkling lets his blind friend know where he is so that he can follow him. As you stand and watch the two friends, you see that the horse with the bells always checks on the blind horse, and the latter keeps his ears glued to the bell and ambles along in that direction, trusting that his friends will not lead him astray.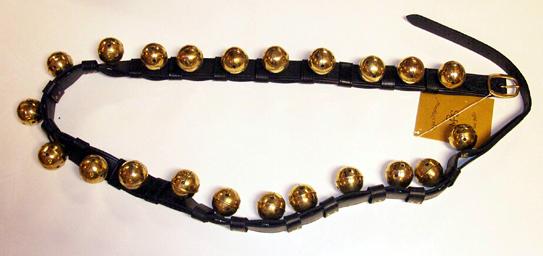 When the horse with the bells returns to the shelter of the stable each evening, he stops occasionally, looking back to make sure that his blind friend isn't too far behind to hear the bell.

Like the owner of these horses, God does not discard us just because we are not perfect. He watches over us and even brings others into our lives to help us when we are in need.

Sometimes, we are the Blind Horse, being guided by the tinkling bells of those who God places in our lives.

And at other times, we are the Guide Horse, helping others to find their way.
* * * * * * * * * * * * * * * * * * * * * * * * * * * * * * * * * * * * * * * * * * * * * * * * * * * * * * * * * * *
Rose of Sharon Old Age Home
Mira Road - Mumbai
Greetings to all our readers in the most matchless name of our Lord and Saviour Jesus of Nazareth. It is a great joy to once again share with all our dear readers about the wonderful works of our Lord Jesus Christ in His habitation here at the Rose of Sharon Trust, Mira Road. Truly God is faithful and His faithfulness endures to all generations.


This time we share with you about Grandpa Anthony Almeida. His story is truly a miracle from God. Grandpa Anthony is 80 years old and is a resident of Mira Road. He was brought to the old age home in May 2011. Before he was brought to the home, he was being tended to, by a caretaker at his home. When this grandpa was brought to the Rose of Sharon home he was in poor health and had boils which had turned into wounds all over his body. His blood pressure was in excess of 170. He also suffers from thyroid in the neck, due to which, with a lot of discomfort he used to swallow food or drink water. He was brought to the home in a very bad state as he was considered a last stage case by his family and friends who had given up all hope of his survival. I remember clearly how his daughter said that he would survive for not more than 2 months - but we knew one thing for sure: that God is alive in the Rose of Sharon and how many greater and unbelievable things have happened and have been done by our mighty Lord in this place. In faith, we exhorted her not to lose hope and comforted her by saying that if it is God's will he will survive.

God has been faithful and has shown his faithfulness in this matter too. Grandpa Almeida slowly started recovering by the grace of God. The boils all over his body were healed within a week and there were no marks after a month. His blood pressure came back to normal and is stable. He started having his meals regularly and though there was a little discomfort initially, gradually all his discomfort disappeared. He is now eating his meals without any difficulty despite his thyroid problem.

Today he has completed 11 months in the home and by God's grace alone, is as strong as a youth. Other than me, no one in the home dares to shake hands with this Grandpa, as his hand grip is like that of a young man and he can squeeze anyone's hand really hard. He is a very strong man and changing his diapers, giving him his daily bath etc. takes a lot of effort - but these things are insignificant when we think about his state as he was brought to the home nearly a year ago, and there is great joy and satisfaction in knowing that God has given him his strength back. Of late, Grandpa Anthony is standing and with a little help has begun to walk.

When we look at him, only one thing keeps speaking to our mind: that there is nothing impossible with God, when we hope and trust on Him as our help. He is the one who gives us victory against all odds.

May the good Lord Jesus Christ give this Grandpa long life and strength so that he may continue to be a witness for all to proclaim that "WITH GOD ALL THINGS ARE POSSIBLE".

Mat 19:26 But Jesus beheld them, and said unto them, With men this is impossible; but with God all things are possible.

Praise The Lord.

** Bro. Moses George
* * * * * * * * * * * * * * * * * * * * * * * * * * * * * * * * * * * * * * * * * * * * * * * * * * * * * * * * * * *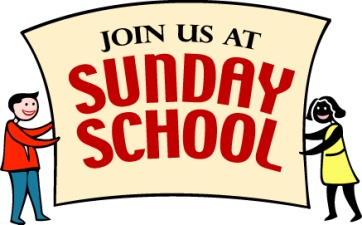 Rose of Sharon Sunday-School
(Kalina, Mumbai)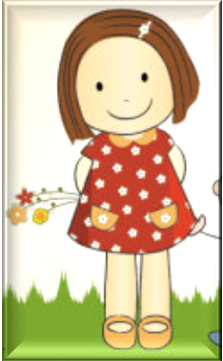 It is a delight each month to share about our little Sunday school children and their wonderful Christianly personalities. We give glory to God for our precious children.

This month we teachers would like to share about Damaris Patel who is in Beginners Class in Sunday school. Damaris is the "little baby" of our class as she is the youngest child in Sunday school. When she joined Sunday school she was very shy and took some time to open up. But now she is energetic and loves to interact with the other Sunday school children.

She is a disciplined and obedient child in class – doing whatever is being told to her. She is also attentive in class and quick to learn.

Damaris has a special talent – she loves to sing. She sings loudly and clearly. And sometimes even if she doesn't know the words of a song well – she will join in the group and sing. What is wonderful to see is that she is not shy to come up in front of the class and sing aloud with actions.

She will always share her testimonies every Sunday. Even if her testimonies are short and just one liner – she will stand up and share it with all of us. Her testimonies are mostly simple – "Jesus brought me to Sunday School on time...Thank you Jesus" - and other such simple testimonies. It is wonderful to see how children appreciate God's work in their lives – in simple day to day things that we normally take for granted!

It is a delight each month to share about our little Sunday school children even as we continue to be so inspired with their great faith in "Jesus".

Praise the Lord.

** **Sis. Sandra Daniels
* * * * * * * * * * * * * * * * * * * * * * * * * * * * * * * * * * * * * * * * * * * * * * * * * * * * * * * * * * *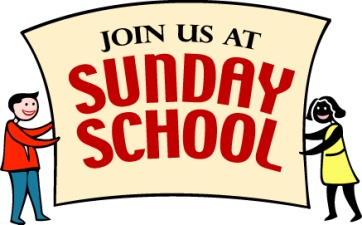 Rose of Sharon Sunday-School
(Bhilad, Gujarat)i
Praise the Lord! God is good all the time. Our class is getting more fun-filled as summer is setting in. The children are already in the holiday mood as they look forward to summer vacations. The cool shady area under the trees is a great relief from the sweltering heat.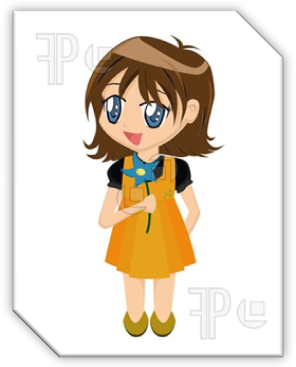 This time, I would like to share about a little girl named Annie. She is around 6 years old. Annie is very active and easily grabs my attention and I have to keep telling her to sit in one place or be still. She is always keen to be the first person to be sharing testimonies, so much so that even while I'm still announcing about the testimony-time and that they need to now share testimonies, she springs up and is already telling her testimonies in her Gujarati-Hindi mix language.

Also, she has a series of testimonies and I have to stop her after a few; being conscious of time and to be able to give every child a chance to share their testimonies too. She likes to sit in the first row during the class. She also loves to dance and is a quick learner as she picks up the actions and songs instantly. It's nice to see her bubbly and enthusiastic all the time.

May God's grace continue in the lives of these children even in the days to come and may His name be glorified.

** Sis. Sandra Daniels
* * * * * * * * * * * * * * * * * * * * * * * * * * * * * * * * * * * * * * * * * * * * * * * * * * * * * * * * * * *
* * * * * * * * * * * * * * * * * * * * * * * * * * * * * * * * * * * * * * * * * * * * * * * * * * * * * * * * * * *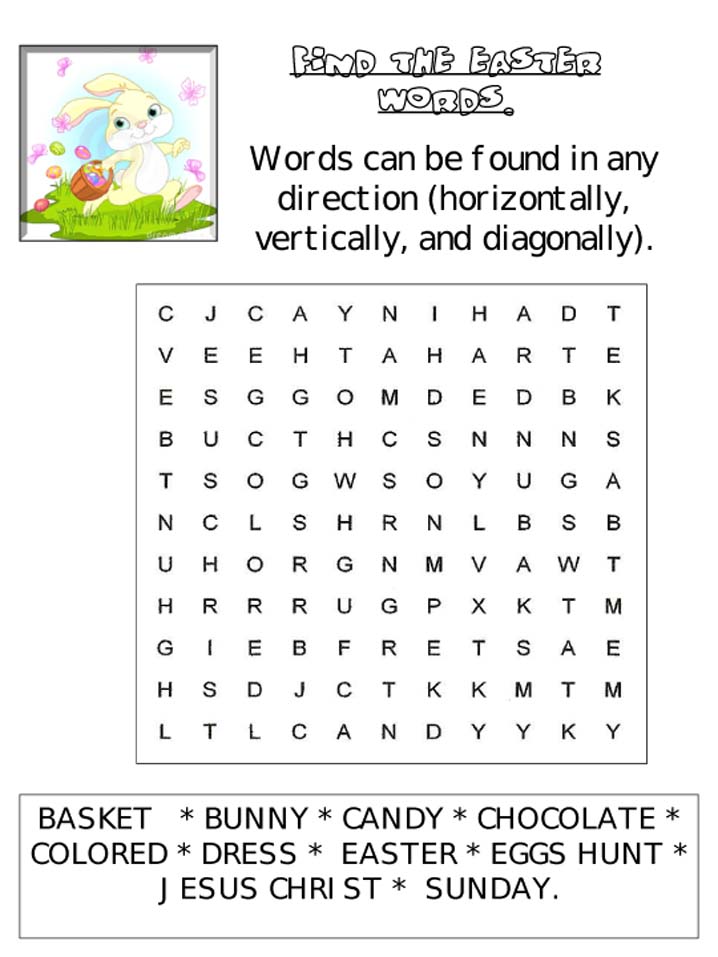 * * * * * * * * * * * * * * * * * * * * * * * * * * * * * * * * * * * * * * * * * * * * * * * * * * * * * * * * * * *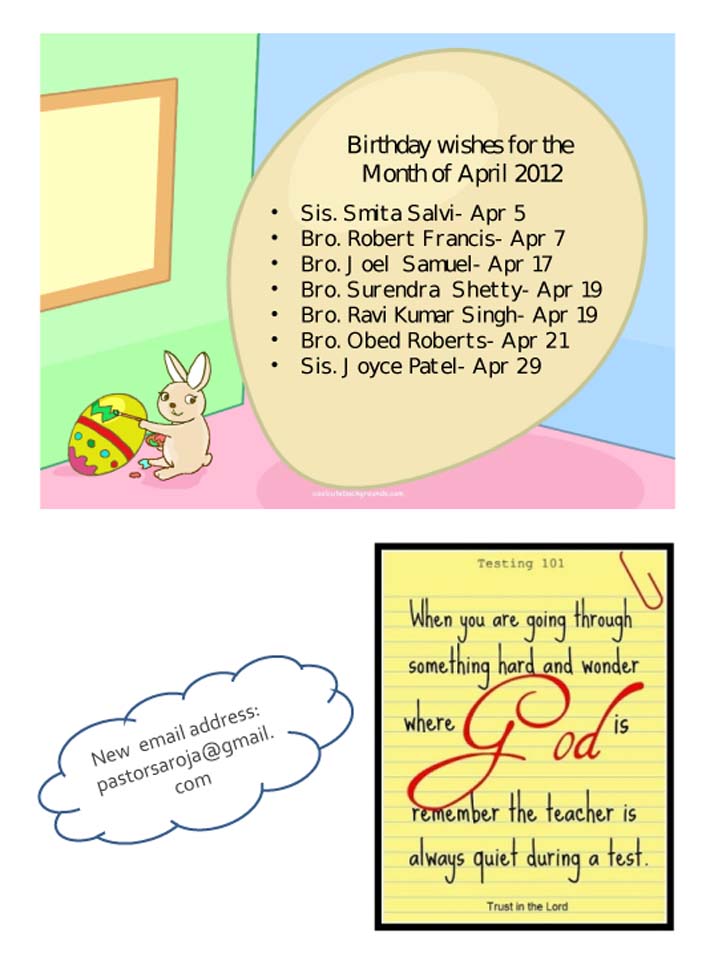 * * * * * * * * * * * * * * * * * * * * * * * * * * * * * * * * * * * * * * * * * * * * * * * * * * * * * * * * * * *
* * * * * * * * * * * * * * * * * * * * * * * * * * * * * * * * * * * * * * * * * * * * * * * * * * * * * * * * * * *