"Click here for Hindi Version"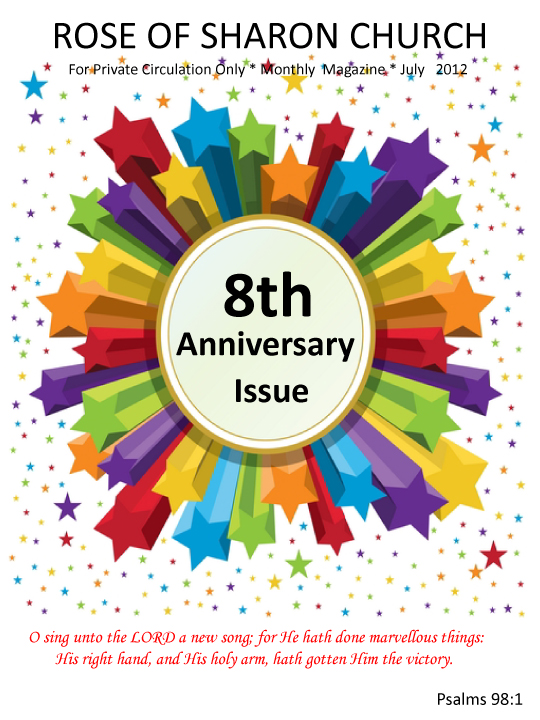 Editor's Note - Pastor Saroja
Tick Tock
Testmonies
The righteous shall be joyful
Stolen Turkey
Rose of Sharon Old Age Home, Mira Road - Mumbai
Sunday School- Kalina
Sunday School- Bhilad
Storm at Sea
Events photos




* * * * * * * * * * * * * * * * * * * * * * * * * * * * * * * * * * * * * * * * * * * * * * * * * * * * * * *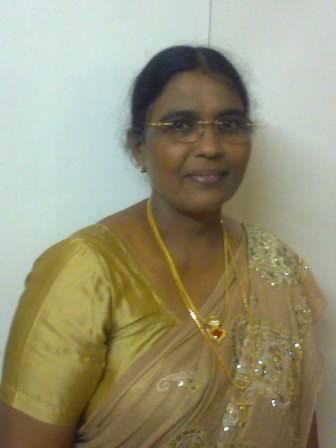 Editor's Note
Pastor Saroja M
My beloved members of the Rose of Sharon family and our beloved readers of the Rose of Sharon magazine, I greet you all in the name of my Lord and Saviour Jesus Christ on this occasion of the 8 th Anniversary of our Rose of Sharon Church.

More than the Church anniversary, it is a greater spiritual joy to have our Lord Jesus Christ with us.

Today, the Lord looking at you says, "Do not fear"; because the grace of God is in you, i.e. the Son of God - Jesus, who is our Saviour, Deliverer and the Giver of victory.

Jesus saves you from sin and death. He will deliver you from sickness and the enemy.

How blessed are we who have been delivered from the powers of hell and have been freed from the curse of Satan by our God who has crushed him.

Before I received salvation, I had seen a dream. I had seen a river of sinking sand. I saw many people struggling to come out of it, but they could not as they sank. I was also pulled by its power and was struggling to come out, and I was sinking. That time, I saw a man on the river bank stretching His hands to me. I grasped His hands tightly and He pulled me out of the sinking sand. If that Man had not saved me I would have sank in the sand and reached the fires of hell. How great is the Hand through which I received the grace of salvation.

Salvation means:
First, the grace of God which saves us from hell fire and leads us to eternal glory.
Second, the grace of God which dwells within us in the form of the Son of God
Third, the grace of God through which our names shall be written in the book of life and have the promise of eternal life.
To fulfil all these promises Jesus was born through Mary.
The God who gave us the grace to start the Rose of Sharon Church, having completed eight years is now leading us into the ninth year.

Phil 1: 5 & 6 says, "For your fellowship in the gospel from the first day until now; being confident of this very thing, that He which hath begun a good work in you will perform it until the day of Jesus Christ."

Look unto Jesus the author and finisher of our faith. Heb 12: 1 & 2, "Wherefore seeing we also are compassed about with so great a cloud of witnesses, let us lay aside every weight, and the sin which doth so easily beset us, and let us run with patience the race that is set before us. Looking unto Jesus the author and finisher of our faith; who for the joy that was set before him endured the cross, despising the shame, and is set down at the right hand of the throne of God."

The good work that Jesus has started is still not complete. Apostle Paul says, Phil 3: 13 &14, "Brethren, I count not myself to have apprehended: but this one thing I do, forgetting those things which are behind, and reaching forth unto those things which are before, I press toward the mark for the prize of the high calling of God in Christ Jesus."

David in his youth did not think of God as his shepherd only, but also as his counsellor. In every big or small decision David kept his request at the Lord's feet and waited for the Lord's counsel. Accordingly David received God's blessing in his life.

Though David was an ordinary shepherd, he prospered to become the King of Israel. As per God's promise to David in Psalms 32:8, "I will instruct thee and teach thee in the way which thou shalt go: I will guide thee with Mine eye."

My beloved people - in your lives also, seek the Lord's counsel always and not only in times of trouble.

What is the experience of Habakkuk the prophet? Habakkuk 2:1 says, "I will stand upon my watch, and set me upon the tower, and will watch to see what He will say unto me, and what I shall answer when I am reproved."

The Lord answers, Prov 8:34, "Blessed is the man that heareth me, watching daily at my gates, waiting at the posts of my doors."

Even when David knew his enemy Saul was dead he did not make haste to become King. He enquired of the Lord whether he could go to Judah. He took the counsel of the Lord and did accordingly. 2 Sam 2:1, "And it came to pass after this, that David enquired of the LORD, saying, Shall I go up into any of the cities of Judah? And the LORD said unto him, Go up. And David said, Whither shall I go up? And he said, Unto Hebron."

To fight twice with the Philistines, David took the Lord's counsel and he got victory after victory. 2 Sam 22: 19 to 25, "They prevented me in the day of my calamity: but the LORD was my stay. He brought me forth also into a large place: He delivered me, because He delighted in me. The LORD rewarded me according to my righteousness: according to the cleanness of my hands hath He recompensed me. For I have kept the ways of the LORD, and have not wickedly departed from my God. For all His judgments were before me: and as for His statutes, I did not depart from them. I was also upright before Him, and have kept myself from mine iniquity. Therefore the LORD hath recompensed me according to my righteousness; according to my cleanness in His eye sight."

Because of this the land of Israel prospered. David always praised the Lord who instructed him. Psalms 16:7, "I will bless the LORD, who hath given me counsel: my reins also instruct me in the night seasons."

David thus lived to a long age in riches and glory and died a peaceful death.

Beloved ones, to live a long and peaceful life hear the Lord's counsel and walk accordingly. Isaiah 30:21, "And thine ears shall hear a word behind thee, saying, This is the way, walk ye in it, when ye turn to the right hand, and when ye turn to the left."


God bless you all till we meet again.


Pastor Saroja
* * * * * * * * * * * * * * * * * * * * * * * * * * * * * * * * * * * * * * * * * * * * * * * * * * * * * * * * * * *
Tick-tock, Tick-tock
There once was a farmer who discovered that he had lost his watch in the barn. It was no ordinary watch because it had sentimental value for him. After searching high and low in the hay for a long time, he gave up and enlisted the help of a group of children playing outside the barn. He promised them that the person who found it would be rewarded. Hearing this, the children hurried inside the barn, went through and around the entire stack of hay but still could not find the watch.

Just when the farmer was about to give up looking for his watch, a little boy went up to him and asked to be given another chance. The farmer looked at him and thought, "Why not? After all, this kid looks sincere enough." So the farmer sent the little boy back to the barn. After a while the little boy came out with the watch in his hand! The farmer was both happy and surprised. He asked the boy how he managed to succeed where the rest had failed.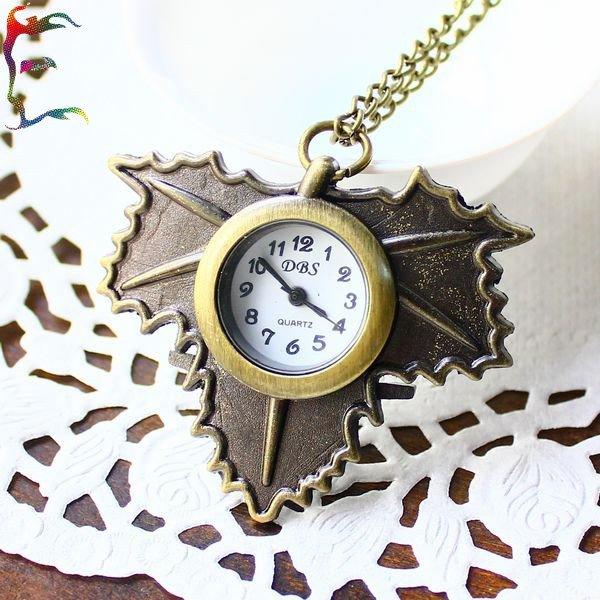 The boy replied, "I did nothing but sit on the ground and listen. In the silence, I heard the ticking of the watch and just looked for it in that direction." A peaceful mind, can think better than a worked up mind.

Allow a few minutes of silence to your mind every day and see, how sharply it helps you to set your life the way you expect it to be!
* * * * * * * * * * * * * * * * * * * * * * * * * * * * * * * * * * * * * * * * * * * * * * * * * * * * * * * * * * *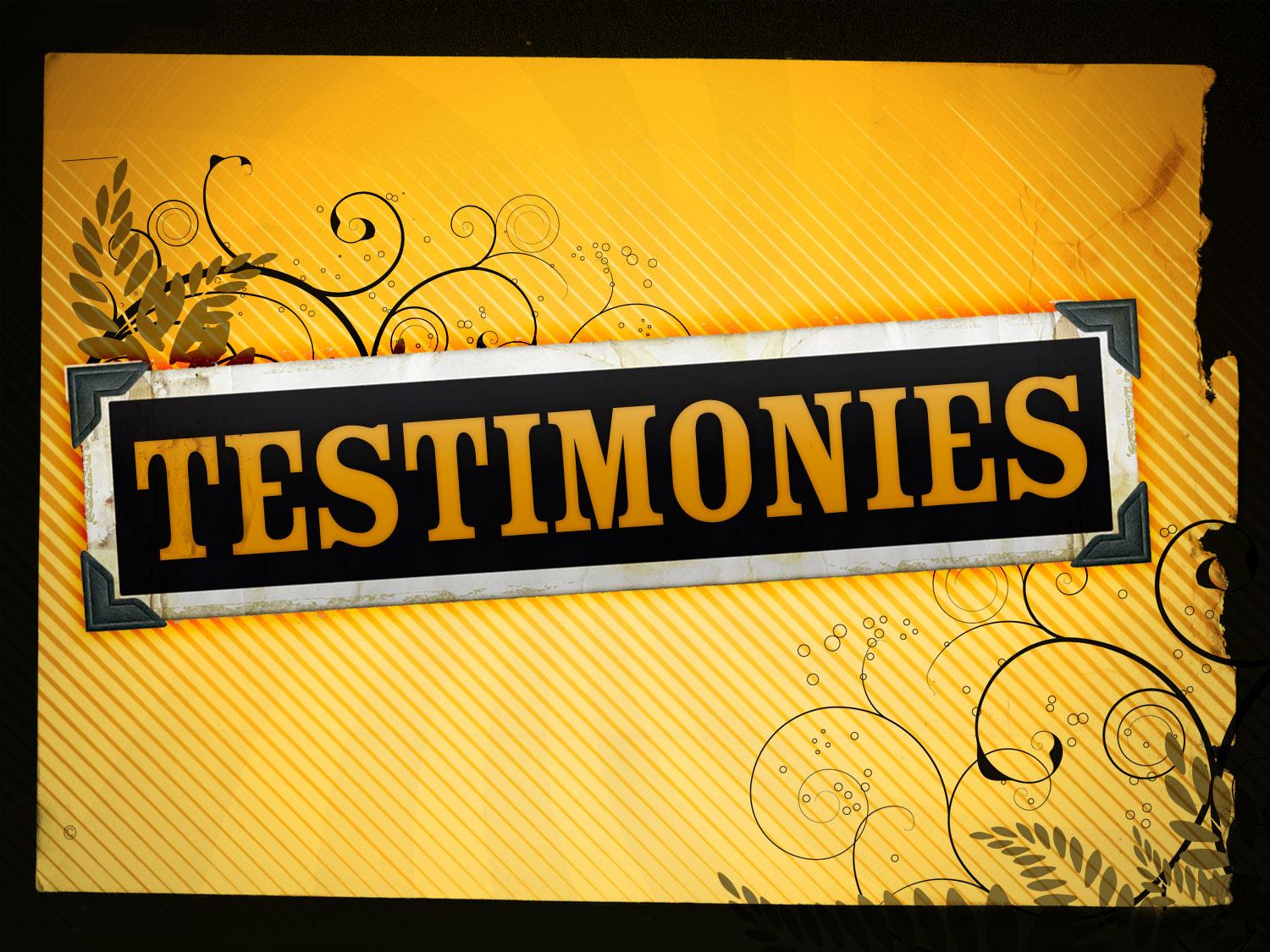 Praise the Lord! I thank the Lord Almighty for loving me and working miracles in my life. The Performance Band for our annual appraisal was released in April and I was shocked to see that I had received the lowest rating band. I was very disappointed and discouraged by this. I kept a prayer request in our church prayer request book. Though everyone told me that it won't change, no matter who I speak to, I had a word with my Manager who agreed that my performance was good, but he told me that I was already out of their queue and it was not possible to make any changes. I escalated this to the highest authority but no one got back to me. To my surprise, I received a mail on 30th May saying that my request was approved and my Performance Band was revised. I thank my Almighty Father for making this impossible thing possible for me and not letting injustice happen to me. I believe that the Lord answers each and every prayer request we bring into this church. I thank Pastor Saroja for her fervent prayers for me and my family always. Also, I thank Lord Jesus for His Love and Grace upon me.

*** Sis Smita Salvi, Thane

Praise the Lord! Approximately two weeks ago, I had boils all over my chest and back. I had consulted the doctor and he told me that I had a sickness called Naagin (also known as 'zoster'). The following Sunday I told about this problem to Pastor Saroja. She very earnestly prayed for me and she told me to apply prayer oil. After Pastor Saroja's prayers and application of prayer oil, I am completely healed of this illness. All the boils on my body have disappeared. I sincerely thank Lord Jesus for healing me through prayer oil and Pastor Saroja for her prayers.

*** Bro. Ramesh Surti, Malad (E)

Praise the Lord!
1) My husband was jobless for many months. Last month I had brought my husband for prayers to Pastor Saroja. By Lord's Grace and Mercy, my husband got a good job. I give all glory to the Lord and also thank Pastor Saroja for her prayers.
2) I had brought my kids so that Pastor Saroja may pray for them for their exams. Due to Lord's grace alone my kids passed their exams with good grades and are promoted to the next class. I give all glory and praise to Lord Jesus. I also thank Pastor Saroja for her prayers.

*** Sis Angelina Pillai, Jogeshwari (W)

raise the Lord! I was looking forward to sell my flat for a very good price. I had told this matter to Pastor Saroja and kept a prayer request for the same. According to the Lord's will and plan, I was able to sell my flat with very good price.

*** Bro. Kamlesh Rathod, Virar (E)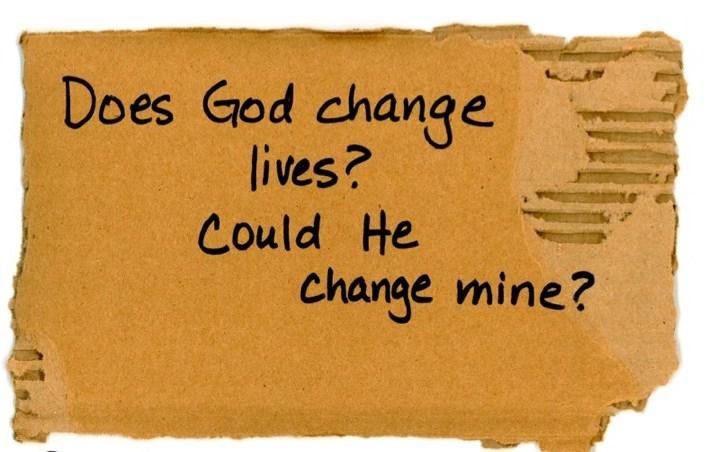 Praise the Lord! I would like to thank my Lord Jesus that He has given me another opportunity to glorify His mighty name once again. I was jobless since the last 2 and half years due to health issues. I told this to Pastor Saroja and she has been praying for me continuously. Lord answered her prayers and blessed me with a good job in the nearby church as a gardener. I give glory to Lord Jesus and I also thank Pastor for her sincere prayers.

*** Bro Joseph Arikswamy, Jogeshwari (E)

Praise the Lord! I want to thank my Lord Jesus for giving me an opportunity to glorify and magnify His mighty works in my life. During the Mira road fasting prayer, I was continuously vomiting and having loose motions. I told this matter to Pastor Saroja. She prayed for me during the rally and after prayers I was completely healed. I thank Lord Jesus for healing me and I also thank Pastor Saroja for praying for me and my family always. Thank you Jesus !

*** Bro Brijesh Patel, Mira Road

Praise the Lord! I am extremely sorry for giving this testimony late by almost a month. In the month of May, before I left offshore, for 2 days I had severe pain in my left hand. After our house prayer meeting, I told this to Pastor Saroja. Next day I got up and felt the pain had subsided and eventually when I left for the airport I realized the pain had completely vanished. I give all glory and honour to Lord Jesus for His miracle touch and I also thank our Pastor Saroja for her faithful prayers.

Bro Lancelot Lobo, Mira Road




* * * * * * * * * * * * * * * * * * * * * * * * * * * * * * * * * * * * * * * * * * * * * * * * * * * * * * * * * * * *
The righteous shall be joyful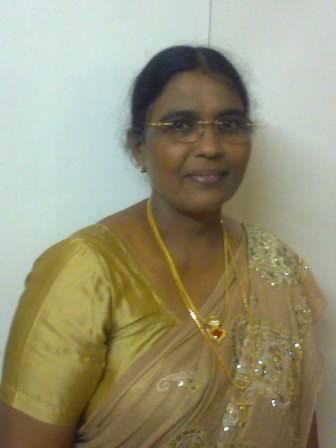 By Pastor Saroja
Psalm 118: 15 "The voice of rejoicing and salvation is in the tabernacles of the righteous: the right hand of the LORD doeth valiantly". What dwells in the tent of righteous people? Rejoicing and Salvation. Those who have received the grace of salvation, enjoy rejoicing and salvation in their lives. Remember the song "Its bubbling -.its bubbling-.its bubbling in my soul". When Jesus visited Zacchaeus' home what did He say? Luke 19 : 9 "And Jesus said unto him, This day is salvation come to this house, for so much as he also is a son of Abraham". Yes, the day Jesus visited Zacchaeus' home; the entire household was graced with salvation. Acts 16: 31 "And they said, Believe on the Lord Jesus Christ, and thou shalt be saved, and thy house". If we also wish that there is rejoicing and salvation in our life and homes, it is important that we have a relationship with God and know Him closely and also that God knows each one of us individually. Without the grace of God it is impossible to rejoice and receive His salvation. Zacchaeus' family lacked nothing; they had all the riches and wealth. The only lack in their home was salvation. Without Jesus, Zacchaeus' home was worthy for nothing, but after Jesus visited his home, the entire household received salvation. Thus, unless we meet God and God meets us, it is impossible to get salvation. We may have all the riches of the world, but salvation is graced only by God. To receive salvation in our lives, it is important to know the Almighty God. 2 Corinthians 6: 18 "And will be a Father unto you, and ye shall be my sons and daughters, saith the Lord Almighty". Almighty God says, if you shall be my sons and daughters, I will be a Father unto you. Imagine the kind of grace we can receive from the Almighty God, just by being his children- He makes us His family. What can we lack in our lives when the Almighty God is our Father? Nothing! Our Father introduces himself not as an ordinary God but as an 'Almighty God'. Who can stop our blessings when God is our Father? No-one in this world! When we meet God and He meets us, our life is full of rejoicing- and salvation is ours and for our entire household was graced with 'Salvation'.

In our lives we can never say we have everything. Unless we meet God and He meets us, there will always be a lack in our life. King David had a personal relationship with God; he says in Ps 73: 26 "My flesh and my heart faileth: but God is the strength of my heart, and my portion forever". David would never want to lose his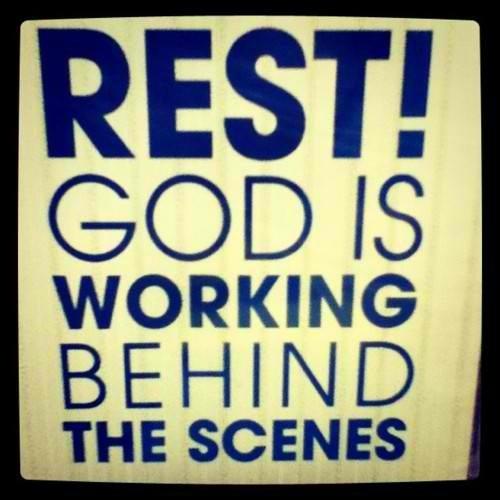 salvation, for the love of anything of this world. He says let everything in my life fail, but God is the strength of my heart and in my heart I would never want to lose God's salvation. King David knew from his personal experience in life that if he had all riches of this world and loses his salvation, his life was worthy for nothing. Similarly, for us, if we too have all riches of this world and lose our salvation, our riches are worthy of nothing. Remember the Lord God visited us when each one of us was alone; when we were in sorrow and pain the Lord comforted us. When we were in tears the Lord wiped our tears, when we were in sin the Lord washed us with His precious blood. Thus, today we must stand for Him. Is it by our goodness and greatness that we can do anything for the Lord? 'NO', but by His grace alone and His salvation, we can stand upright today. We can't purchase any of our spiritual blessings in a Mall or Shopping Centre; it is by God's grace, love, mercy and kindness alone. The God who found us when we were yet sinners, who washed us with His precious blood and made us whole once again, wants to lead and guide us each day. Thus it is important to give our life into His hand. Deuteronomy 32:12 "So the LORD alone did lead him, and there was no strange god with him". Our God not only found us as sinners, delivered us out of our sins and washed us with His precious blood; now He will lead and guide us each day. No one else does this for us.

Thus David says in the Psalms that without God we cannot get salvation. Zacchaeus heard that Jesus would be passing by a particular street on a day and he wanted to see Jesus. Being of short stature, he decided to climb the sycamore tree and wait for Jesus to pass by. Jesus knew his heart; when He passed by He called Zacchaeus down and told him that he would visit his home that day. God remembered the promise he made to Abraham and thus graced the entire Zacchaeus household with salvation that day. Today, we may have gained a lot in life and yet if there be a lack, God will fulfill that lack too. God, who called us as sinners, brought us from darkness into light, washed us with His precious blood and has made us stand for His glory, also wishes to walk with us every day. Apostle Paul says that when he laid his hands on the gentiles and prayed for them, the Holy Spirit was poured upon them. Acts 19:6 "And when Paul had laid his hands upon them, the Holy Ghost came on them; and they spake with tongues, and prophesied". Here we see that whomever the Holy Spirit fell upon, they started speaking in tongues and prophesying. The apostle Paul further says in Ephesians 1:13 "In whom ye also trusted, after that ye heard the word of truth, the gospel of your salvation: in whom also after that ye believed, ye were sealed with that Holy Spirit of promise". By hearing God's word and accepting it, we are sealed by His spirit of promise. When God wipes our tears, washes our sins and grants us with salvation, we are sealed by His Holy Spirit. We should never hurt the Spirit of God once we are sealed by it. Paul further also warns the people never to grieve God's Spirit; Ephesians 4:30 "And grieve not the Holy Spirit of God, whereby ye are sealed unto the day of redemption". We should never grieve the Holy Spirit. When do we grieve the Holy Spirit? When we refuse to know the truth, when we do not accept God in our hearts, when we forget God's love in our lives... at that time we grieve our God. Paul warns the people of their pride, ego as well as disbelief in the Lord and cautions that they must not grieve His Holy Spirit.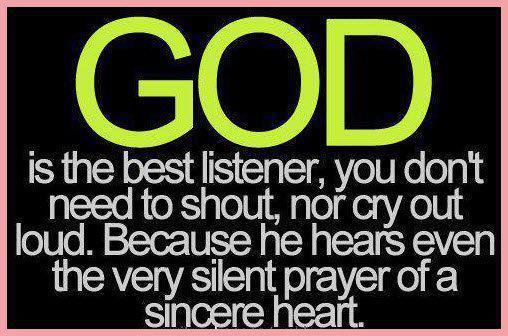 Once, King Ahab was travelling on a horse back. The maximum a horse can gallop is up to 90 kms/hour. An eagle can fly @ 80 kms/hour. But Elijah, because of God's Spirit within him, was strengthened to run faster than the horse and reached Jezreel before King Ahab. God anoints us with speed to do His work. He has given His love for us and has graced us with His salvation. From beginning times we have seen, those who have speed within themselves, God uses them further to bear His fruits and those without speed and zest to serve him, He cuts them off. 1 Kings 18:45-46 "And it came to pass in the mean while, that the heaven was black with clouds and wind, and there was a great rain. And Ahab rode, and went to Jezreel. And the hand of the LORD was on Elijah; and he girded up his loins, and ran before Ahab to the entrance of Jezreel." Elijah runs before King Ahab who is on horseback, but Elijah reaches before the King, because God's spirit is in Him and God empowers Him. Jesus says in John 15, the tree that does not bear fruits He cuts off and that which bears fruits He prunes further. It is God's right to do what he wants - it's the work of the Almighty God and no one can bring hindrance in that work. Even today, I am relieved of a big burden and bondage; I realized that without God cutting that branch, there would be no fruits and thus God did what He thought was the best. John 15:2"Every branch in me that beareth not fruit he taketh away: and every branch that beareth fruit, he purgeth it, that it may bring forth more fruit". To bear more fruits for God, He prunes the tree, not to destroy it but to bear better fruits. The 'Word of God' is true, whenever God prunes our life we should not be disappointed, but must rejoice because He wants us to be more fruitful for Him. Our life will be blessed when the Hand of God is upon us. We should call unto Him, not for one day, one month, and one year; but for years together till we receive the answer. We should never give up for God is watching upon us. Remember the story in the holy scriptures of King Jehoshaphat; when Syria came to fight against him he was scared, but God was watching over him. When God asked them to sing praises to Him, God worked in this situation. Remember God is watching over us, if we are murmuring or cursing Him. He is checking our faith in Him. We must remember God's promise for this church 'Little Flock, Fear Not', those who are first will be last and who are last will be first.
Our God is alive and He is a true God. God knows each ones' weakness - through our weakness He will strengthen us. He will never let go our hands but will hold it tight. When God told Balaam not to curse Israel, He told him not to go. But again and again, Balaam comes before God with bigger officers and repeatedly asks of God whether he should go; wherein God reluctantly gives him permission to go. But we know what happened. God himself becomes an enemy and His angel stands before Balaam's donkey with a sword and dissuades Balaam from going further. Similarly in our lives too, we must be obedient to God's word, when He says 'No', we should not ask God again and again and disobey Him. John 16:13 "Howbeit when He, the Spirit of truth, is come, He will guide you into all truth: for He shall not speak of Himself; but whatsoever He shall hear, that shall He speak: and He will shew you things to come".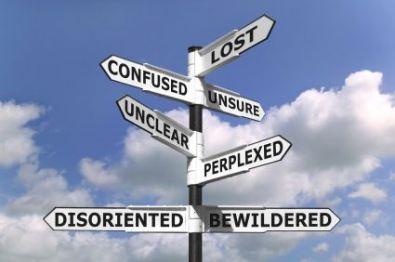 God will always guide us in the path of truth, when His salvation is upon us- even if the road is narrow and full of hurdles. It is for this purpose Jesus rose again on the 3rd day, to bless us with life and strengthen it. He corrects us because we are His children. Do we correct our neighbour's children? No. Thus, our God also wishes that we do not go back to darkness; He continues to correct us because we are His children and He is our Father. He never wishes us to be unhappy and sorrowful. John 16:8 "And when He is come, He will reprove the world of sin, and of righteousness, and of judgment". When Jesus comes, He will reprove the world of sins, righteousness and of judgment. Thus the congregation that receives correction is blessed. The true God is working in such a congregation. We are truly privileged to get God's correction in our life. In truth, it has been noticed that people hate God's correction; they only want His blessings and His love. But we must remember; only His children get His correction. King David sinned once; he coveted the wife of his soldier and killed him. David committed sin with her and she was pregnant with his child before David married her. Later, David married her and brought her to his palace. God was watching all this, God waited for a year and then sends his prophet Nathan to convict David of his sin and Nathan tells David of his every wrong doing. After hearing about his sins, King David repents completely. Thus remember, correction is important in our lives too. Unless we get correction, we do not realize that we are doing wrong or that we have sinned against God. [King David writes in Psalms 51, in repentance of this sin]
Ephesians 1:3 "Blessed be the God and Father of our Lord Jesus Christ, who hath blessed us with all spiritual blessings in heavenly places in Christ". There are different traps in the world. e.g. to catch fish we spread the net in the water; to catch a lion, a trap is laid in the forest; to catch rats we place baits in boxes in appropriate places. Likewise, even human beings have a trap- What is it? Proverbs 29:25 "The fear of man bringeth a snare: but whoso putteth his trust in the LORD shall be safe". 'Fear of man' is the biggest snare in our life. Daniel also had a trap in his life. When King Darius sent out a decree saying every man who worships any god or man within thirty days, except the King, shall be cast into the den of lions, Daniel did not pay heed to this trap, but he diligently continued to pray to the living God fearlessly, with windows open and facing the temple of Jerusalem. Daniel 6:10 "Now when Daniel knew that the writing was signed, he went into his house; and his windows being open in his chamber toward Jerusalem, he kneeled upon his knees three times a day, and prayed, and gave thanks before his God, as he did aforetime".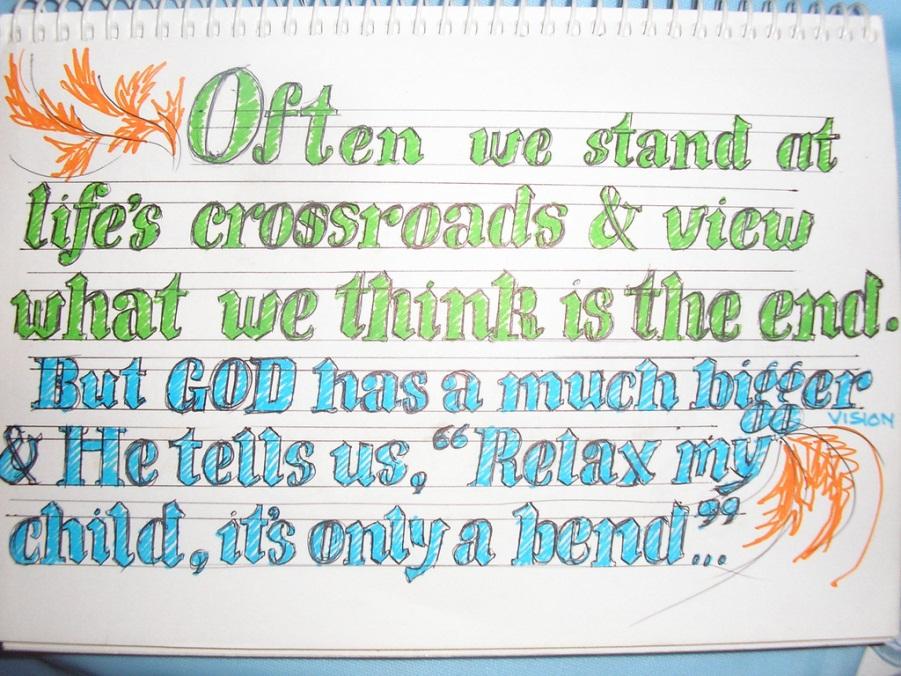 Daniel was punished for disobeying the King's decree and was put into the den of lions. The King did not sleep that night, but was eager to see what happened to Daniel in the den. The King wondered if Daniel was torn apart by the lions. Daniel 6:18-22 "Then the king went to his palace, and passed the night fasting: neither were instruments of musick brought before him: and his sleep went from him. Then the king arose very early in the morning, and went in haste unto the den of lions. And when he came to the den, he cried with a lamentable voice unto Daniel: and the king spake and said to Daniel, O Daniel, servant of the living God, is thy God, whom thou servest continually, able to deliver thee from the lions? Then said Daniel unto the king, O king, live for ever. My God hath sent his angel, and hath shut the lions' mouths, that they have not hurt me: forasmuch as before him innocency was found in me; and also before thee, O king, have I done no hurt". The king said to Daniel, O Daniel, servant of the living God, is thy God, whom thou servest continually, able to deliver thee from the lions? Daniel replied calmly and said unto the king, 'O king, live forever'. We see God's love in Daniel; he would have lost his salvation had he feared the King's decree. But God gave him victory, because He believed in God. Thus, it is important for all of us not to fear man. Let's see the story of Saul in the Holy Scriptures; he was an ordinary man before God picked him up to be the King of Israel. After a while, King Saul started fearing the people of his kingdom. Therefore he was ousted as the ruler of Israel and God chose another over him. 1 Samuel 15:24-26 "And Saul said unto Samuel, I have sinned: for I have transgressed the commandment of the LORD, and thy words: because I feared the people, and obeyed their voice. Now therefore, I pray thee, pardon my sin, and turn again with me, that I may worship the LORD. And Samuel said unto Saul, I will not return with thee: for thou hast rejected the word of the LORD, and the LORD hath rejected thee from being king over Israel". Without God we are nothing, we should never let anyone, except God rule over us. We must never fear man; it is the biggest trap and sin in our life. King Saul feared men and that became a snare in his life.

We must love God unconditionally. He knows our every weakness in every situation along with our pain and sorrows too. God also knows our love for Him. Our God never sleeps nor slumbers, He is always watching over us. Thus, the manna what God gives us must strengthen us like it strengthened the Israelites in the wilderness. The Word of God keeps us in perfect righteousness always. We must accept the Word of God and live as one family and become an army for God.

I pray that God bless this Word and that this message brings blessing into many lives.


Pastor Saroja M


* * * * * * * * * * * * * * * * * * * * * * * * * * * * * * * * * * * * * * * * * * * * * * * * * * * * * * * * * * *
Stolen Turkey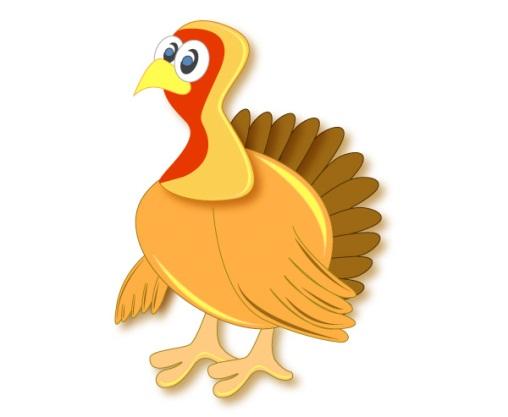 A man stopped by the local church to talk to the Pastor. He told the Pastor, "I stole a turkey this morning on my way home from work."
The Pastor told him, "That was a terrible thing to do." The man replied, "Yes, I know that now, do you want it.?"
The Pastor replied, "No take it back and give it to the man that you stole it from."
The man replied, "I tried to give it back but he refused it." The Pastor told him "In that case, you keep the turkey."
The man thanked the Pastor and went on his way.
When the Pastor arrived home later that day he discovered that his turkey had been stolen!

* * * * * * * * * * * * * * * * * * * * * * * * * * * * * * * * * * * * * * * * * * * * * * * * * * * * * * * * * * *
Rose of Sharon Old Age Home
Mira Road, Mumbai
We greet our dear readers in the most matchless name of our Lord and Saviour Jesus of Nazareth and wish all our church members, a very HAPPY CHURCH ANNIVERSARY from all of us here at the Rose of Sharon old age home in Mira Road.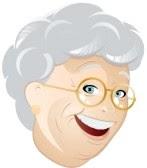 In this edition we share with you about Aunt Doreen Zaccheus. Aunt Doreen is 72 years old and is a resident of Sahar, Andheri. She was brought to the home in May 2007 and has completed 5 years in the Rose of Sharon home.

Aunt Doreen has been a diabetic patient and was under insulin when she was first brought to the home, she had to take insulin injections twice a day to keep her diabetes in control. Gradually a few months later, our gracious Lord Jesus helped in first lowering her insulin intake and then helped her to completely stop the painful injections. From that time on, till today, Lord Jesus has given her good health, she never had the need to ever take injections, but is on her regular diabetes tablets. Truly, this is God's grace upon this aunty. Today, she is enjoying good health at the Rose of Sharon home.

To keep herself busy, aunt Doreen helps in cleaning garlic, vegetables etc. She loves stitching work and helps in any kind of small stitching needs of the home. She also is an ardent reader and spends considerable time in reading. She likes the evening prayer time and is the first person to be ready and be seated. She also helps in keeping an eye on the other residents who are around her and also helps them in their small needs.

When it comes to food, aunt Doreen is a little choosy with vegetables and eats very few vegetables, the minute her food plate is given to her she removes the vegetables she does not like and keeps it aside. She prefers to eat her food with curry and pickle or curds rather than the vegetable itself. With great coaxing and explanation we could succeed in making her eat karela vegetable in the home, which is very good for her. But she loves cabbage and will take a second helping too.

We thank the Lord for giving aunt Doreen good health and peace in the home and pray that the Lord Jesus will continue to give her peace, joy and happiness in the Rose of Sharon family.

*** Bro. Moses George
* * * * * * * * * * * * * * * * * * * * * * * * * * * * * * * * * * * * * * * * * * * * * * * * * * * * * * * * * * *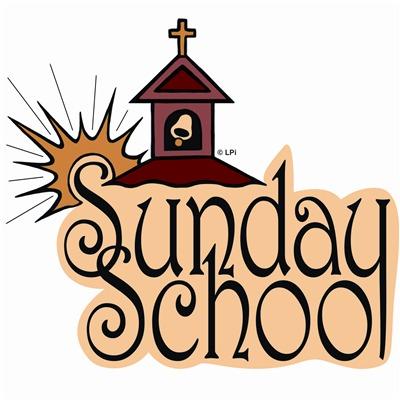 Rose of Sharon Sunday-School
(Kalina, Mumbai)
Vacation time is always fun for the children.... and our little children not only enjoyed vacation at school but also at Sunday School. The kids enjoyed their vacation time - some going to their native places, some just playing all day long and some joined the Church Retreat at Tamil Nadu - and oh! what a joyful and fun trip the children had!

So - come June, its school time and Sunday School time!!! The children were excited to come back to Sunday School. And the first Sunday was General Class - and general classes are always so much fun! The children were looking forward to this first class. They were all excited to share their vacation testimonies. And all of them shared one common testimony - they had all passed with good marks and had gone to a higher class! Praise God for His grace upon the little children. And the other testimonies were all about how much they enjoyed vacation time and how much they played and had fun, and how some fell while playing and got injured but how God made them well again... and various other testimonies giving Jesus all the glory.

Even as teacher Mercy had given them vacation homework - the reading of scriptures and verses to be memorized by-heart; they were excited about Sword-drill - a game the children love to play! A game where the teacher will speak out a verse and the children have to open the verse as fast as they can - they have to read the verse and explain its meaning - and they would gain points. This is also team work as other children can help in explaining the verse as well.

It's really great fun - at a young age the children learn as brothers and sisters to compete and to encourage each other in scripture reading. The best thing is - the little children try hard to win and often they succeed.

So - the children are back to Sunday School for the rest of the year... and they will continue to hear more stories from the Bible, learn more - sing and glorify the Lord and grow in His love and grace.

Praise the Lord.

** **Sis. Sandra Daniels
* * * * * * * * * * * * * * * * * * * * * * * * * * * * * * * * * * * * * * * * * * * * * * * * * * * * * * * * * * *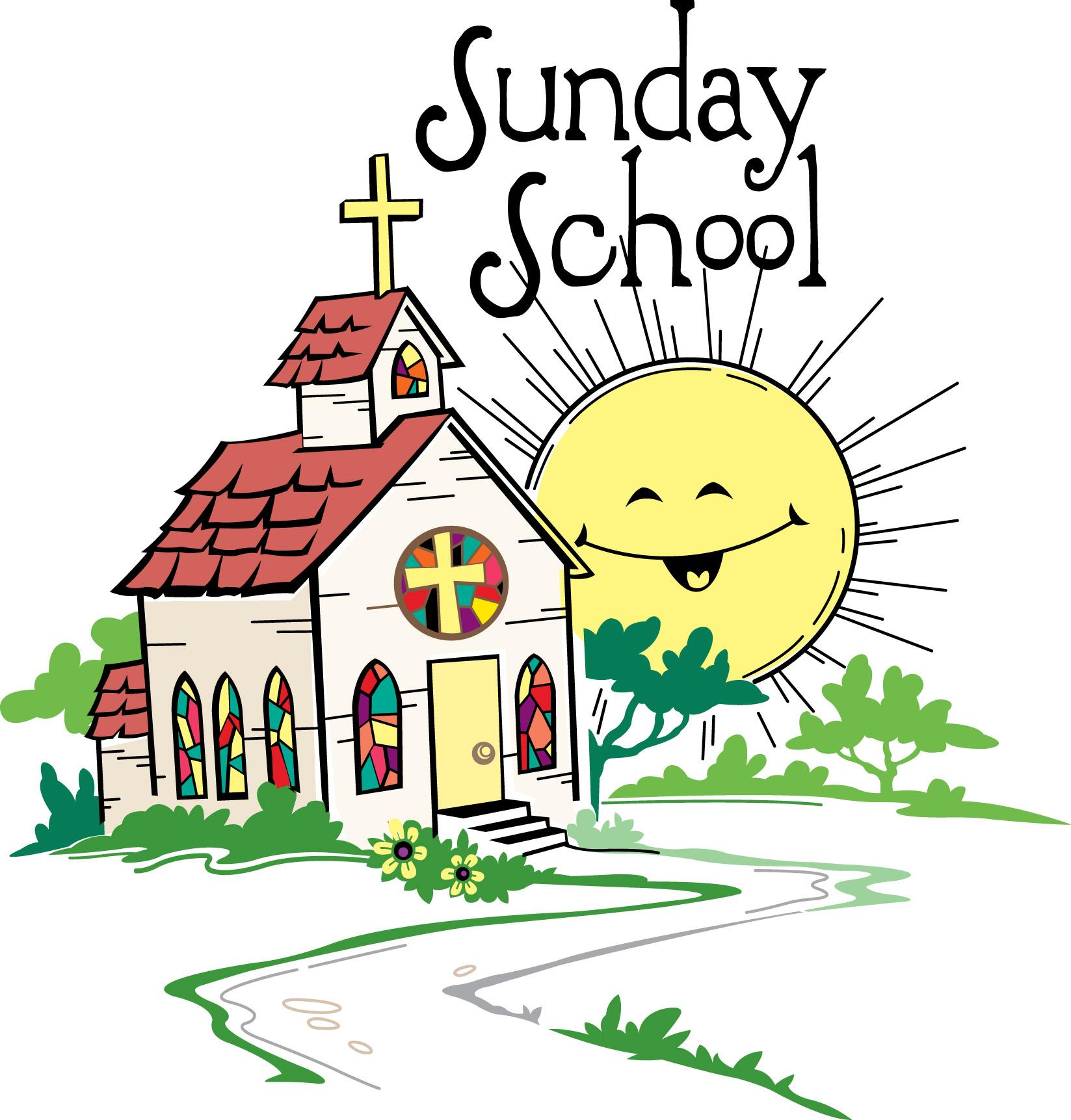 Rose of Sharon Sunday-School
(Bhilad, Gujarat)i
It's July and we're in the 2nd half of the year already. Sunday-School vacations are over and children are back in action in this quaint little village of Bhilad.

This time, we're going to share about a girl named Yogita in our class. Yogita has got promoted to 9th grade in school. In Bhilad, the excitement of being advanced to 9th grade is special as all the children get a free new bicycle from their respective schools - a way of government encouraging higher education among the villagers.

Yogita too is very happy and looks forward to learn riding the bicycle. This is one of her recent testimonies she shared with the class. Her hobbies are wide-ranging; she loves to sing, dance and she's been anchoring stage-shows too, in her school annual day function on the stage with huge numbers of audience. Most of all, she loves to come to Sunday-School and share her testimonies and accolades she receives in school. She says that she prays everyday and she's been listening attentively to the prayer by her Sunday-School teachers and gathering her learning. What's most amazing about her is that she's been very fast in picking up good learning like praying, sharing testimonies, etc.

Good is good and He is constantly leading and guiding these children even in this young age. All glory to Lord Jesus for loving these little ones and blessing them so abundantly.

Praise the Lord.

** Sis. Mercy George
* * * * * * * * * * * * * * * * * * * * * * * * * * * * * * * * * * * * * * * * * * * * * * * * * * * * * * * * * * *
Storm at Sea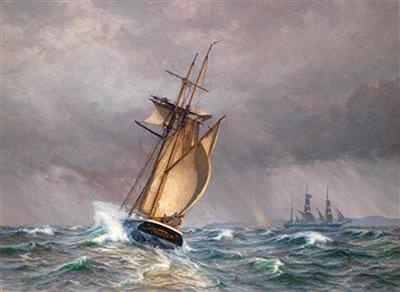 A man who was newly married was on his way back home with his bride in a boat, traversing a river.

Suddenly a storm arose and the wife trembled with fear as the man sat calm and composed, unmindful of the calamity that raged around him. The wife asked, "Are you not scared? You seem to be least bothered about the storm. Are you aware that the boat may capsize and we may be drowned?" The man who was a warrior at once removed his sword from the sheath and pointed it close to his wife's neck and asked, "Are you not scared?" The wife said, "Why should I? The sword is in your hand but I am not frightened as I am aware that you love me."

The man replied, "Why should I get scared for the sword is in God's hand, the storm is in God's hand. Whatever He does, I take it to be good. If we survive or if we die in the storm, I believe it to be for our good. I trust Him."


* * * * * * * * * * * * * * * * * * * * * * * * * * * * * * * * * * * * * * * * * * * * * * * * * * * * * * * * * * *
Events of the Year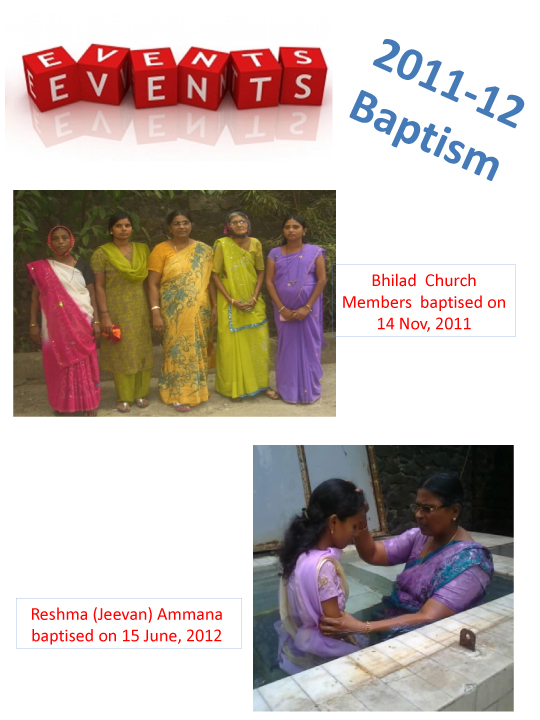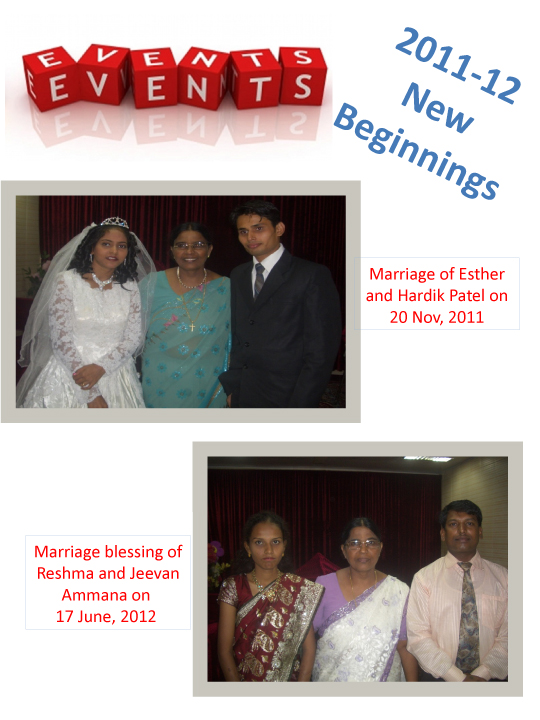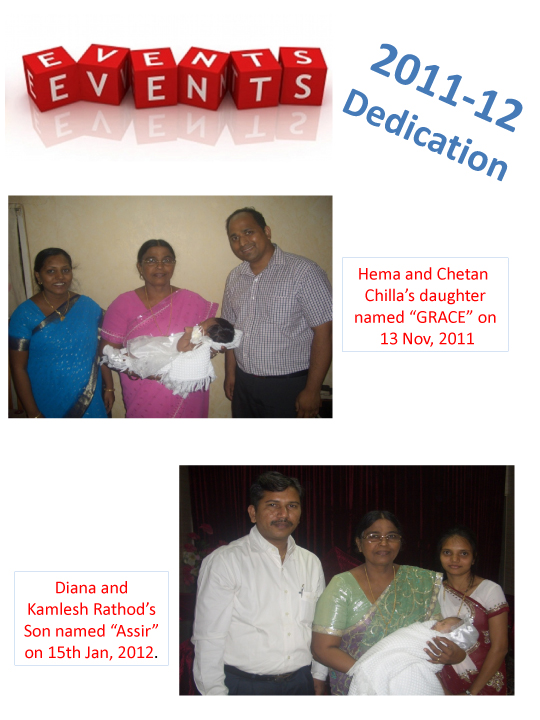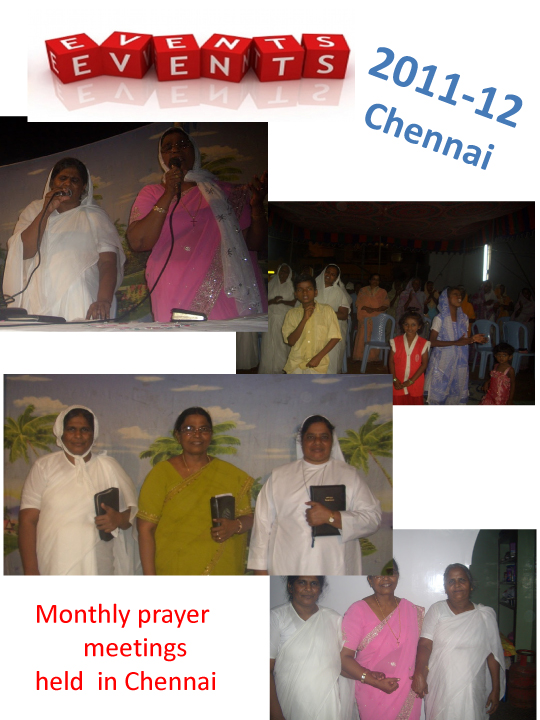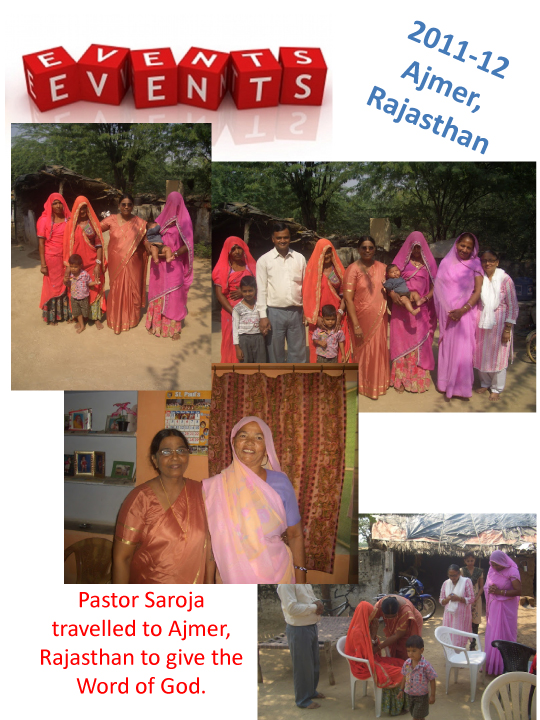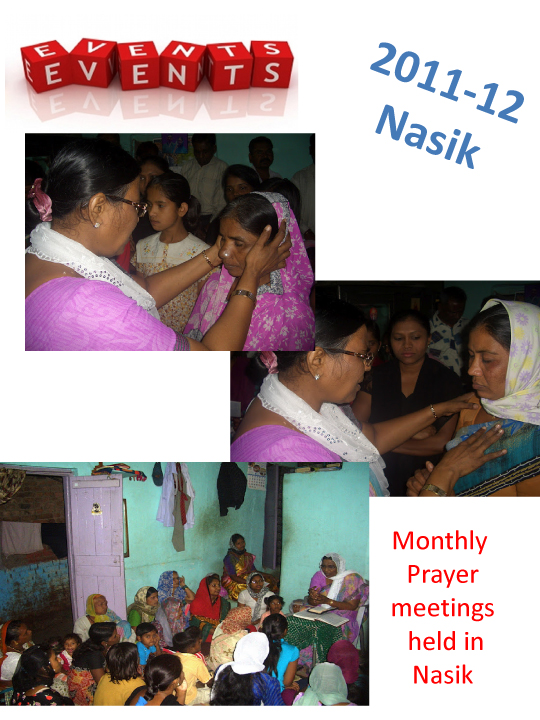 Testimony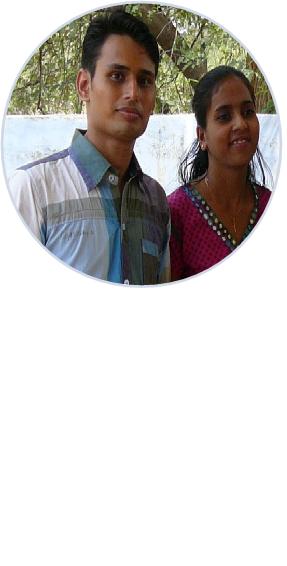 Praise the Lord! My wife Esther had glands in her ovaries. We consulted the doctor who prescribed medicines which were very expensive and very strong. We then spoke to Pastor Saroja and during the special revival meetings on March 27th and 28th Pastor Beula, Bishop Prakash and Pastor Saroja all prayed over Esther. After the revival meeting, Esther became very weak, I took her to the doctor who advised me to admit her to the hospital for certain tests. To our surprise the sonography and other reports showed no signs of gland in her ovaries. I confirmed it thrice with the doctors. They said Esther was absolutely normal. I thank the Lord for healing my wife. I also thank all the Pastors for their prayers for Esther. Thank you Jesus!

*** Bro Hardik Patel, Virar (E)