"Click here for Hindi Version"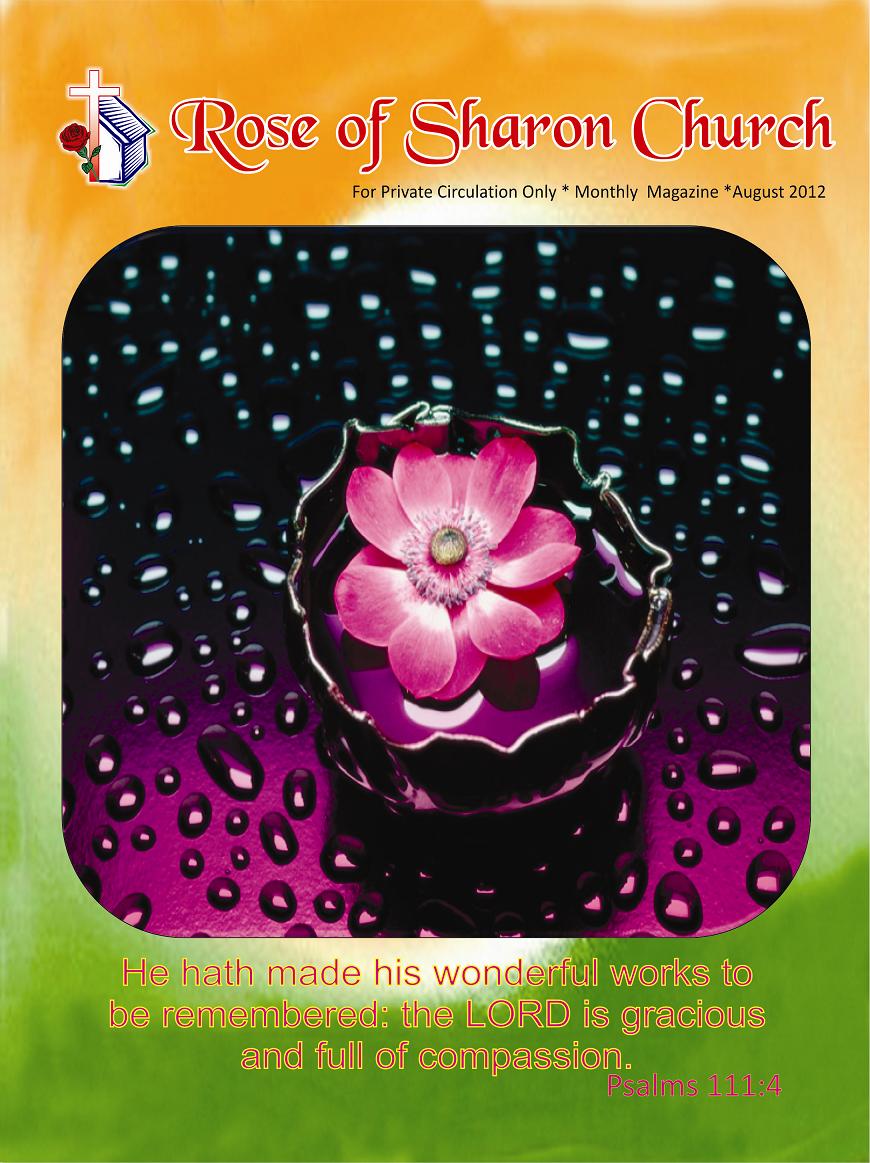 Editor's Note - Pastor Saroja
Testmonies
Pencil Parable
Rose of Sharon - 8th Anniversary
Birthday Calendar
Choose Your World
Rose Of Sharon Old Age Home - Mira Road, Mumbai
Rose Of Sharon - Kalina, Mumbai
Rose Of Sharon - Bhilad, Gujurat
Parable of the Talents Maze
Good Samaritan Anagram
Testimony




* * * * * * * * * * * * * * * * * * * * * * * * * * * * * * * * * * * * * * * * * * * * * * * * * * * * * * *



| | |
| --- | --- |
| | Editor's Note |
Pastor Saroja M
Beloved readers it gives me great pleasure to greet you in the name of Jesus Christ our Lord. Praise the Lord for God is good all the time. We thank the Lord for helping us to enter our 9th year of service by His grace. We all know His grace is new every day.

Psalms 103:19 says, "The LORD hath prepared His throne in the heavens; and His kingdom ruleth over all." This world may be ruled by anyone but our God's throne is in heaven, He is the King of Kings and rules over all. He has all authority in heaven and earth as Mathew 28:18 says, "And Jesus came and spake unto them, saying, All power is given unto Me in heaven and in earth."

He is the King of Kings and Lord of Lords. The Bible says in Revelation 19:16, "And He hath on His vesture and on His thigh a name written, KING OF KINGS, AND LORD OF LORDS." He is not only the King of Kings sitting on the highest throne in Heaven and ruling over all, but also a High Priest and Judge for us.

In the time of prophet Isaiah, King Uzziah with pride was ruling the country. This pride made him think he could do anything and he went to sacrifice to the Lord. The priests tried their best to stop him from doing so, but he was angry with them. Immediately the angel of the Lord touched him and he became a leper till his death. After the death of King Uzziah, the Lord opened Isaiah's eyes. Prophet Isaiah saw the Lord sitting on a throne on high. What a wonderful testimony of prophet Isaiah!

In this world Kings may come and Kings may go, rulers may come and rulers may go. They can change but our Lord removes Kings and makes Kings. Daniel 2:21 says, "And He changeth the times and the seasons: He removeth kings, and setteth up kings: He giveth wisdom unto the wise, and knowledge to them that know understanding."

Our God is an unchanging God; His Kingdom is for everlasting to everlasting. He is the beginning and the end.

In this world we will meet many types of people; Some very cruel, who without any reason will blame us and always point fingers at us, some who will always argue with us without any reason's but our eyes must always be lifted up to the Lord.

David says in Psalms 123:2, "Behold, as the eyes of servants look unto the hand of their masters, and as the eyes of a maiden unto the hand of her mistress; so our eyes wait upon the LORD our God, until that He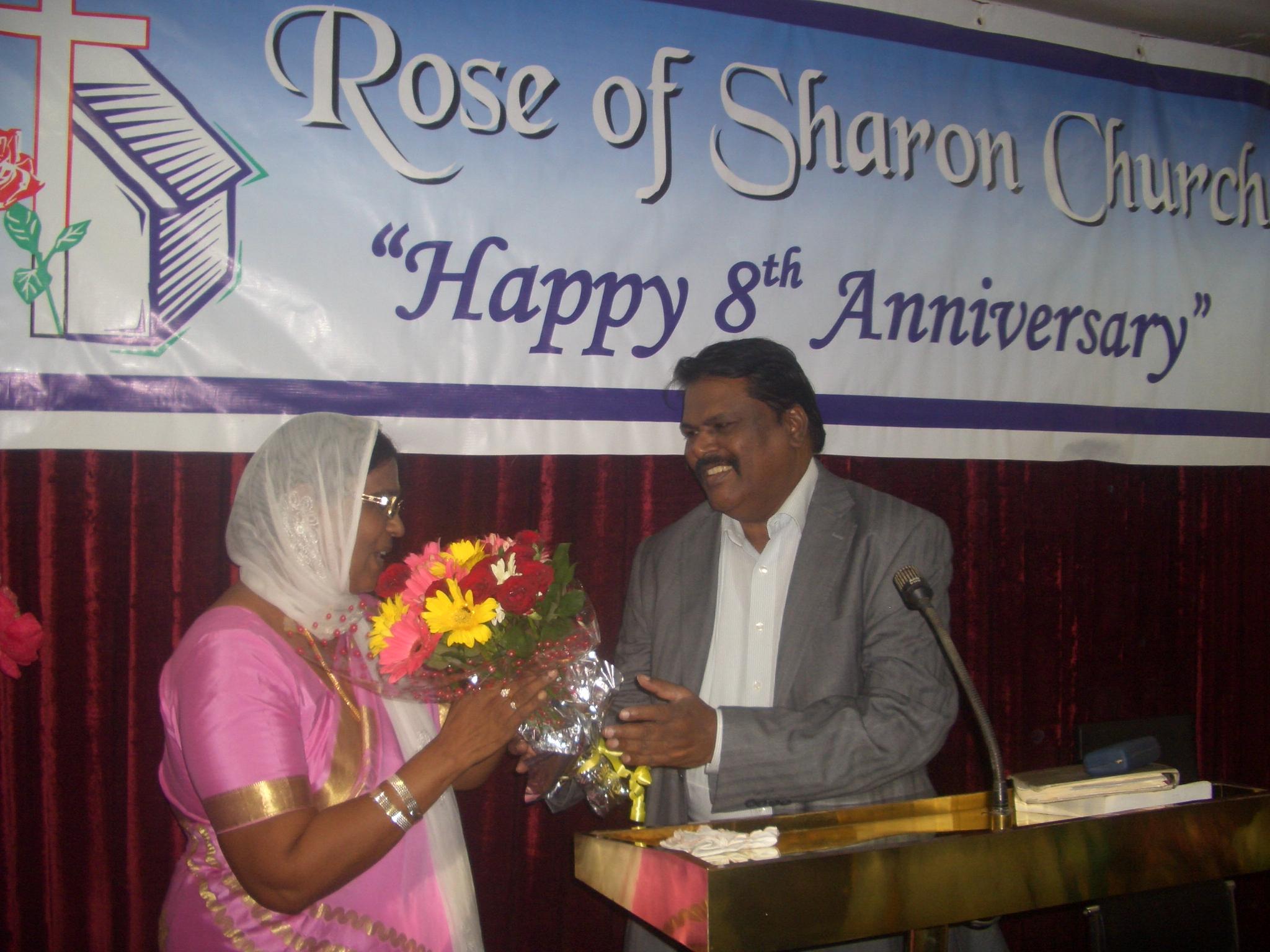 have mercy upon us."

Your answer may be delayed but definitely He will give a righteous answer, the reason being He sits on the throne of the High. Jeremiah 51:46 says, "And lest your heart faint, and ye fear for the rumour that shall be heard in the land; a rumour shall both come one year, and after that in another year shall come a rumour, and violence in the land, ruler against ruler."

The Babylonians captured Israel and ruled over them. After that the Medes and Persians ruled over Babylon. After that the Greeks ruled Babylon. In the same way in our country also many Kings ruled, the British ruled India. But our God, the King of Kings is still ruling over us.

He is the King of Kings, the Lord of Lords, the creator of Heaven and Earth, having all authority in heaven and earth. He alone will give us righteous justice.

Luke 1:33 says, "And He shall reign over the house of Jacob for ever; and of His kingdom there shall be no end."

So my beloved readers let our Lord rule over us and our families always. May our Good Lord bless you till we meet again next month.

Pastor Saroja M
* * * * * * * * * * * * * * * * * * * * * * * * * * * * * * * * * * * * * * * * * * * * * * * * * * * * *



Praise the Lord! My left shoulder was swollen and very painful. I was finding it difficult to wear my clothes too. Last month during one of the Saturday healing service I requested Pastor Saroja to pray for me. After her prayers, I got completely healed. I thank my Lord for healing me and sincerely thank Pastor Saroja for praying for me. Thank you Jesus!

** Sis. Natty Ammana, Asalpha

Praise the Lord! Two weeks ago when I was in Chennai with our church family, I had a severe stomach ache. I told this to Pastor Saroja. She prayed over me and soon after her prayers, all the pain vanished and I was able to eat properly. I thank my Lord Jesus for healing me completely and also thank Pastor Saroja for compassionately praying for all our needs.

** Sis. Sangita Salvi, Thane

Praise the Lord! My name is Felcy Robin. I would like to testify on behalf of my daughter. She is 34 years of age and we were trying since a long time for a life partner for her, but without any success. When Pastor Saroja came to Chennai in Feb'12, I told her about this request. Pastor prayed for the same and assured me of her prayers. I am glad to testify that within 3 months of Pastor Saroja's prayers, my daughter has got the right life partner and is now married. I thank our good Lord for this miracle and also Pastor Saroja for her fervent and sincere prayers. I also thank Pastor Saroja for coming all the way to Chennai to conduct meeting here and to pray for all of us. May God bless her always.

** Sis. Felcy Robin, Chennai



Praise the Lord! This testimony is for my husband. Money from his land was held up with his uncle and he was not ready to return the same, because the amount was in lakhs. We had kept this prayer request with Pastor Saroja and she was continuously praying for the same. By God's grace and mercy, the uncle returned the money last month. I give all glory to Lord Jesus for hearing our prayers and answering it.

** Sis Esther Patel, Virar

Praise the Lord! God is good all the time. I thank my Lord Jesus for giving me a wonderful opportunity to glorify and magnify His mighty works in my life. I had given my T.Y.B.Com exams and by God's grace alone I passed with very good percentage. I thank my Lord Jesus for passing me and I also thank Pastor Saroja for always praying for me and guiding me. Thank You Jesus!

** Sis Susanna Patel, Mira Road

Praise the Lord! I hereby testify of God's love for me. For the past six months I was suffering from a urine infection and I had a burning sensation whenever I passed urine. When Pastor Saroja had come to Chennai in Feb'12, I told her my problem. She prayed for me and also gave me the prayer oil. I was applying the same daily. Now I can truly say that I have no problem at all since the last 3 months. I thank my God Lord for healing me. I also thank Pastor Saroja for her prayers and also for coming all the way from Mumbai to pray for sinners like me. Thank you Jesus!

** Bro Aruldas, Chennai

Praise the Lord! I greatly thank my Lord Jesus for this opportunity to testify of His wonderful work in my life. I am a married man with 2 children. I work as a driver. For the last two years my wife doubted my fidelity. She doubted that I was having an affair with somebody else. So there were constant fights at home for the last two years. It went to such as extent that my wife arranged for someone to kill me. When Pastor Saroja visited Chennai in Feb'12, we were both touched by her message. Pastor spoke about Joseph and Potiphar's wife. From that day onwards till today, there is absolute peace in our home and family. I pray that Lord Jesus will forgive all our misunderstandings. Thank you Jesus! Thank you Pastor Saroja.

** Bro Sunder, Chennai
* * * * * * * * * * * * * * * * * * * * * * * * * * * * * * * * * * * * * * * * * * * * * * * * * * * * * * *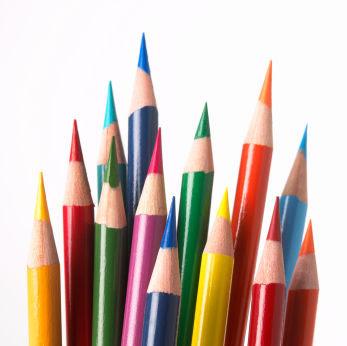 Pencil Parable


The pencil maker took the pencil aside, just before putting it into the box. "There are four things you need to know before I send you out into the world" he told the pencil, "Remember them and you will become the best pencil you can be."

✓ One: You'll be able to do great things, but only if you allow yourself to be held in someone's hand.

✓ Two: You will experience a painful sharpening from time to time, but you'll need it to become better."

✓ Three: The most important part of you will always be what's inside.

✓ Four: On every surface you are used on, you must leave your mark.

Now replace the PENCIL with YOURSELF. Remember the FOUR golden rules, and you will become the best person you can be. Here's how:

✓ One: You will be able to do great things, but only if you allow yourself to be in God's hand. And, allow fellow beings to access you for the many gifts you possess.

✓ Two: You will experience a painful sharpening from time to time, by going through various problems in life, but you'll need it to become a stronger person.

✓ Three: The most important part of you will always be what's on the inside.

✓ Four: On every day you walk through, you must leave your mark.


* * * * * * * * * * * * * * * * * * * * * * * * * * * * * * * * * * * * * * * * * * * * * * * * * * * * * * * * * * * *
Rose Sharon Church - 8th Anniversary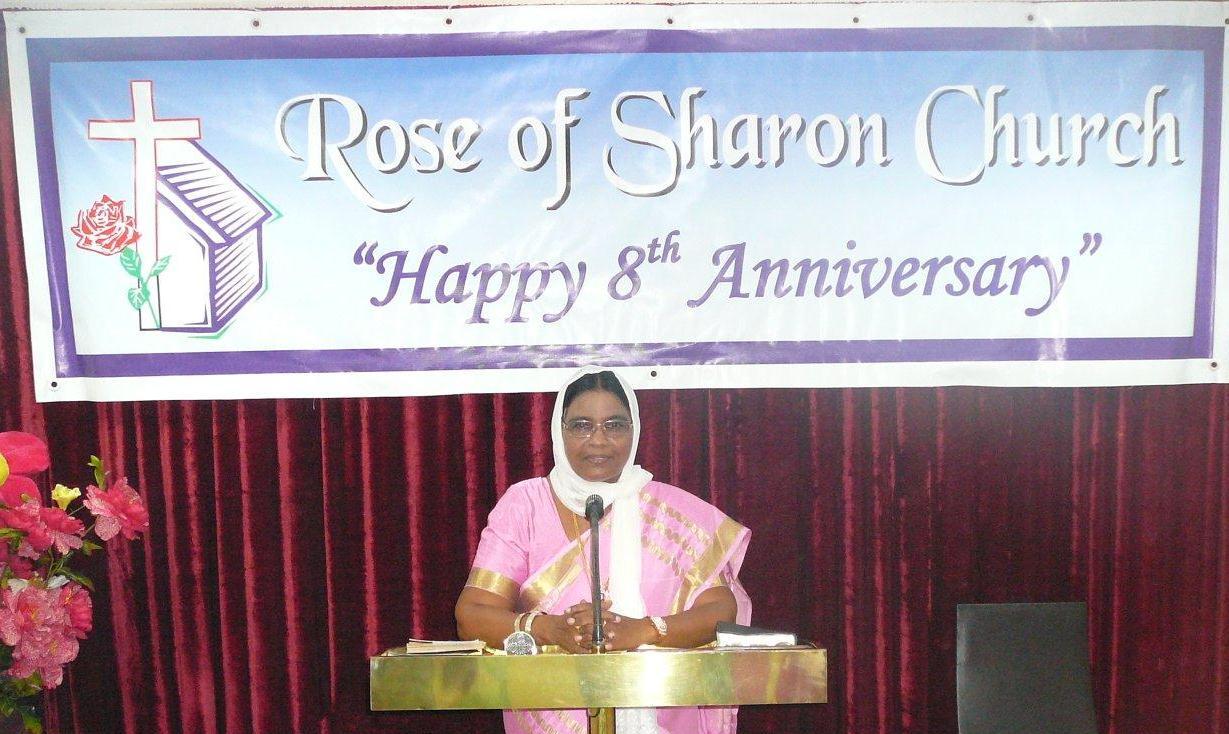 The Good Lord has been gracious and we as a Church have celebrated the 8th Anniversary on 14 July, 2012. The Lord has been a true Shepherd all these years and given us the spiritual manna through Pastor Saroja. The past 8 years have seen a lot of positive changes in the Ministry especially in the last 2 years.

The Lord has opened various new doors in different places of the country so that His children spread far and wide get a chance to hear His Living words. Every Sunday Pastor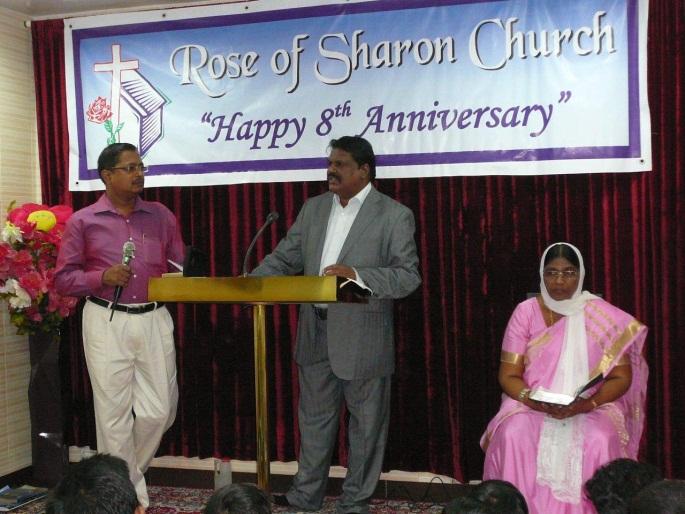 Saroja travels to Bhilad, Gujarat to conduct Church service and we have completed a year also in Bhilad. Monthly prayer meetings are held in Bangalore, Chennai and Nasik. Pastor Saroja also travels to Ajmer, Rajasthan occasionally to preach the word of God.

On 14 July, 2012 Bishop Prakash was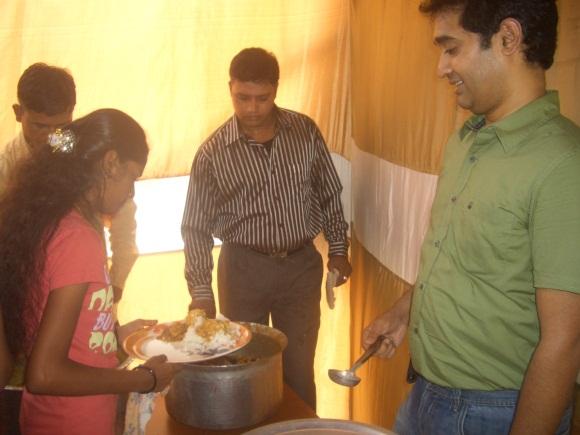 the special speaker at the Anniversary service. He was also the one who had inaugurated the Church 8 years ago. After the anniversary service all the Church members enjoyed a special lunch.
Everyone enjoyed the lunch as a family! We give all glory to God for this wonderful occasion.
Thank you Jesus!!!


* * * * * * * * * * * * * * * * * * * * * * * * * * * * * * * * * * * * * * * * * * * * * * * * * * *
BirthDay in the Month of August 12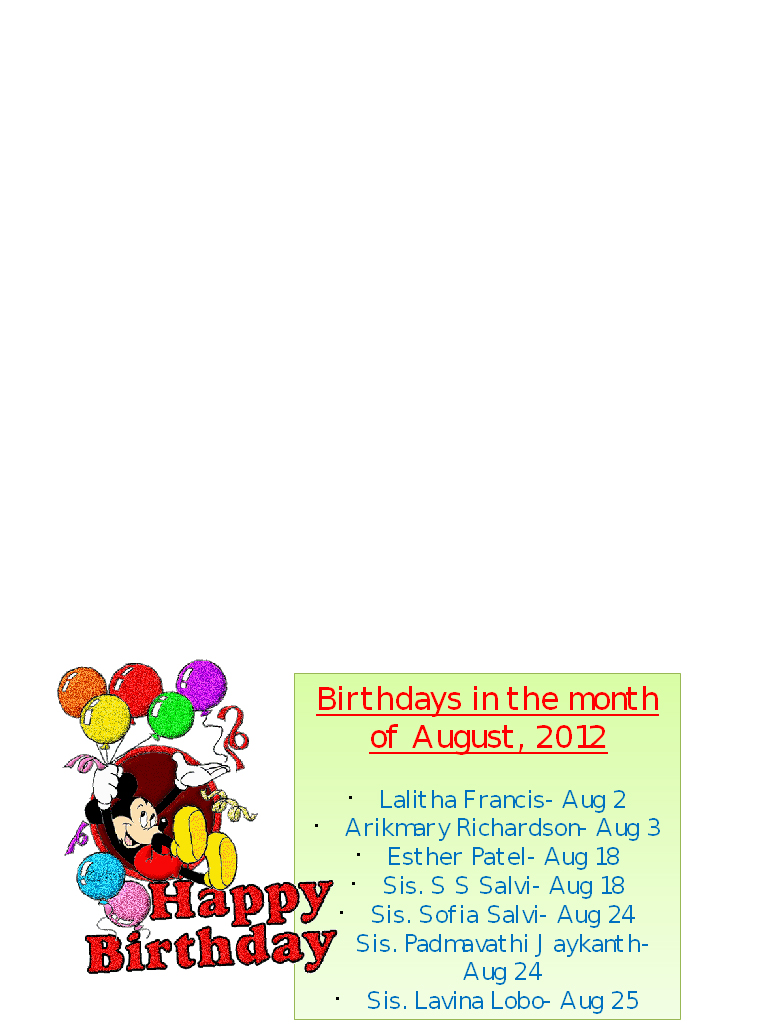 * * * * * * * * * * * * * * * * * * * * * * * * * * * * * * * * * * * * * * * * * * * * * * * * * * * * * * *
Choose Your World
There was a king who was a great admirer of art. He encouraged artists from all over the country. One day, an artist came and said, "Oh King! Give me a blank wall in your palace and let me paint a picture on it. It will be more beautiful than anything you have ever seen before. "Now, the king happened to be constructing a big hall in his palace. So he said, "All right, you may work on one of the walls in the new hall." The artist was thrilled. Just then, another artist came and said, "Oh King! Please allow me to work on the opposite wall. The king said, "What would you like to make?" The man said, "I will make exactly what that man will make on the opposite wall and I shall do so, without looking at his work." Now, that was a tall statement! Everyone in the king's court, including the king and the first artist were intrigued. But the king decided to give the young fellow a change.

The next day, both the artists got to work. The first artist brought in a regular supply of paint, oil and water. The second one would come with a cloth and a bucket of
water every day. After a month, the first artist told the king that his work was complete. The king sent for the second artist. He came and said, "My Lord, my wall is ready too!"

The king went to see the first artist's wall. He was very impressed and gave him a handsome prize. He then asked to see the other artist's work. Lo and behold! The same painting was displayed on the opposite wall too! Each line, each minor detail was the same as on the first wall. How had he done it, the king wanted to know? He gave a double reward to this fellow. Then he said, "Young man, I am indeed very happy with your work. But you must tell me how you did it?"

The lad said, "It's easy! I just polished the white marble wall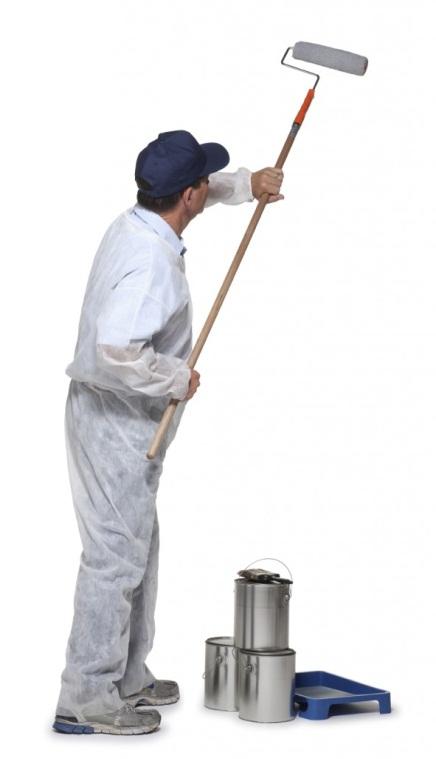 everyday till it shone like a mirror! The reflection of the painting across the room, showed up on it! That is what it means to polish oneself.

When we polish our hearts and souls, we see God's reflection within. The world is a reflection of you.

If you are sad, jealous, dejected, angry, restless.... that is what the world will seem to be!

You decide how you want your world to look!!!
* * * * * * * * * * * * * * * * * * * * * * * * * * * * * * * * * * * * * * * * * * * * * * * * * * *
Rose of Sharon Old Age Home
Mira Road, Mumbai
Greetings to all our dear readers once again in the matchless name of our Lord and Saviour Jesus of Nazareth. It gives us immense joy to share with you experiences from the lives of our dear grandpa's and grandma's as they stay here with us in the Rose of Sharon family. God is good, He alone has sustained all the residents with good health and has provided abundance of blessings for the home. We take this opportunity to thank our dear Lord Jesus for His continual goodness, grace and mercy in our lives. Psalms 145:9 The LORD is good to all: and his tender mercies are over all his works.

In this month's edition, let me introduce you to our dear grandpa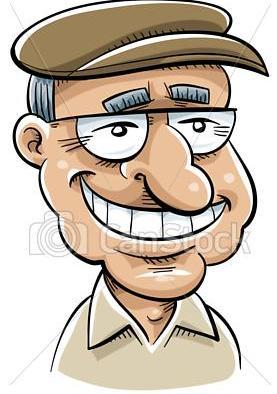 Kamruddin Gheewala. Kamru Chacha as we affectionately call him is 77 years old and hails from the hustling bustling lanes of Bhendi Bazaar in Byculla. Kamru chacha was brought to the Rose of Sharon old age home in March 2009 and has been with us for the last 3 years.

Kamru chacha when he was first brought to the home, was quite aggressive and a difficult person to manage. He had a habit of chewing tobacco, for 25 years he was addicted to tobacco, and all of a sudden here he was in a place where he could not chew his favorite pastime tobacco. His family members considered it next to impossible for him to leave this habit and they wondered how we could keep him in control. But our Lord Jesus is alive in Rose of Sharon and who alone can do the impossible, possible. Our dear Lord Jesus gave us wisdom to take care of him and within a month of his stay in the home, the urge to chew tobacco completely left him, he has never asked for it and has been living a tobacco free life ever since. He was also bed ridden for about 6 months due to a stroke, but our good God gave him strength to recover from it completely and to be able to walk again. Now, for the last 2 years, by the grace of God alone he is living a healthy life and has never fallen sick. We give all glory to our dear Lord Jesus for keeping chacha in good health.

Kamru chacha absolutely loves sweet food, if given a choice he prefers to eat all his meals with a little sugar in it. The day he makes a fuss to eat his food, we simply add some sugar to his food, sugar works like magic for him and immediately the food disappears from his plate. He is also a live wire in the house and always keeps the staff on their toes with his antics. Usually he sleeps till about lunch time after his morning bath and breakfast, but after lunch it is impossible to make him sit in one place. He keeps walking around and will spend his time talking to the other inmates of the home. He loves to speak to visitors who come to the home and will always make it a point to share a thing or two with them. He also loves and adores little children and will play and joke with them. At times, if things do not work out his way, Kamru chacha can be a little short tempered too and will keep no stone unturned to show his displeasure. Recently, he has started sitting for prayers during the prayer time and ensures that he wishes all the attendees after the prayer time.

Overall, I would sum it up by saying that, by the grace of God alone, Kamru chacha has changed immensely since the time he came to the home, not only in his health, but also in his behaviour. Today, he is calm and a much better person and has accepted the Rose of Sharon old age home as his personal home. We thank Lord Jesus for bringing about this change in him and believe that our dear Lord will continue to take care of him in the days to come too. Thank You Jesus.


* * * * * * * * * * * * * * * * * * * * * * * * * * * * * * * * * * * * * * * * * * * * * * * * * * * * * * *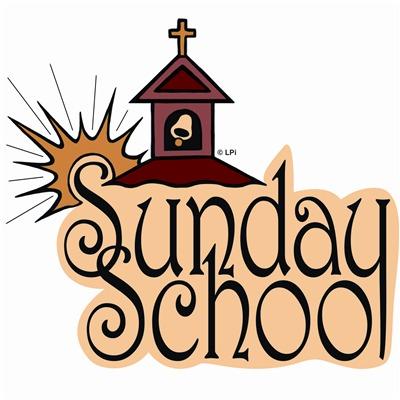 Rose of Sharon Sunday-School(Kalina, Mumbai)


Praise the Lord!

Greetings in the name of our Lord and Saviour Jesus Christ. This is another opportunity for us to share the wonderful things that our children enjoy at the Rose of Sharon - Sunday School.

Last month we tried to add teach the children their Bible lessons through a little excitement and fun....

First, they were told the interesting story of Naaman, Elisha and Gehazi. They were told to pay careful attention to what was being taught to them as they would then, after story telling time, have a surprise activity based on the story.

The children paid serious attention during storytelling time and enjoyed it! After the story ended, the children were told that they would now have to enact the entire story that they had just heard, with dialogues. The children's faces lit up with excitement at this new activity. A few children were selected and given their roles to play ... just as they had just heard it.

The children were all so excited - and having heard the story carefully, they practised their parts and put up a wonderful impromptu skit for the class. What a joy it was to see the little children seriously enacting the roles, and in their lovely sweet voices saying the dialogues of Naaman, Elisha and Gehazi. It was great fun for the children watching the skit and even greater fun for the children performing! What a great joy....

All in all another enjoyable Sunday School class for our dear children. Do continue to pray for God's grace and protection on our children in your daily prayers. Praise the Lord!

** Sis. Sandra Daniels


* * * * * * * * * * * * * * * * * * * * * * * * * * * * * * * * * * * * * * * * * * * * * * * * * * * * * * *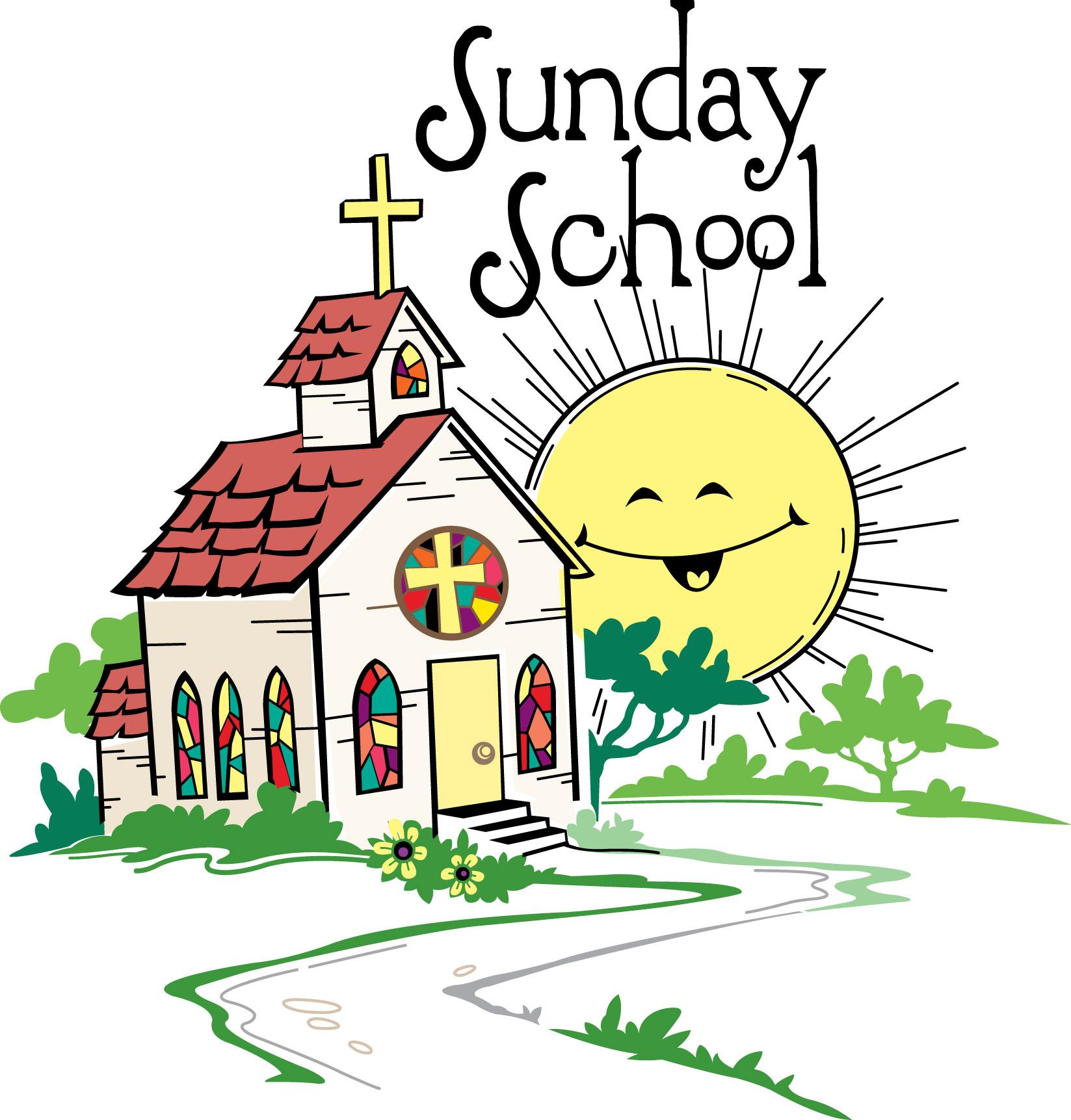 Rose of Sharon Sunday- Bhilad, Gujarat
It's August and we're in the 2nd half of the year already. Sunday-School vacations are over and children are back in action in this quaint little village of Bhilad.

This time, we're going to share about a girl named Yogita in our class. Yogita has got promoted to 9th grade in school. In Bhilad, the excitement of being advanced to 9th grade is special as all the children get a free new bicycle from their respective schools - a way of government encouraging higher education among the villagers.

Yogita too is very happy and looks forward to learn riding the bicycle. This is one of her recent testimonies she shared with the class. Her hobbies are wide-ranging; she loves to sing, dance and she's been anchoring stage-shows too, in her school annual day function on the stage with huge numbers of audience. Most of all, she loves to come to Sunday-School and share her testimonies and accolades she receives in school. She says that she prays everyday and she's been listening attentively to the prayer by her Sunday-School teachers and gathering her learning. What's most amazing about her is that she's been very fast in picking up good learning like praying, sharing testimonies, etc.

Good is good and He is constantly leading and guiding these children even in this young age. All glory to Lord Jesus for loving these little ones and blessing them so abundantly.

Praise the Lord.

** Sis. Mercy George
* * * * * * * * * * * * * * * * * * * * * * * * * * * * * * * * * * * * * * * * * * * * * * * * * * * * * * *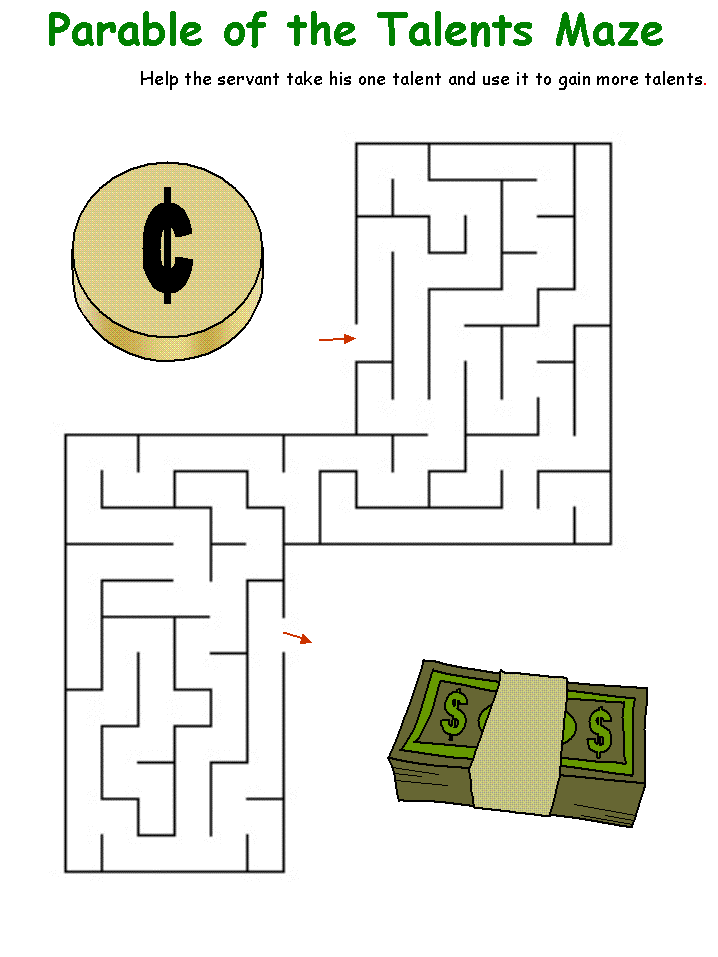 * * * * * * * * * * * * * * * * * * * * * * * * * * * * * * * * * * * * * * * * * * * * * * * * * * * * * * *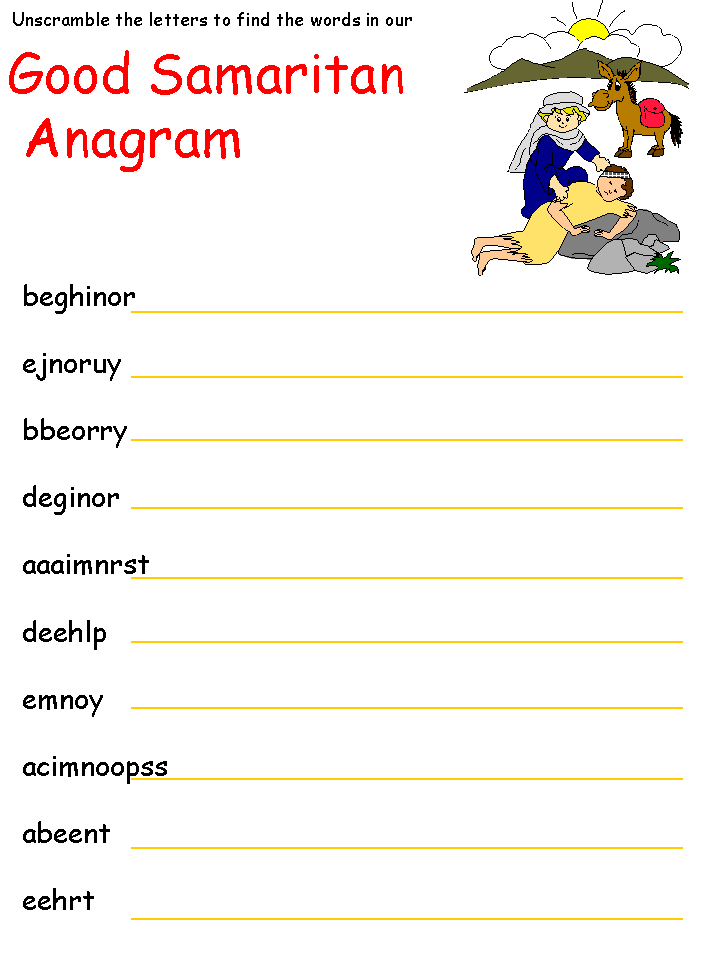 * * * * * * * * * * * * * * * * * * * * * * * * * * * * * * * * * * * * * * * * * * * * * * * * * * * * * * *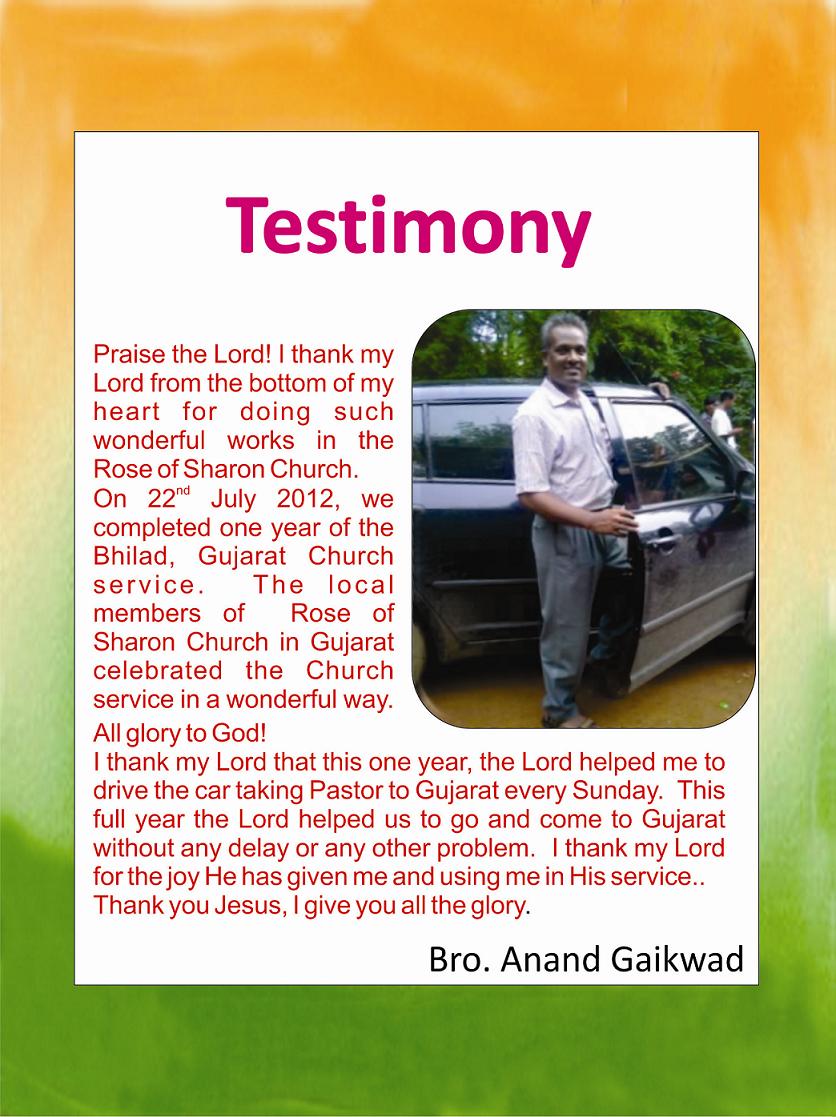 * * * * * * * * * * * * * * * * * * * * * * * * * * * * * * * * * * * * * * * * * * * * * * * * * * * * * * *