"Click here for Hindi Version"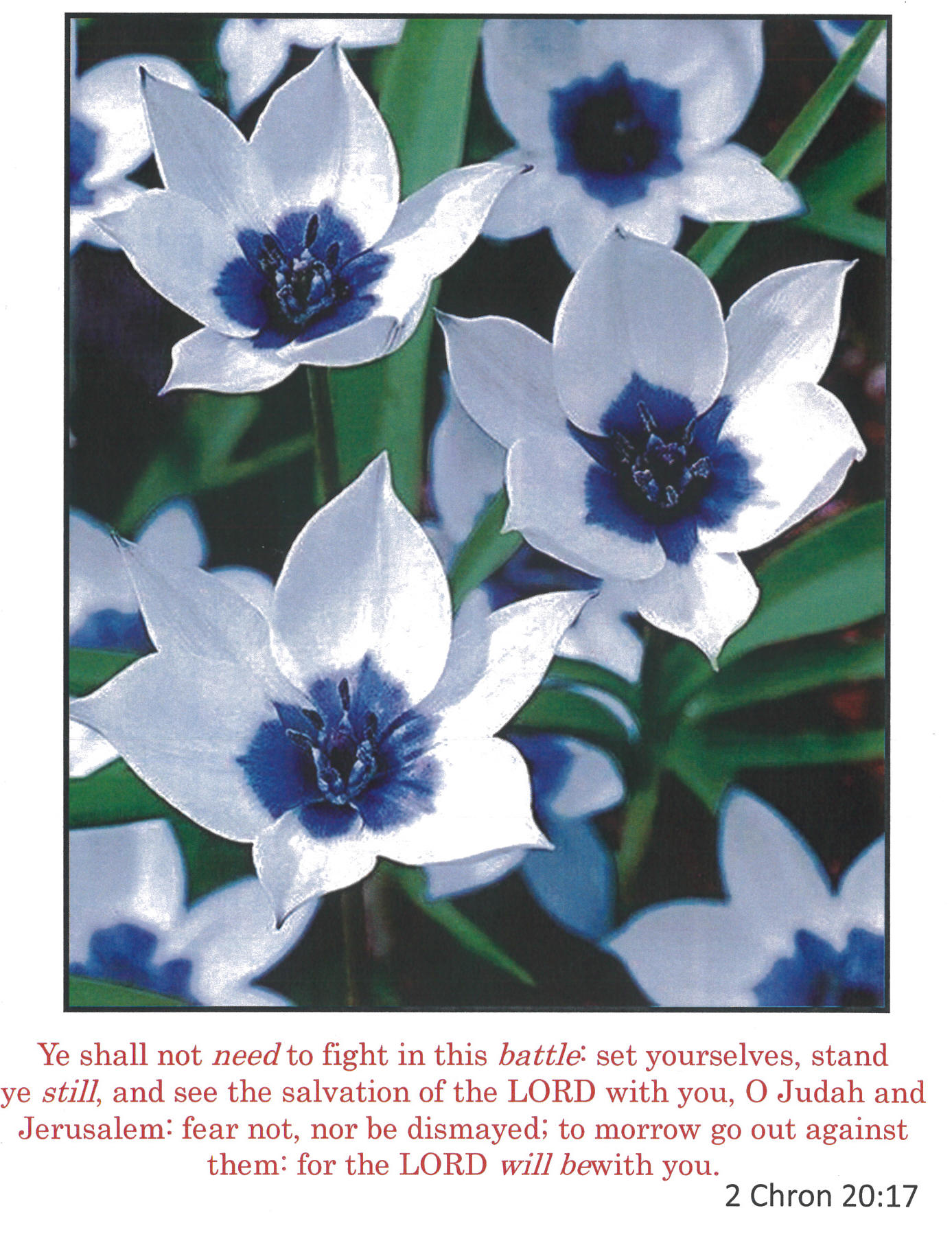 Editor's Note - Pastor Saroja
Drafting Along
Testimonies

Sunday School makes a difference













* * * * * * * * * * * * * * * * * * * * * * * * * * * * * * * * * * * * * * * * * * * * *
Editor's Note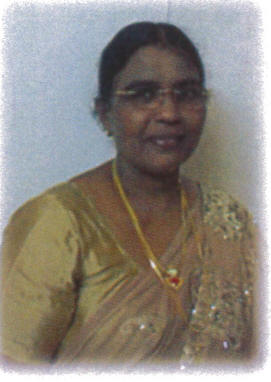 I greet you all in the name of my Lord and Saviour Jesus Christ, to whom all glory and honour belongs. Psalms 91:14 says - Because he hath set his love upon me, therefore will I deliver him: I will set him on high, because he hath known my name.
Do you'll know the name of our Lord?God the Father, Jesus the Son and the Holy Spirit the comforter have many names.
Firstly know His names and then worship and pray to Him, which will bring an experience of great blessing into your lives.
A servant of God who searched the Bible for the names given to our Lord found almost 272 names.However many names our God has, every name shows God's greatness. Apostle Paul was ready to sacrifice anything to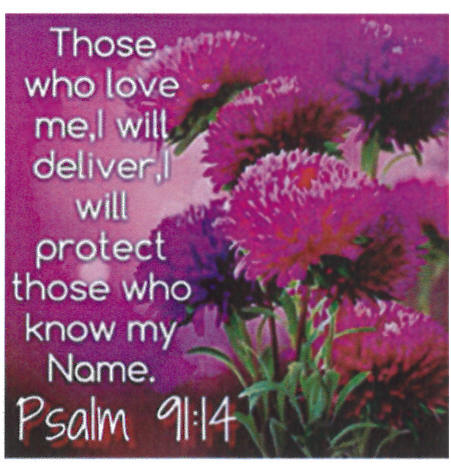 know the Lord. Philippians 3:8 - Yea doubtless and I count all things but loss for the excellency of the knowledge of Christ Jesus my Lord: for whom I have suffered the loss of all things, and do count them but dung, that I may win Christ,
Amongst all the names of our God the main name is Elohim.Elohim has two important meanings.
· One is the Creator
· Second is Almighty
Both together means He is an Almighty Creator. By His Almighty power He created heaven and earth.Beloved one, how beautifully has He created you in your mother's womb?He alone is your Father and Mother.He will lead you with His great compassion.There can be no end to God's creation.David cried out to God Elohim to create an important thing in his life. What is that important thing?
Psalms 51:10 - Create in me a clean heart, O God; and renew a right spirit within me.David asked the Creator of the sun, moon and stars to do a small thing in his life. But it is a very important thing.
Man's qualities are sinful.However holy a man is, his physical body wants to live a sinful life. Because of this, man is away from the presence of God. For this reason he loses his joy and peace.
So we should ask the Lord to create a pure heart in us. Beloved ones to give us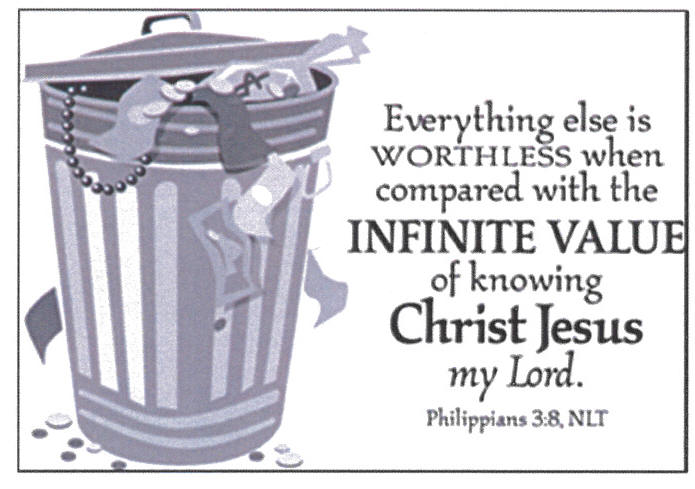 a pure heart Jesus was pierced near to His heart, from where water and blood flowed. John 19:34 - But one of the soldiers with a spear pierced his side, and forthwith came there out blood and water.
This helps us to be purified and give us a new heart. You also like David should cry out to the Lord to "Create in me a clean heart, O God."
The Almighty God in Hebrew means El Shaddai. Abraham was 99 years old, but God loved him and comforted him as a mother. Isaiah 66:13 - As one whom his mother comforteth, so will I comfort you; and ye shall be comforted in Jerusalem.
Can a woman forget her nursing child, and not have compassion on the son of her womb? Surely they may forget, yet God will not forget you!Psalms 27:10 - When my father and my mother forsake me, then the LORD will take me up.
God called Moses and spoke to him saying in Exodus 6:2, 3 - And God spake unto Moses, and said unto him, I am the LORD: And I appeared unto Abraham, unto Isaac, and unto Jacob, by the name of God Almighty, but by my name JEHOVAH was I not known to them.
Then Moses said to God, "Indeed when I come to the children of Israel, and say to them, The God of your fathers has sent me to you and they say to me, What is His name? what shall I say to them?"
And God said to Moses, "I AM WHO I AM," and He said, "Thus you shall say to the children of Israel, I AM has sent me to you."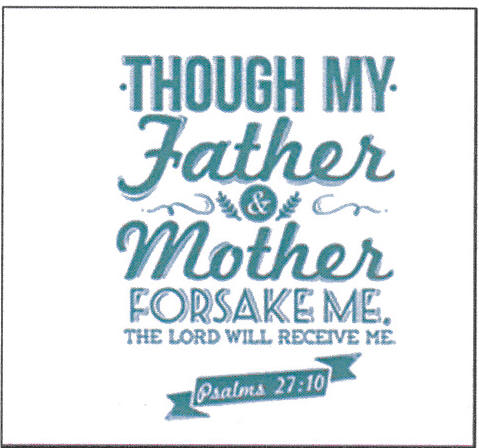 Yehovah has three meanings:
1) I AM THAT I AM.
2) I AM a God that changeth not.
3) I AM the Eternal God.
Today we should understand the meaning of our God Yehovah.
Psalmist David says in Psalms 68:4 - Sing unto God, sing praises to his name: extol him that rideth upon the heavens by his name JAH, and rejoice before him.
Prophet Isaiah says in Isaiah 12:2 - Behold, God is my salvation; I will trust, and not be afraid: for the LORD JEHOVAH is my strength and my song; he also is become my salvation.
Beloved ones, God is unchanging, His love does not change, His gift of grace never changes, His calling never changes.
The Lord says in Malachi 3:6 - For I am the LORD, I change not; therefore ye sons of Jacob are not consumed.
Jesus is the same yesterday, today and forever.
Jesus said, "And whatever you ask in my name, that I will do, that the Father may be glorified in the Son.""If you ask anything in my name, I will do it."
So we will rejoice in our salvation. And in the name of our God we will set up our banners.
May the Lord fulfill all our petitions!
Let the Lord bless all our readers, till we meet again.
Pastor Saroja M.
* * * * * * * * * * * * * * * * * * * * * * * * * * * * * * * * * * * * * * * * * * * * * * * *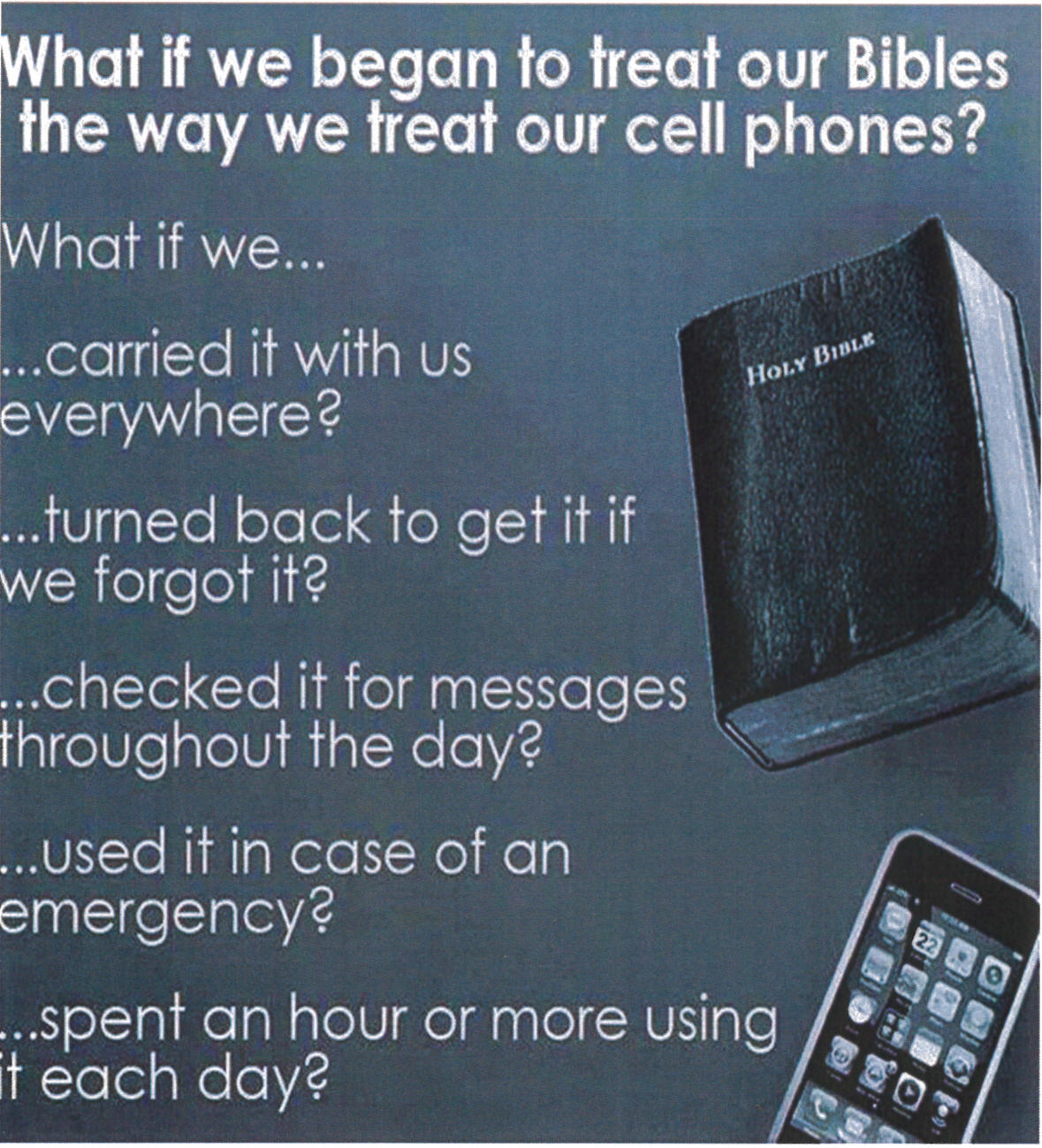 * * * * * * * * * * * * * * * * * * * * * * * * * * * * * * * * * * * * * * * * * * * * *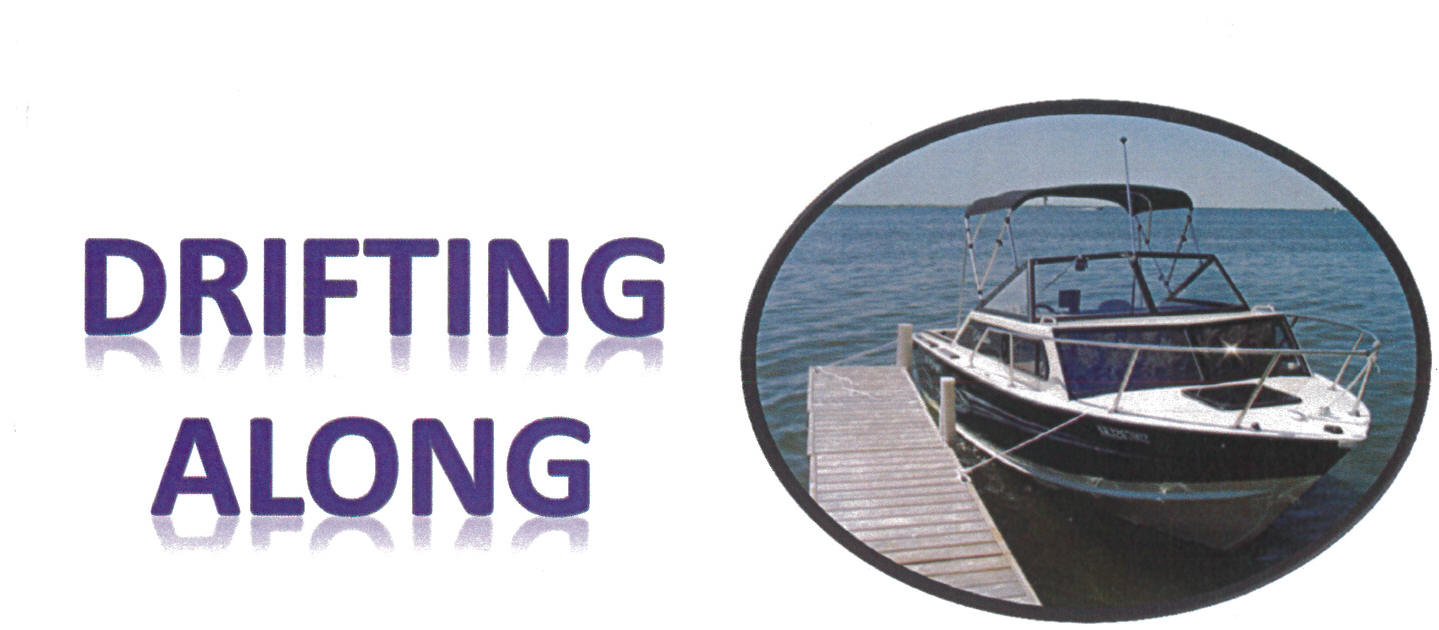 A group of people were drinking wine and were chatting till late in the bar.

At midnight when they came out of the bar, one of them remarked that it was a lovely full moon night, and just perfect weather to go to the river side and enjoy some moonlit boating.

The jolly group, high on wine soon reached the river side.

The boat was tied to the hook at the corner.

They all sat in the boat and started rowing.

In their drunken stupor, they sang and rowed, having great fun in the boat.

Soon, they fell asleep, happy to drift along.
After a few hours, they woke up to find the early rays of the morning sun shining down on them.

Birds had started chirping, when one of
them asked if anyone knew the way back to town.

They looked to the shore and burst out laughing,

They had just moved a tiny distance from the shore, and had been held back by the rope still tied to a rod on the shore.

They had been too drunk to notice that they had forgotten to remove the rope from the hook.
They had been content to drift along all night nowhere men headed out on a nowhere boat. This is so similar to the situation most spiritual seekers find themselves in.

They think they are making progress on their spiritual path. They think their boat of

consciousness is moving towards their destination, but after some

time,

find we have reached nowhere because we are still too attached to material objects. So until we untie ourselves from the things holding us back we cannot move ahead in our Spiritual lives. So today lets all of us,
UNTIE THE HOOK AND MOVE AHEAD!!!


* * * * * * * * * * * * * * * * * * * * * * * * * * * * * * * * * * * * * * * * * * * * *

Praise the Lord! I give all glory, honour and praise to our living Lord Jesus for doing a great work in my life. Yesterday my CA Intermediate results were out and the Lord has helped me pass in both the groups by His abundant and marvelous grace and promoted me to the final level. I have passed only by the Lord's great mercies and loving kindness towards me and the fervent prayers of our dear Pastor Saroja. I thank Pastor Saroja for her tearful prayers for me and for her timely advice and guidance which has always strengthened me up in my faith. I thank dear Lord Jesus Christ with all my heart for lifting me up. Thank you, Jesus.
** Sis. Evangela Roberts, Vakola
Praise the Lord! I thank my Lord Jesus for His mighty works in my life. I was not having a single penny to pay the fees for my children. I told this matter to Pastor Saroja and Pastor very earnestly prayed for my problems. Thereafter, miraculously I received three times more money to pay my children's fees. I thank my Lord Jesus for this mighty work and I also whole heartedly thank Pastor Sarojafor praying for us whenever we need it. Thank you, Jesus.
** Sis. Jyoti Surti, Vakola
Praise the Lord!My wife Esther was suffering from severe stomach ache, loose motions and vomiting and it was unbearable. Due to the pain she was not able to attend the Saturday healing service. I told this matter to Pastor Saroja and she assured me of her prayers. By the time I reached home, Esther was fine and she was able to attend the next day church Sunday service. I give all glory to Lord Jesus for healing her and also thank Pastor Saroja for her fervent prayers.
** Bro. Hardik Patel, Goregaon (E)
Praise the Lord! Suddenly on 21 Dec 13 before the Christmas programs I got cold and high fever. I was very much upset because of this as I had to take part in the Christmas programs. I told this matter to Pastor Saroja after the healing service and she prayed over me. All glory to the Lord that after prayers, I was totally healed from my cold and fever and could take part in the Christmas programs. I thank my Lord Jesus for healing me. I also thank Pastor for her fervent prayers for me.
** Sis. Param Jyoti, Jogeshwari (E)
<![if !vml]>
<![endif]>Praise the Lord! In the month of Dec13, my daughter was suffering from stomach ache and she also had a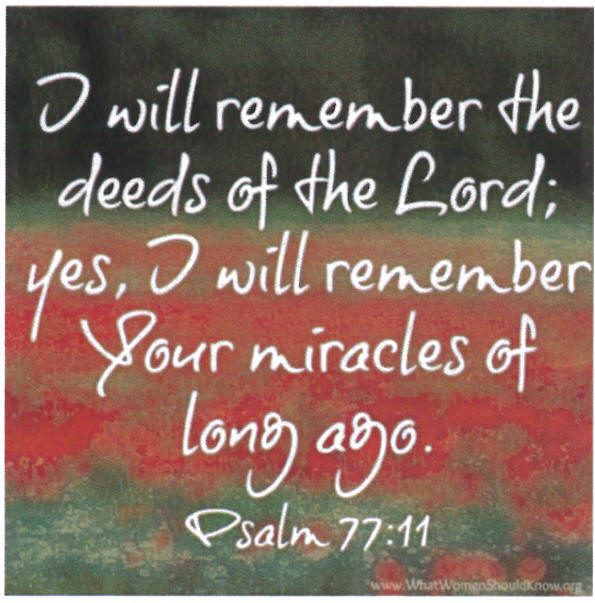 lump on her stomach. During that time I was in Mumbai so I told my wife to take her to the hospital. Doctor asked her for a blood report. Once we received the report, the doctor informed us that she has a kidney problem. He advised us to take the child to Mumbai for treatment. I told my wife to apply the prayer oiland we prayed with tears. We applied the pray oil for three days. And the lump started decreasing day by day and it suddenly vanished. She is alright now. She plays and moves about and also goes to school regularly. I give all glory to Lord Jesus for healing my daughter through the prayer oil which is prayed over by Pastor Saroja.
** Bro. PrafulRathod, Umergaon
Praise the Lord! Last month I had pain below my ankle on both legs and this part of the leg had turned black. I informed Pastor Saroja who assured me of her prayers and told me to applythe prayer oil. I did the same as instructed by Pastor and the pain reduced and later it was completely gone. But because I did not testify about the same in the Church the pain started coming back. I informed Pastor again who assured me of her prayers. By the grace of God my pain has completely gone and I thank our Lord Jesus for healing me once again. I also thank PastorSaroja for her fervent prayers. I am once again extremely sorry for giving this testimony late.
** Bro. Ramesh Surti, Malad
Praise the Lord! I had a severe pain in my back near the lower spine area, all through a day. I did not bother as it was not bad and did not affect any of my work. But in the evening at around 7.45 pm, the pain started aggravating; I was finding it difficult to walk comfortably. Soon after some time, I had a terrible catch in my lower spine. I sat down on the chair and was just not able to get up and stand because of the pain. At that time, I told my wife to apply the prayer oil on my back and claimed victory in Jesus' name. She promptly applied the prayer oil. The moment she applied the prayer oil, I felt a great relief in my back. The pain instantly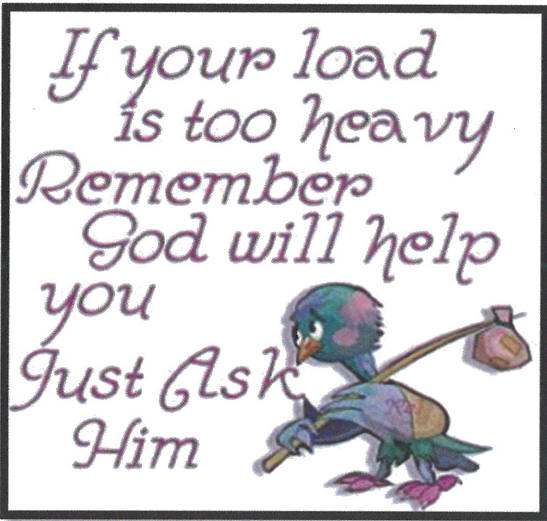 became less and within 10 minutes the pain had completely vanished. I was completely cured from my back pain and resumed my work as if nothing has happened. I sincerely thank our Lord Jesus Christ for healing me through the prayer oil and give Him all the glory, honour, praise and thanks. Thanks to Pastor Saroja for praying over the prayer oil. Thank you Lord Jesus. Praise the Lord.

** Bro. Moses George, Mira Road
* * * * * * * * * * * * * * * * * * * * * * * * * * * * * * * * * * * * * * * * * * * * *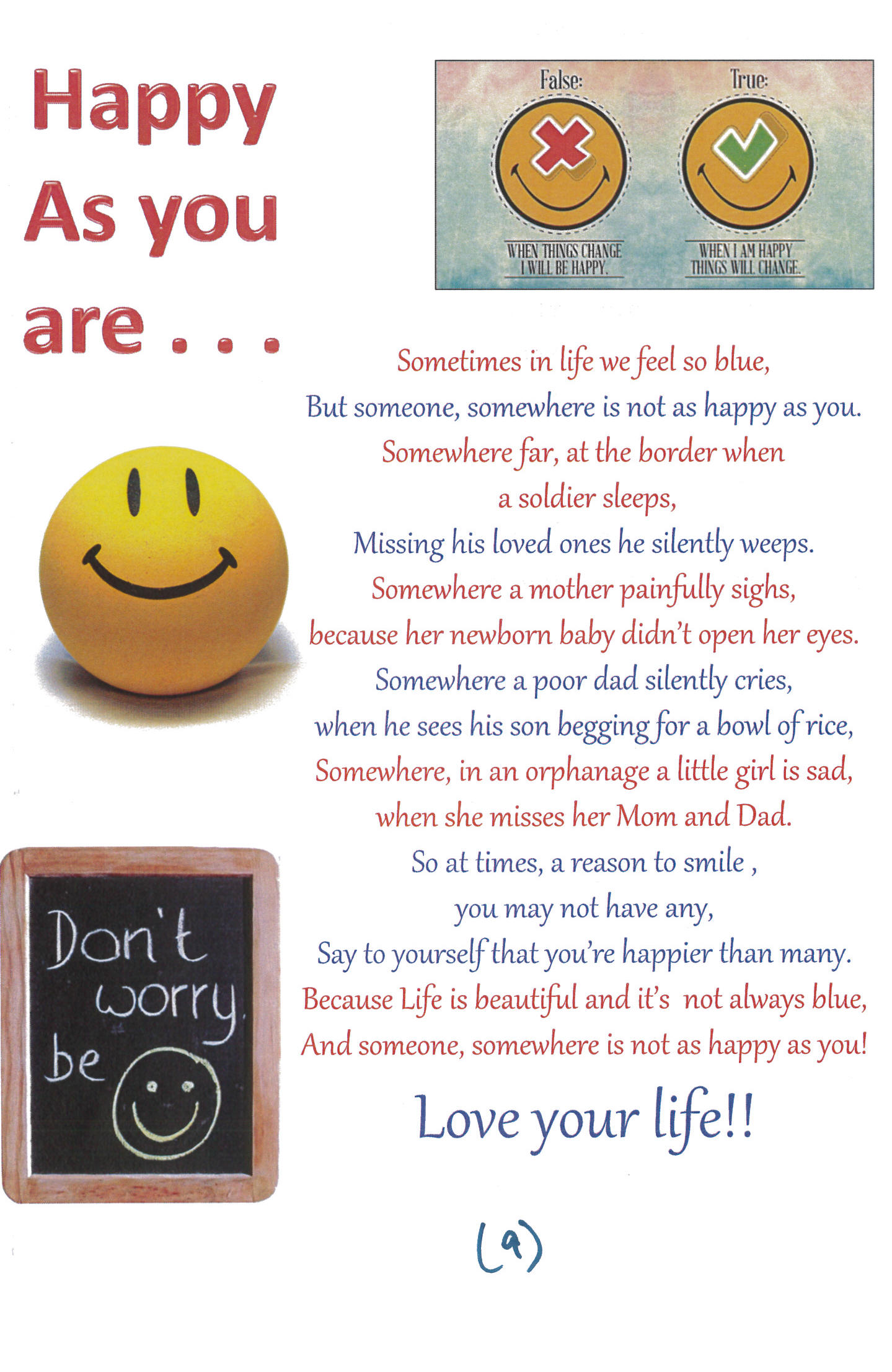 * * * * * * * * * * * * * * * * * * * * * * * * * * * * * * * * * * * * * * * * * * * * *
Rose of Sharon Old Age home
Greetings once again to all our dear readers in the most Holy and Matchless name of our Lord and Saviour Jesus of Nazareth. It is a great pleasure to share with each one of you about the marvelous works of Lord Jesus Christ in the Rose of Sharon old age home.
<![if !vml]>
<![endif]>Aunt Philomena Mascarenhas aged 66 years of age was brought to the home in June 2013 about 9 months back due to extreme Hypoglycemia (low blood sugar problem). As she stayed at the home, by the grace of God, she became completely alright and gained in weight and health. Everything was fine with her, but things soon changed for this aunty. It all started when her son who lives in Pune invited her to his house for his child's christening. Aunty went for 2 days and returned back. From the day she returned, she started complaining of ear problem. She lost her hearing ability in one ear and was also finding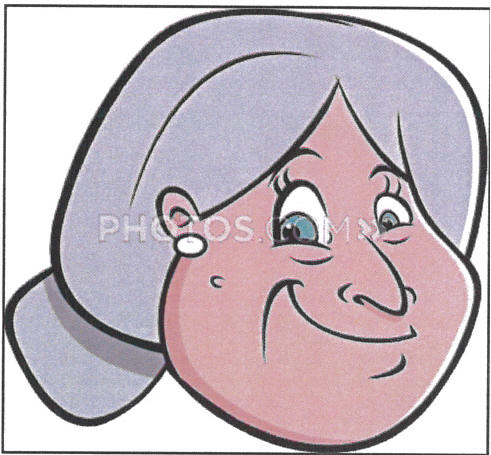 it difficult to hear with the other ear too. Apart from this problem, to make matters worse, she started getting immense stomach pain. The pain was so bad that she used to grimace and curl up in pain. For this, we first treated her with the trust doctor for a week, but when she had no relief, we showed her to a specialist. Tests were done for her and her reports revealed that she had bleeding ulcers in her stomach. Medications were started for her with immediate effect for a period of 3 weeks. If the ulcers would not heal after a period of 3 weeks, then she would have to be hospitalized and then treated accordingly. In the 3 weeks, aunt Philomena despite having pain killers all 3 times of the day, used to suffer from acute and unbearable pain. She was strictly kept on a bland diet. Soon the 3 weeks were nearing to an end, there was no positive progress seen in aunt Philomena's health. She had lost a lot of weight and now needed help to go to the washroom.
Then, on one Sunday, after the Church Service was over, Pastor Saroja paid a visit to the home to meet all the residents. Aunt Philomena took the opportunity, and with great sorrow, pain and tears, requested Pastor Saroja to pray for her stomach. Pastor Saroja sincerely prayed for her and comforted her saying that she would become alright. True to her words, after this incident, aunt Philomena showed signs of improvement and she gained in strength and her pain started subsiding. After a week Pastor Saroja revisited the home, this time too Aunt Philomena requested her to pray for her. Pastor again sincerely prayed for her healing and asked her to believe that she was healed. After this, aunt Philomena completely recovered, her reports too showed that her ulcers had been healed. She independently started going to the washroom and started gaining in health once again. Today she is living a healthy life at the old age home and acknowledges the fact that she was healed only after Pastor Saroja prayed for her.
We thank the Lord that His eyes are on all the residents of the Rose of Sharon old age home and that He brought Pastor Saroja at the right time for Aunt Philomena's healing.
Thank You Jesus, Praise the Lord.
** Bro. Moses George
* * * * * * * * * * * * * * * * * * * * * * * * * * * * * * * * * * * * * * * * * * * * *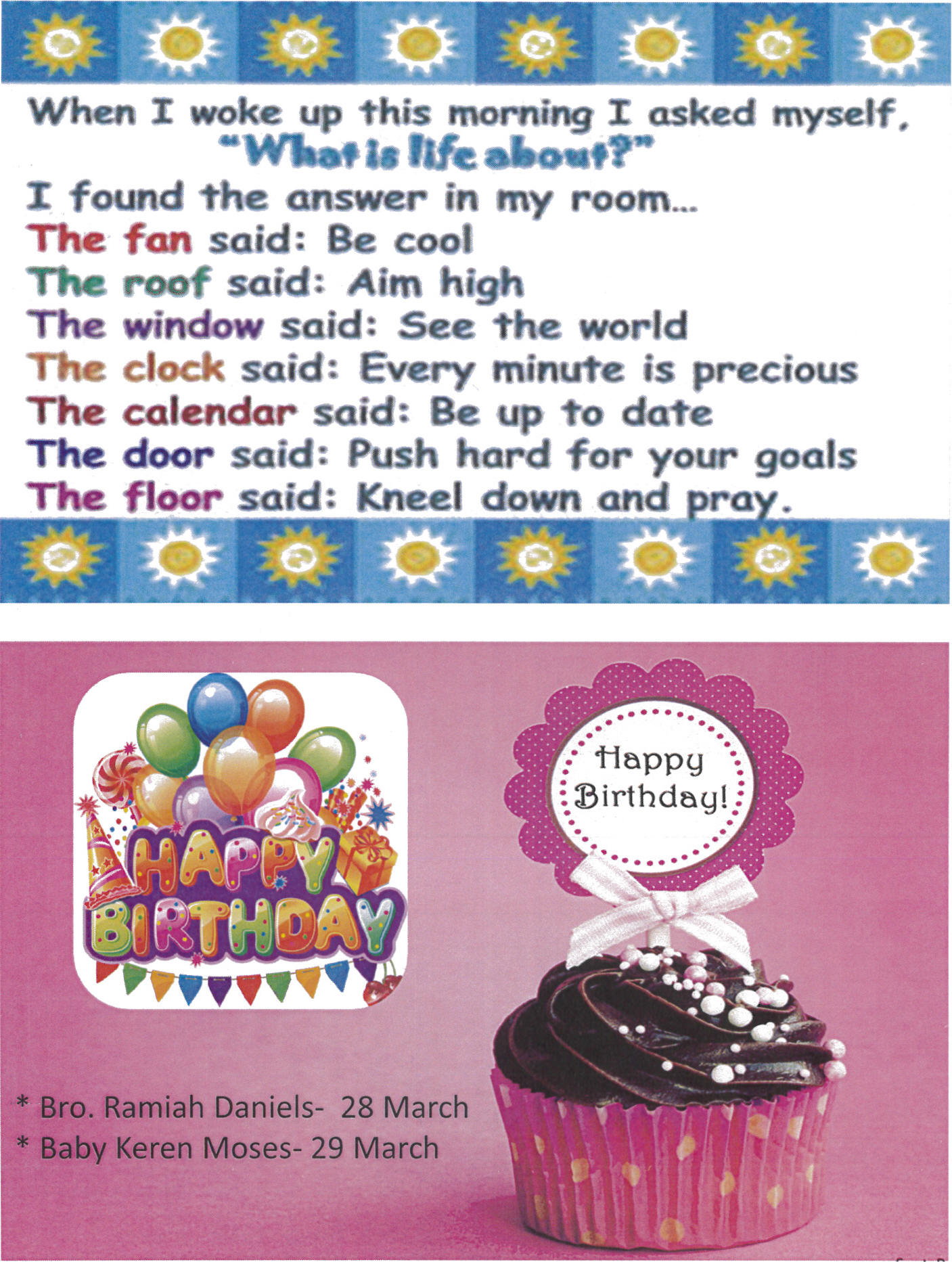 * * * * * * * * * * * * * * * * * * * * * * * * * * * * * * * * * * * * * * * * * * * * *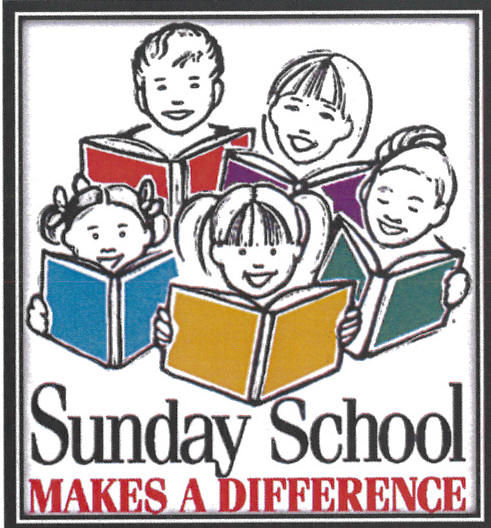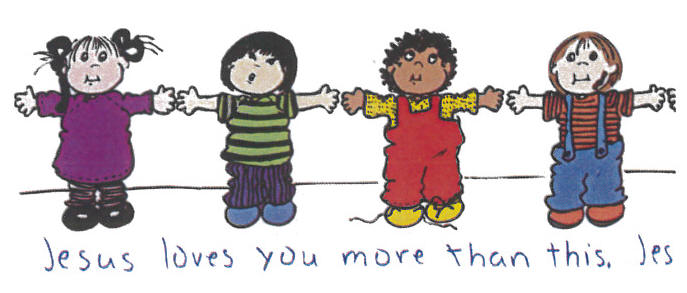 Another wonderful month at Sunday school… songs, games, sharing of testimonies and the teachings from the book of Judges continued through this month.
The children are being taught about the Judges and why God raised them up over Israel. They learnt how the children of Israel broke every covenant that they made with God…how they disobeyed God's Word and commands and how they were unfaithful and forsook the Lord God and served other gods.
They heard with rapt attention how the anger of the Lord was hot against Israel and how He led them into days of bondage. But in their times of distress when the Israelites cried out to the Lord God and repented, God did not forsake them but had mercy on them and raised up Judges who delivered them out of the hands of those who plundered them.
The teachings to the children were that they must alwaysbe faithful to the Lord our God. It was instilled in the children that our God is a jealous God and if we are not obedient and faithful to Him He will judge us and surely difficult times will come upon our lives.
At the same time – our God is also a kind and merciful God, and when we repent and cry out to Him, He will not despise us but He will hear our cry and send us help!e is a
To make these teachings more interesting,the children were asked riddles… and they had to figure out and answer which judge was being discussed. This exercise made the learning more interactive and engaging for the children and they were excited to be ready with the answers!
More on what's happening in Sunday school next month. Do continue to pray for God's grace, love and protection to be upon our dear children.
Thank You Jesus!
* * * * * * * * * * * * * * * * * * * * * * * * * * * * * * * * * * * * * * * * * * * * *
God our Alpha and Omega
<![if !vml]>
<![endif]>Revelation 1: 8 "I am Alpha and Omega, the beginning and the ending, saith the Lord, which is, and which was, and which is to come, the Almighty". Our loving God is our Alpha and Omega. In our life, He is the beginning and the end; in between, whatever we achieve and whatever we attain in life, it is only God that is important. He is not only the beginning and the end, but He is also the Living Truth. He is constantly with us. He completes our week days, months and year too, so in our life our God is Alpha and Omega.Let's see how David constantly thanked and praised God in Psalms 108: 1-2 "O God, my heart is fixed; I will sing and give praise, even with my glory. Awake, psaltery and harp: I myself will awake early".To praise God casually and to praise Him in true spirit are two different things. When we praise God whole heartedly and in true spirit we forget the pain and sorrows of this world, we do not think about tomorrow. We praise Him like 'Today is the day given for us to worship and praise God'. David also worshipped and praised God likewise, asHe is the Alpha and Omega. He thought of Him as the same God who took care of him yesterday and today and will care for him forever.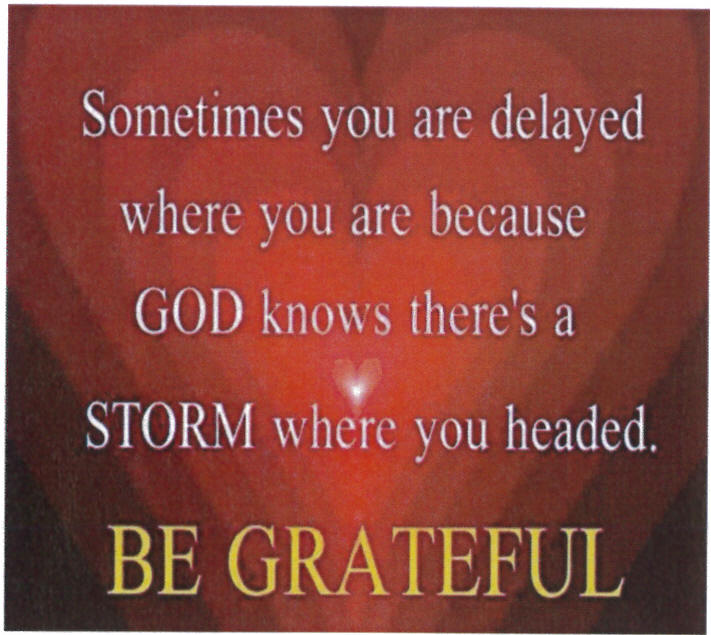 We see in the HolyScriptures in Luke 10: 30-35 "And Jesus answering said, A certain man went down from Jerusalem to Jericho, and fell among thieves, which stripped him of his raiment, and wounded him, and departed, leaving him half dead. And by chance there came down a certain priest that way: and when he saw him, he passed by on the other side. And likewise a Levite, when he was at the place, came and looked on him, and passed by on the other side. But a certain Samaritan, as he journeyed, came where he was: and when he saw him, he had compassion on him, And went to him, and bound up his wounds, pouring in oil and wine, and set him on his own beast, and brought him to an inn, and took care of him. And on the morrow when he departed, he took out two pence, and gave them to the host, and said unto him, Take care of him; and whatsoever thou spendest more, when I come again, I will repay thee". Here in this passage we see the love of our God who is the Alpha and Omega. First we see a man goes from Jerusalem to Jericho, second we see that he is attacked by thieves;then we see the priest and the Levite passing that way, but ignore the bleeding man. Later we see a certain Samaritan, who is our Lord Jesus Christ, who has compassion on the man and saves him. He picks him up, cleans his wounds and takes him to an inn and leaves him there. The Samaritan tells the inn keeper to take care of this man and gives him money and assures him that He will return and pay back all that is spent on this man's recovery. Our God loves us very much - He has loved the sinners and has grace and mercy upon the good too. Thus, we can whole heartedly say that our God is the Alpha and Omega. His love is unchanging, it is important for us to be entwined in His Love. Before we loved Him, He has loved us. He will definitely return, He did not just say to the inn keeper that he would just return but He said "I will return and repay all debts". He also said "take care of him and nurture him". We will read in Isaiah 40: 1 "Comfort ye, comfort ye my people, saithyour God". Lord says "Comfort my people, heal their wounds". When the man left Jerusalem and <![if !vml]>
<![endif]>went to Jericho, the thieves stripped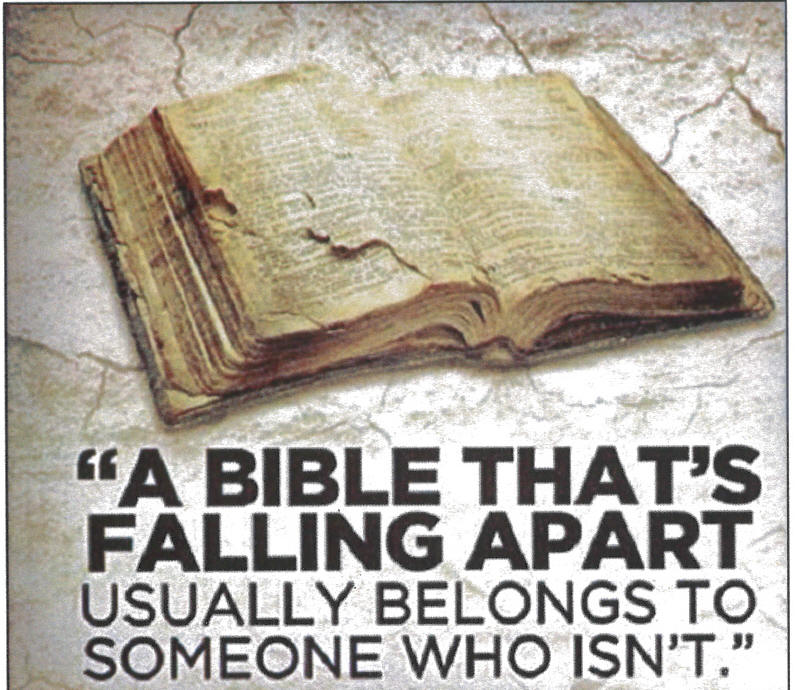 him and wounded him badly and left him half dead. So our Lord says today "Heal the wounds and comfort my people, I will return once again". Yes, the evil one injures us in different ways, brings sorrow and pain into our lives. But our God has come to heal the wounded, to balm our wounds and heal it. We have been wounded by evil - we are in pain and sorrow. What is the balm for us today in our lives? It is the 'Word'; the Word strengthens us, comforts us and brings truth in our life. Thus Lord says to the inn keeper, to those who are wounded by the evil, "comfort the wounded - take care of them till I return once again. I will bring back the reward too". We see in this world how people do not remember the love that has been given to them; the support that they have received they seem to forget and the peace that they have got, they have forsaken. But our God never forgets. Psalms 147: 3 "He healeth the broken in heart, and bindeth up their wounds".Our God heals the broken hearted and heals their wounds. This world will fight and wound us and make us fall. But God reassures those who have been wounded by the evil, that He will balm and heal them. Prophet Jeremiah says in Jeremiah 30: 7 "Alas! for that day is great, so that none is like it: it is even the time of Jacob's trouble, but he shall be saved out of it".Whatever may be the trouble times that the evil one brings upon us; our God will save us out of it all. Like the man who was beaten and thrown half dead by the road side, there was no one who cared for him till the Good Samaritan 'Jesus Christ passed by and took care of him and handed him over to the inn keeper to take care of him till He returns. God says about the end times thatthe same pain and sorrow will befall upon us and we cannot imagine the peril of end times; but our God who has sacrificed His life on the Cross for us, He will surely deliver us once again. Thus, imagine how much more we need to praise and glorify our God. It is now that we need to store the Word of God within us, for a time will come when there will be no Word available for us. As the wounded man was bleeding, yelling for help and crying in pain,but our Lord God came to his rescue and saved his life,surelythe end times are going to be worse; we cannot imagine the suffering and pain of the end times, when there will be no one to comfort us. But our God will return to care for us. As Prophet Jeremiah said "that day will be great so that there is none like it, great trouble will befall on us, but our God shall save us". Our God Jesus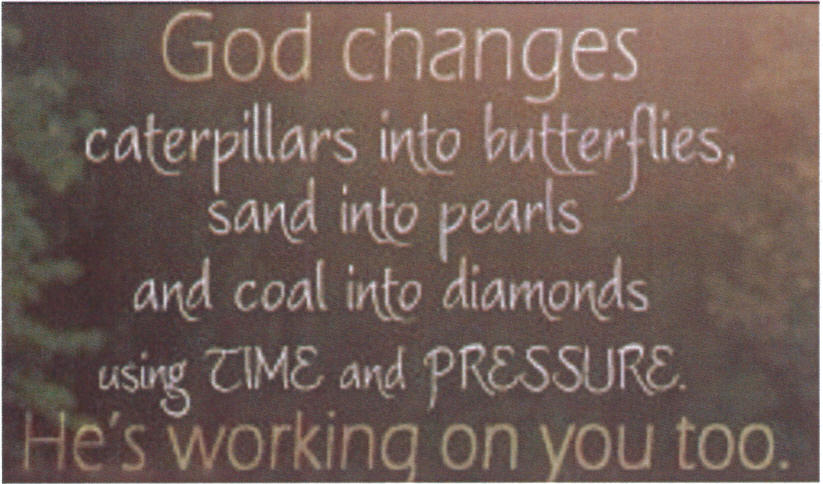 Christ knows His people, their sufferings, pain and sorrow. He is one who will save us once more. Thus, Father God anointed His son Jesus Christ and sent him into this world for us. Jesus Christ defeated every plan of evil on the cross of Calvary and today we are not orphaned, but we have our God with us, He is in our midst, He knows our pain and sorrow; He alone will <![if !vml]>
<![endif]>rescue us at end times. E.g. we know that there are shops named 'A-Z'; we expect that when we enter the shop, we will get everything in such shops. But when we go in and ask for something, the shopkeeper says it is not available. So the name 'A-Z' is not appropriate. Similarly, when we say we are believers, when our God visits us and hope that His children have all the qualities that He wants to find in us, it will be shameful if the same is missing within us. We must have all the qualities that God is looking for within ourselves. For this, we may have to lose the world and people around us, but remember we must be loaded with God's qualities within us. God has created this world and all the people within it. Thus, His love is the most important in our lives. When we have His Love within us, we can conquer the world. Many of us say: we are believers, we fear the Lord, and we are 'A-Z'. But, when Lord God visits us and find these qualities missing in us, He will be hurt and disappointed. God has made us in His own image, what does it mean? We the people of this world are different; a person from USA is different from an Indian or an African or a Chinese - some of us are white and some black. God's own image means that He made us in His Glory and His Shadow.Though God is far away from us, He has made us in His Shadow. Our Mighty God has come down to us, because our body is His temple and we should not be deceived by the evil one in our life. You and me should not be caught by the thieves in the way, and we should not be wounded and left bleeding and naked by the way side. Our Lord has loved us very much, that He left the heavens and came into this world as a carpenter's son. Imagine how we must humble ourselves. Our God is so great and mighty, King of Kings and Lord of Lords, yet He chose to come in this world in the most humble way. Some of us think too great of ourselves; we think we are A-Z and that we know it all. We are too proud of our achievements and think that we have achieved all because of our own doing. Butwe must always be humble before God and remember we have no value without Lord in us. We are a big 'O' and it is only when God comes into our life that we become '10' and we are valued in life.
<![if !vml]>
<![endif]>We know a story in II Kings chapter 6, about Prophet Elisha. The children of other prophets tell Elisha, that the house that we live in is small, thus we are going to cut some wood to make us a new dwelling. Elisha permits them to go, but in the entire lot there is a wise person, he pleads for Elisha to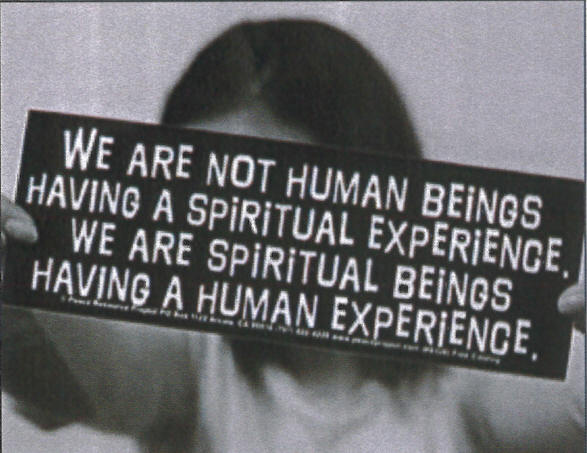 come along with them. Thus Elisha goes along with them. Similarly, if we call our Lord God to be with us, He will never refuse but will come along. But we must invite Him always. He is not a God to forcibly come into our lives. Remember, the wedding of Cana where Mary and her son Jesus were invited to the wedding and thus they went? Yes, in any situation of our life, when we invite God in truth, He will surely come into our lives and dwell with us. Now, when the children started chopping the tree for wood, the axe head fell into the river. Do you think that the axe head fell into the water suddenly? No, it may have shown many signs, it may have been loose and needed to be tightened and set right. But the people did not pay heed to the warningand continued chopping the wood with the axe. Thus the axe head fell into the river. Similarly our lives too show many signs when we go away from God. Our God lovingly keeps correcting us and shows us our mistakes, but we must pay heed to it. E.g. while driving a car, the car shows a sign that the petrol tank is empty and the fuel is exhausted. We must pay heed to it and refuel the tank or else the car will suddenly stop. Likewise, when the axe head falls into the river, they started yelling and told Elisha that the axe was a borrowed one and that they needed to return the same to the owner.
Remember, when we do not want to stay in unity with Lord's people, we too will face similar situations in our life. Samson was chosen by God to save Lord's people, but what did Samson do? He left God's work and gave into temptation with a harlot. Finally, he was defeated and they chained him and made him parade blind like a joker. They made him a laughing stock amongst men. Similarly, we see David's life; how God chose him to fight for his people and deliver them. However, instead of going to war, he got attracted to a woman and thus came his downfall. It istrue that many people, who have gone away from God, had to face insults, sorrow and pain in their lives.The children of the other prophets, who wanted to make a separate dwelling and went to cut woodwith a borrowed axe came across the situation wherethe axe head fell into the river. Prophet Elisha performs a miracle for them; he cuts a piece of tree branch and drops it at the same place where the axe head fell and immediately the axe head came floating out of the water. Similarly, our Lord Jesus Christ is the tree branch that is cut for us. When Jesus was on the cross suffering, for a moment His Father in heaven forsook Him. Jesus Christ was crying from the cross <![if !vml]>
<![endif]>"Father in heaven why have you forsaken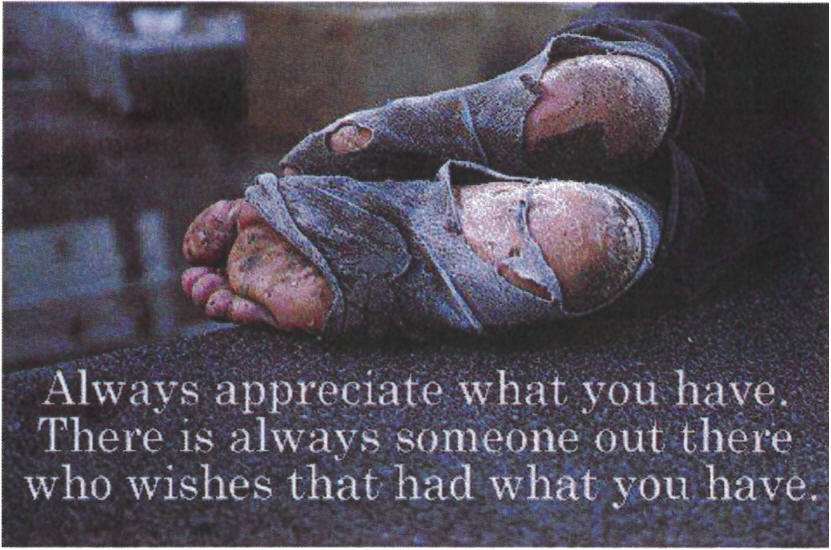 me". Why did our Father in heaven forsake Jesus Christ on the cross? For you and for me, for our sakes; for those who are drowning in sins, for those who are in loneliness and depressed. Jesus Christ is the tree branch cut for us as we read in Isaiah 11: 1 "And there shall come forth a rod out of the stem of Jesse, and a Branch shall grow out of his roots". By putting the piece of wood into the river, the iron axe head came afloat swimming. Thus, when we are with God, however deep is our sin and sickness, we can quickly swim and float ashore. Jesus is the living truth, this must be our faith. He is the beginning and the end, the Alpha and the Omega in our lives. Without this our faith cannot be strong.
Apostle Paul says in Hebrews 12: 1 "Wherefore seeing we also are compassed about with so great a cloud of witnesses, let us lay aside every weight, and the sin which doth so easily beset us, and let us run with patience the race that is set before us". For us the beginning and end of our Faith is God.We have seen many testimonies in our lives. He is the Truth and the Way. Genesis 1: 1 "In the beginning God created the heaven and the earth". God created the heaven and the earth, before this there was nothing in this world. He is the beginning and the end. In our life, He is our everything. He watches over us in all that we do for Him. Our every battle in life is His. Deuteronomy 20: 1, 3 "When thou goest out to battle against thine enemies, and seest horses, and chariots, and a people more than thou, be not afraid of them: for the LORD thy God is with thee, which brought thee up out of the land of Egypt". God's people have to fight various battles in their life with the evil one, with enemies etc. Lord says that "If you see horses and chariots do not fear them. Remember I am with you, who brought you out of Egypt". If this Word fixes in our heart and mind, we will never be moved. We become weak when we forget that God delivered us out of Egypt. God did not assure us that the evil will not attack us or that our enemies will not wage war against us. InsteadJesus has assured us that "If they have done this to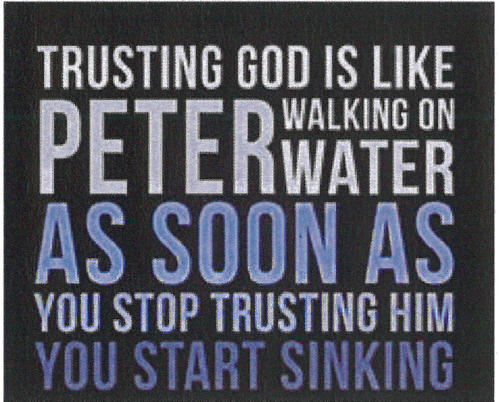 Me, they will do this to you too. But, be of good cheer, I have overcome the world". We must be prepared to face all challenges thrown by the devil. They may seem to be many but we should not fear the number of people, and we must believe that God is with us.<![if !vml]>
<![endif]>"And shall say unto them, Hear, O Israel, ye approach this day unto battle against your enemies: let not your hearts faint, fear not, and do not tremble, neither be ye terrified because of them". For us who are God's children, He says "Hear me O Israel, you go to fight the battle, be in unity and don't confuse yourselves and tremble, I will give you victory". We should not be like the people of Sodom and Gomorrah, those who continued enjoying life, eating and drinking and making merry. They forgot God. We must always be alert in life and put our faith and trust in God who has brought us out of Egypt. E.g. when we make a new friend, we immediately put his/her number on our cell-phone and update it. Likewise, we also need to update our heart and mind with the Word of God, lest we forget it.When the mobile stops working, all the memory within is also down but unlike this, God's memory can never be down in our lives; we must store His Word in our heart always. Psalm 48: 14 "For this God is our God for ever and ever: he will be our guide even unto death". Our God will always guide us even unto our death, ever and ever. Our God's network will never be down. We must always give God the first place in our life. John 1: 1 "In the beginning was the Word, and the Word was with God, and the Word was God".The Word is Jesus Christ!
When going for a battle, God says in Deuteronomy 20: 4,6-7,10-15 "For the LORD your God is he that goeth with you, to fight for you against your enemies, to save you. Lord is with you as you go to fight against your enemies, to save you". Now we will see how our God plans for us. Why does God instructnot to take particular people to war'?
"And what man is he that hath planted a vineyard, and hath not yet eaten of it? Let him also go and return unto his house, lest he die in the battle, and another man eat of it. And what man is there that hath betrothed a wife, and hath not taken her? Let him go and return unto his house, lest he die in the battle, and another man take her". Our God knows that this will bring hindrance in the war. Remember Lot's wife who turned back to see what she had left behind and turned into a pillar of salt? So, imagine if the heart is still aching for something left behind, one can lose the battle, thus God's advice is not to take such people along.
<![if !vml]>
<![endif]>Also, remember Joshua had warned the people when they had gone to battle in Jericho, not to take anything from Jericho because it was cursed. But we see there, because of one person's disobedience, they lost the battle. When Joshua asked God "You sent us and you promised us victory, why God did we lose the battle?"At that time, God revealed the truth. Similarlyhere in vs. Deut 20: 6-7 God explains why not to take such people to battles. They will be in two minds; there will be no unity and oneness. Deut 20: 10-15 "When thou comest nigh unto a city to fight against it, then proclaim peace unto it. And it shall be, if it make thee answer of peace, and open unto thee, then it shall be, that all the people that is found therein shall be tributaries unto thee, and they shall serve thee. And if it will make no peace with thee, but will make war against thee, then thou shalt besiege it: And when the LORD thy God hath delivered it into thine hands, thou shalt smite every male thereof with the edge of the sword: But the women, and the little ones, and the cattle, and all that is in the city, even all the spoil thereof, shalt thou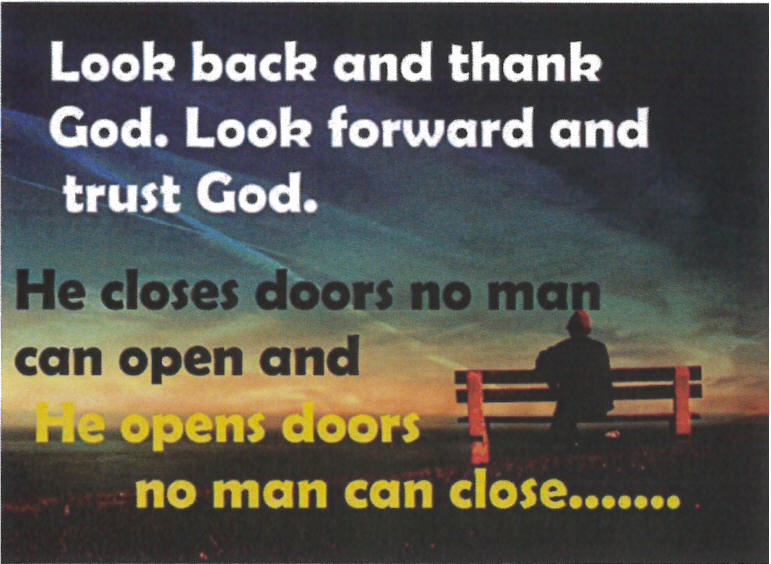 take unto thyself; and thou shalt eat the spoil of thine enemies, which the LORD thy God hath given thee. Thus shalt thou do unto all the cities which are very far off from thee, which are not of the cities of these nations".God says first make peace, after that kills all men and then take care of their wives and children. These are the commandments that God had given the Israelites during those times.
God spoke to Prophets and His servants, but did not appear to men face to face. Nobody would live if they had seen God face to face. God would speak to His people through His chosen ones, for a while and then immediately disappear. But now, God changed everything; He came as a friend for our sakes, so that we are not blinded and that we believe in Him. Those who saw Him, believed in Him and accepted Him, were healed and delivered. Our God gave His life for us on the Cross and thus gave us victory. We must never hide this truth from others, but rather we must proclaim this truth to the people. Our God is the Alpha and the Omega, this is the truth.He is the only way and there is no other way in our life.
<![if !vml]>
<![endif]>Psalm 102: 25 "Of old hast thou laid the foundation of the earth: and the heavens are the work of thy hands".God has laid the foundation of this earth;from heavens to the earth are all the works of His hands. In Proverbs Chapter 8, there is a verse of prophecy of our Lord Jesus Christsaying aboutHim -Proverbs 8: 23-24 "I was set up from everlasting, from the beginning, or ever the earth was. When there were no depths, I was brought forth; when there were no fountains abounding with water". Lord Jesus saysthat He was set up from everlasting, from beginning to end, even when the earth was full of water. Proverbs 8: 30-31 "Then I was by him, as one brought up with him: and I was daily his delight, rejoicing always before him;Rejoicing in the habitable part of his earth; and my delights were with the sons of men". Our Lord Jesus Christ was with our Heavenly Father and He lovingly rejoiced with His Father. All this rejoicing He forsook, for our sakes and came into this world. Thus, we need to work for the Lord and do His works in this world and we can boldly say as David said in Psalms 23: 1 "The LORD is my shepherd; I shall not want". Whom shall we fear, and why should we fear? Psalms 23: 5-6 "Thou preparest a table before me in the presence of mine enemies: thou anointest my head with oil; my cup runneth over. Surely goodness and mercy shall follow me all the days of my life: and I will dwell in the house of the LORD forever". When we know this truth, we will worry about nothing. We can boldly and firmly say "Surely goodness and mercy shall follow us all the days of our lives".
John writes from the prison of Patmos about those who have conquered all the sufferings in this world, in Revelation 14: 4- 7 "These are they which were not defiled with women; for they are virgins. These are they which follow the Lamb whithersoever he goeth. These were redeemed from among men, being the firstfruits unto God and to the Lamb. And in their mouth was found no guile: for they are without fault before the throne of God. And I saw another angel fly in the midst of heaven, having the everlasting gospel to preach unto them that dwell on the earth, and to every nation, and kindred, and tongue, and people, saying with a loud voice, Fear God, and give glory to him; for the hour of his judgment is come: and worship him that made heaven, and earth, and the sea, and the fountains of waters".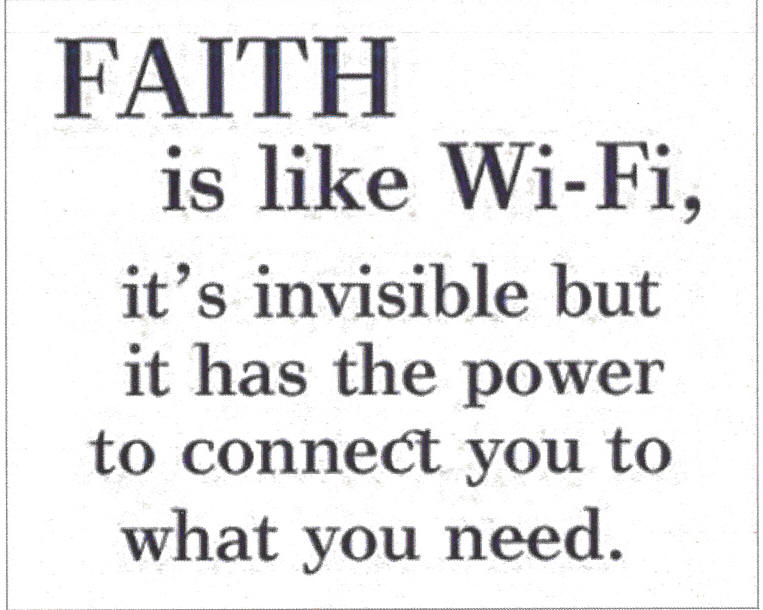 The God, who has created all these things, let us glorify and worship Him in truth. During the end times, however much we are sinking in sin, however much is our sorrow and pain, with our God we will surely win every battle in this world. Where God is and His people are, we will get the Word, we will get the Truth. Remember, God is alive and living amongst us and within us, He is the beginning and the end, He is the Alpha and Omega. He has created everything and without Him there is nothing. He knows our sins, our weakness, and ourwretchedness. He has come to save us all from such sins of the world. Our Lord Jesus left His heavenly kingdom, and the lap of His Father God with whom He was rejoicing in Heaven. On the cross, He sacrificed His precious life for you and me and won His victory over evil. However much we may have fallen today, God is ready to lift us up. Like the children of the prophets, who did not pay heed to the loose axe head and then ran to Prophet Elisha for help, so today ourLord Jesus Christ is the branch of the tree, which was sent for our sakes. If we are drowning, He can help us swim out of our sins. He is our Mighty God and He will have mercy and grace upon us.
Let our Lord bless each one of us through His Word!
Pastor Saroja M
* * * * * * * * * * * * * * * * * * * * * * * * * * * * * * * * * * * * * * * * * * * * *



* * * * * * * * * * * * * * * * * * * * * * * * * * * * * * * * * * * * * * * * * * * * *


* * * * * * * * * * * * * * * * * * * * * * * * * * * * * * * * * * * * * * * * * * * * *